Inclusion Agent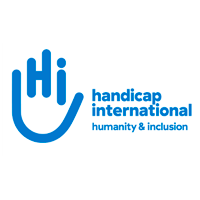 Development
Posted on 13 Jan, 2022
Closing on 27 Jan, 2022
Job Description
TITLE: INCLUSION AGENT
Ref: HI-YE-IHA-07/21
Sector: Inclusion Humanitarian Action
The position is based in Aden
GLOBAL OBJECTIVE OF THE POSITION
THE ORGANIZATION
Under the line management of the Inclusion Project Supervisor, the Inclusion agent is responsible for raising inclusion awareness at the community level. He/she coordinates with the potential local actors such as government authorities, Disable People Organizations-DPOs or Older People Associations and women groups to further increase the impact of raising awareness on the rights of person with disabilities and factors of discrimination. Based on his/her knowledge at the field level, the inclusion agent provides recommendations for the revision of IEC material to shape them to be adapted as possible to the context specifics and according to the needs of different groups identified. He/she works closely with the Inclusion Technical Specialist and the Technical Officer as well as the Mine Action and Health teams.
HIERARCHICAL RELATIONSHIPS
Line Manager: Project Supervisor
Line Manager+1: Project Manager
Team Managed: None
Strong functional link with Inclusion Technical Specialist and Technical Officer, MRE and Health teams
RESPONSIBILITIES AND TASKS DESCRIPTION
1. Implementation of activities
Identify participants for training sessions including both male and female with at least 7-10% representation of person with disabilities
Participate in the capacity building activities required to deliver the inclusion session in the field
Give presentations and training sessions to local actors of Yemen especially in the IDP camps and in the catchment population of HI health facilities (Individuals, local NGOs, inclusion focal points/representatives of organizations of people with disabilities, imams in mosques, women's group, journalists, community leaders, and teachers) on the rights of person with disabilities and local barriers of discrimination.
Work closely in collaboration with the community and in coordination with the Project Supervisor and the Technical Officer, to develop relevant tools and messages, adapted to the issues faced within the community.
Disseminate the technical tools, trainings, leaflets and other relevant documents and implement the planned activities among the local organizations and other NGOs (as needed), upon prior validation by the Technical advisor Inclusion and Project Manager
Provides input on the tools and IEC material for improvement based on field learning
Identify potential Organization of People with Disabilities-OPDs, Older People Associations-OPAs and Women organizations at the filed level and suggest ways of working with them.
2. Reporting
Fill in all data collection forms on the field and do the data entry in relevant database as per the MEAL guidelines
Actively participate in internal meetings in preparation for the next weeks planning and discuss activities, issues, ideas
Follow security and safety procedures as outlined by the project manager.
Maintain a positive image of Handicap International/Humanity and Inclusion at all times and in all circumstances.
Report any human resources issues encountered in the field to the Inclusion Team
Conduct relevant monitoring and evaluation processes under supervision of the field technical advisor inclusion.
Provides regularly reports on activities implemented.
3. Meeting
Actively participates in team meeting organized by the Project Supervisor, Project Manager or the Inclusion Technical Team
4. Professional Responsibilities
Respect beneficiary confidentiality.
Respect and promote HI's Policies and report to your line manager any non-respect of HI's policies amongst the teams or partners.
Report any incident or act that causes any harm to beneficiary or to others.
Always interact with children with the presence of their parents or caregivers
Always respect a refusal of treatment.
Respect each team member's positions, work, and specialty
Distribute the specific items when needed
Note that this job description must remain flexible, to respond to additional tasks or changes as identified by the line manager.
REQUIRE PROFILE
Knowledge (knowledge)

Know-how (practical)

Know-how (attitudes)

Knows the networks of actors and professionals inherent to inclusion sector

At least A level certificate, Bachelor degree will be preferred
Proven experience of working within a team
Community development experience and/or similar field
Experience with disability or people with disability or their representative organizations
Experience of working with both IDPs and general community
Ability to forge good contacts within the local community and authorities
Basic computer skills especially MS Word and Excel will be a plus
Good knowledge in English language will be a plus
Communicates in a clear, concise and responsible manner with respect for the interlocutor (adult or child); adapts his/her mode of communication and message, particularly in the context of intercultural communication, and at a distance
Can accompany and motivate a person/group.
Identifies problems and activates solutions; knows how to raise problems

Teamwork/networking, cooperation. Respecting each other's opinions and valuing each other's skills for joint action;
Giving and receiving constructive feedback; exchanging in multidisciplinary teams, networking and collaborating.
Have an empathetic attitude. Showing interest in what each person experiences and feels, "putting oneself in the other's shoes" and listening to their needs Adopting an attitude of acceptance and non-judgement of the person.
Good organizational skills and ability to prioritize workload
Resilience to stress and uncertainty

CONFIDENTIALITY CLAUSE
Yemen mission takes place in a sensitive environment regarding security of Handicap International staff and assets. Handicap International employee commits to observe utmost respect of personal and professional ethics, to adhere to principles of neutrality and impartiality, and to ensure necessary levels of discretion within and outside working space. Not respecting this clause will lead to disciplinary action and have immediate dismissal as a result.
"All HI Employees must adhere to the values: Shared Humanity - Empathy - Impartiality - Inclusivity - Courage - Hope - Humility - Audacity. In accordance with these values, HI enforces compliance with the Code of Conduct and related policies on Anti Workplace Harassment, Protection from Exploitation and Abuse, Child Safeguarding, Conflict of Interest, and Anti-fraud."
Job Conditions
The salary will be defined according to HI's existing salary scale
Based in Aden, with frequent movements to the field
30 day leave/year + benefits (transport allowance, remote allowance, health insurance, life insurance)
The working hours are the following: 8:00 to 16:30 (with 30 minutes lunch break) from Sunday to Thursday.
Note that working time can go up to 48 hours per week (according to the Yemen labor law) if it is required by the volume of activities and by the line manager.
How to Apply
Interested candidates may please send their CV with cover letter in English,

with the reference in the email subject: YEME/HR/2021/ PROG / INCLUSIONAG /ADEN/+ Applicant full name

Deadline for applications is 11:30 pm 27 January 2022
Please address all applications to: yemen.aden.recruitment@yemen.hi.org
Handicap International, is committed to diversity and inclusion within its workforce, and encourages qualified female and male candidates, including persons living with disabilities, to apply to become a part of our organization. Please note that only shortlisted candidates will be contacted.
Important Notes /
مقترحات هامة
Following the instructions on

How to apply

will always increase your chances of getting your application looked at.


إتباع تعليمات التقديم المذكورة في كل إعلان ستزيد من فرصة النظر لسيرتك الذاتية من قبل الجهة المعلنة
If you're applying by email, make sure you mention the job title in the

"Subject"

field of your message


تذكر أن تكتب إسم الوظيفة و موقعها في عنوان البريد عندما يكون التقديم عبر الإيميل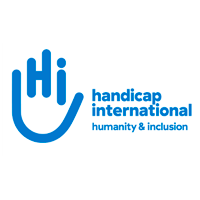 Other jobs from Handicap Int'l