Management Information System (MIS) Specialist
This job has ended. You cannot apply anymore.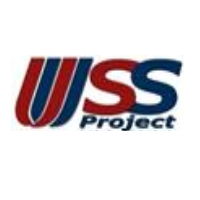 Job Description
Management Information System (MIS) Specialist
Location: Aden, YEMEN
Application Deadline: 25-Sep-2022 (Midnight Yemen)
Type of Contract: Individual consultant
Post Level: National Consultant ONLY
Languages Required: Arabic and English
Duration of Initial Contract: 12 months
Expected Duration of Assignment:12months
1. Background
Water sector in Yemen is currently facing enormous challenges in their ability to provide basic water supply and basic sanitation services. The current situation is putting undue pressure on the water supply and sanitation service utilities to provide safe potable drinking water and very basic hygienic sanitation services, these challenges are exacerbated by the impact of climate change.
The continued unrest in Yemen resulted in negative impact on the physical and human institutional system, as well as the information and organizational system, and the suspension of the majority of government efforts related to the reform of the water and environment sectors, Therefore, the Yemeni government found itself in front of a heavy legacy of weak institutions that persisted during the past seven years, struggling to provide the minimum level of water and sanitation services, and to preserve natural resources and resources, coinciding with the high rate of water demand, the decrease in production quantities, and the continuous encroachment on natural resources on the A level through random excavation, poaching, unplanned urban expansion on basins and natural habitats, and low levels of coordination, monitoring and reporting capabilities.
The Ministry of Water and Environment (MWE) is considered as the supreme supervisory agency of the water sector in charge of leading, supervising and monitoring the implementation of NWSSIP II and the 2022-2025 MWE program under the national competencies Government.
In the absence and difficulty of obtaining reliable information about the water sector, in terms of real needs and implemented projects, it is difficult under these circumstances to define a comprehensive plan supervised by MWE to develop this vital and important sector.
In this regard, the MWE is in a critical need to establishing a Management Information System (MIS) in order to perform its principal role in following up, planning, decision taking for the water sectors, MIS will connect MWE with its Affiliates (authorities, LCs, urban PMU, PIUs and EU) to build database include information about infrastructure and human resource capacity needs, which will support to obtain the required grants to develop the water sector in Yemen.
2. Purpose
The purpose of hiring the consultant is to establishing MIS system in MWE, this system will be used for the coordination, control, analysis, visualization and use of information in all MWE activities, which shall contribute to achieve the following goals;
Generate a common understanding among stakeholders of the status of water sector & its issues;
Generate evidence for decision-making at all levels, from the local to the high-level political.
Measure impact of efforts made to strengthen sector and solve its problems.
3. Work Assignments
It is proposed that the Management Information System (MIS) for MWE be implemented using a phased approach. The following 4 phases would be considered and the responsibilities for consultant will be:
Phase I – Pre-preparing for Establishing MIS System
Preparation a Concept Note for MIS system through consultations and discussion with MWE, partners and the main stakeholder, and a concept note must be including clear vision for main goals, outputs, outcomes and formulate broad systems objectives and needs (assess the information needs for decision making of management at different hierarchical levels, so that the requisite information can be made available in both timely and usable form to the people who need it);
Preparation a term of references for programming firm for establishing required software for MIS System.
Submission of a detailed list of requirements and specifications for the creation of a versatile, modular, user-friendly, upgradable and scalable (amongst others) MIS system.
Submission a monthly report includes progressing in phase I.
Phase II –Selection for A consultancy Firm and Procurement of Equipment
Participation to all tasks regarding to selection process for a programming firm and follow up any additional tasks related to tendering.
Participation to all tasks regarding to procurement of required equipment and hardware for establishing a MIS system Offices in MWE and Affiliates.
Participating to select focal persons who will work and take the responsibilities of MIS system in MWE affiliates.
Submission a monthly report includes progressing in phase II.
Phase III – MIS Software
Working with the programming firm to determine the required data to be included in the system, and a Physical layout design of MIS program.
Sharing initial draft of the software with MWE and affiliates for reviewing.
Supervision the installation and testing of software and hardware for SIM system, to ensure adherence to all requirements and specifications in the Terms of References for programming firm.
Supervision the training for focal persons in MIS System by programming firm.
Supervision the process of data entry to the system and follow up the focal persons.
Submission a monthly report includes progressing in phase III.
Phase IV – Technical Documentation and Operation Manual
Following successful installation, commissioning and testing of the MIS, a User Acceptance Test (UAT) is to be carried out (either as part of the commissioning or after) and a UAT report submitted for review and approval to MWE;
Submission of a comprehensive technical documentation, Operation and User - Maintenance Manual, Training/Capacity Building for the staff on the manual and MIS, followed by handing over of the completed MIS.
Submission a monthly report includes progressing in phase IV.
And ToR is applicable to change after agreement on the goals and needs of MIS system.
4. Qualifications or Specialized Knowledge/Experience Required
Qualifications and Experience
A bachelor's degree in information science, Management Information Systems, Computer Science or another relevant field;
At least 5 years of professional experience in Management programing.
At least 3 years of progressive experience working with systems design and/or systems management
Knowledge and Skills
Has good knowledge in water sector in Yemen.
Proven ability to manage development environment and production systems.
Proven knowledge and understanding of operational systems, applications, you designed and/or contribute code.
Proven experience on complex database structures and IT infrastructure.
Solid knowledge about virtualization technologies.
Competencies of Successful Candidate
Core competencies:
Professionalism:
A strong service orientation;
Ability to extract, internet, analyse data and resolve operational problems;
Ability to perform work of confidential nature and handle a large volume of work;
Ability to handle a high volume of work, multi-task and respond to short deadlines. Flexibility to work with people with different values;
Conceptual analytical and evaluative skills to conduct independent research and analysis;
Ability to identify issues, formulate opinions, make conclusions and recommendations;
Demonstrates professional competence and mastery of subject matter; is conscientious and efficient in meeting commitments, observing deadlines and achieving results; is motivated by professional rather than personal concerns;
Planning & Organizing:
Develops clear goals that are consistent with agreed strategies;
Allocates appropriate amount of time and resources for completing work;
Foresees risks and allows for contingencies when planning;
Monitors and adjusts plans and actions as necessary;
Uses time efficiently;
Accountability:
Delivers outputs for which one has responsibility within prescribed time, cost and quality standards;
Efficient storage and organization of documents;
Supports subordinates, provides oversight and takes responsibility for delegated assignments;
Takes personal responsibility for his/her own shortcomings and those of the work unit, where applicable;
Functional competencies:
Communication
Excellent oral and written communication skills;
Positive and constructive attitude;
Facilitate communication with all individuals regardless of gender, national and cultural background;
Demonstrates openness in sharing information and keeping people informed;
Teamwork
Excellent interpersonal skills and ability to establish and maintain effective partnerships;
Works collaboratively with colleagues and shares knowledge to achieve organizational objectives;
Good interpersonal skills and team spirit;
How to Apply
How to apply has been removed becuase this job has ended. If this is a special case, please contact us and we will help.
Important Notes /
مقترحات هامة
Following the instructions on

How to apply

will always increase your chances of getting your application looked at.


إتباع تعليمات التقديم المذكورة في كل إعلان ستزيد من فرصة النظر لسيرتك الذاتية من قبل الجهة المعلنة
If you're applying by email, make sure you mention the job title in the

"Subject"

field of your message


تذكر أن تكتب إسم الوظيفة و موقعها في عنوان البريد عندما يكون التقديم عبر الإيميل