MHPSS Technical Officer
This job has ended. You cannot apply anymore.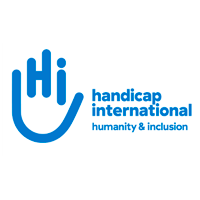 Healthcare
Posted on 02 Aug, 2022
Closing on 11 Aug, 2022
Job Description
TITLE: Mental Health Psycho-Social Support –Technical Officer (MHPSS TO)
POSITION: MHPSS Technical Officer
DUTY STATION: MOKHA
Length of contract: 6 months
THE ORGANIZATION
Humanity and Inclusion (HI) is an independent and impartial international aid organization working in situations of poverty and exclusion, conflict, and disaster. Working alongside persons with disabilities and other vulnerable groups, our action and testimony are focused on responding to their essential needs, improving their living conditions, and promoting respect for their dignity and their fundamental rights.
HI is a not-for-profit organization with no religious or political affiliation. It operates as a federation made up of a network of associations that provide it with human and financial resources, manage its projects and implement its actions and social mission. For more details on the association: www.hi.org
OBJECTIVE OF THE POSITION
Under the responsibility of the MHPSS specialist YEMEN Program and functional link with the project manager of the respective bases, the technical officer contributes to the implementation
HI & Inclusion's mandate and 10-year strategy.. She/he contributes to the implementation of projects by providing technical expertise and ensuring quality, by working closely with the programs team and the technical team. The MHPSS Technical Officer (TO) is responsible for providing continuous support to HI PSS workers, she/he will work on capacity building of organizational and other stakeholders through training, technical supervision, and on-job coaching as needed.
The implementation of our projects is subject to donor and local authority approval and the candidate should be flexible to handle the complex context and potential funding opportunities.
HIERARCHICAL RELATIONSHIPS
Line manager: MHPSS Specialist
Technical support: N/A
Team Managed: None
Strong functional link with PSS workers, Program Manager(s), Project Officer(s)
RESPONSIBILITIES AND TASKS DESCRIPTION
1. Provides guidance and technical support to projects in accordance with the overall technical frameworks and standards within its sectoral perimeter
a) Conducts field visits and provides direct technical supervision and/or on-job coaching support to projects' teams and partners;
b) Ensures that the project(s) activities are implemented according to internal quality and technical standards and proposes adjustments or improvements if necessary.
c) Adapts project documentation (e.g., case study, technical quality evaluation etc.) as required in accordance with global technical norms and standards in coordination with Technical Specialist
d) Provide counseling sessions (individual or group) to critical individuals based on need and expertise.
e) Conduct regular training and refreshers for PSS workers or partners to support the continual adaptation of PSS services/activities with the support of technical specialists and in coordination with the project manager/officer.
f) Ensure understanding of the referral pathway with supporting PSS workers to work closely with the relevant Case Management Officer.
2. Maintain and improve the quality of MHPSS services
g) Ensures the quality of the MHPSS services by the implementation of HI's technical framework, HI's standards, and recommendations and proposes adjustments or improvements if necessary.
h) Ensures the appropriate implementation of the MHPSS HI's protocols, and guidelines used by field teams and tools Identifies a need for various materials, tools, and activities and provides technical input for the development of it.
i) Conducts multidisciplinary meetings and cases discussion with relevant teams members
3. Provides technical learning from projects
a) Contributes to the regular reporting of the technical activities of its perimeter (collection and analysis of the technical data collected) in conjunction with the project team and the MEAL team.
b) Contributes to lessons learned and case studies from complex cases to share with PSS workers.
c) Collects the elements necessary for capitalization or scientific documentation exercises and contributes to technical learning under the responsibility of the specialist based on good practice.
d) Implements recommendations for improving the technical quality of projects
4. Contributes to the animation of the MHPSS sector
a) Contributes to the development PSS worker's objectives and skills upgrading plan for PSS workers in line with technical issue sector and maybe a third-party assessor.
b) Ensure the resolution of problems in the area of responsibility.
5. Contributes to ensuring HI's technical influence within its perimeter
a) Contributes to the influence of HI's expertise: can represent HI's technical expertise in relevant local networks and with local partners
b) Participates in protection and health cluster meeting of the base according to the needs
c) Ensures any other task assigned by the line manager, functional manager, or management
6. Reporting:
a) Supports the teams to produce regular reports on HI activities (newsletters, case studies, etc.)
b) Prepares and submits the weekly action plan & weekly report on his/her activities to his/her line manager and technical unit.
c) Contributes to donor reporting and participates in proposal writing under the supervision of your line manager and project manager.
d) Contributes to the regular reporting of the technical activities of its perimeter (collection and analysis of the technical data collected) in conjunction with the project team and the MEAL team.
7. Others: Demonstrate ethical and professional practices
a) Respect and promote HI's policies and report to your line manager any violation of HI policies among teams or partners.
b) Report any incident or act that causes or may cause harm to beneficiaries or others.
c) Address needs and requests in a professional manner.
Note: This job description requires a very high level of flexibility and is subject to evolve in order to respond to additional tasks or changes as identified by the line manager and according to the needs. A high degree of flexibility is required from successful applicants.
REQUIRED PROFILE
Qualifications:
Applied psychology degree or psychology degree with at least 6 months of counseling/psychotherapy training for both adults and children (preferably clinical psychology).
At least 2 years of professional experience working on MHPSS (preferably both in MHPSS and Protection).
Knowledge (knowledge)

Know-how (practical)

Know-how (attitudes)

Knows the different schools of thought and models explaining disability and is familiar with the application of certain tools.
Knows the international frameworks and technical issues of his sector
Mastery of a speciality of its sector, its managers and how to implement them in a quality approach.
Knows the networks of actors and professionals inherent to its sector
Professional experience in delivering technical supervision and capacity building on MHPSS-related topics
Knows the networks of actors and professionals inherent to its sector
Theoretical and practical knowledge and skills in counseling, psychosocial support, Psychological First Aid, and MHPSS in emergency and conflict settings

Communicates in a clear, concise, and responsible manner with respect for the interlocutor (adult or child); adapts his/her mode of communication and message, particularly in the context of intercultural communication, and at a distance
Identifies problems and activates solutions; knows how to raise problems
Can accompany and motivate a person/group.
Knows how to plan, organize and measure its activities by setting clear, specific, and measurable objectives and indicators.
Promotes participation and cooperation in the activities of its service sector and in multidisciplinary/sectoral work
Knows how to facilitate groups activity and training
Good supervision skills (giving and receiving constructive feedback; exchanging in multidisciplinary

Reactivity, Motivated, able, and willing to take initiative.
Teamwork/networking, cooperate
Respecting each other's opinions and valuing each other's skills for joint action;
Giving and receiving constructive feedback; exchanging in multidisciplinary teams, networking, and collaborating.
Have an empathetic attitude. Showing interest in what each person experiences and feels, "putting oneself in the other's shoes" and listening to their needs adopting an attitude of acceptance and non-judgement of the person.
Resilience to stress and uncertainty
Autonomy and strong worth ethic to be able to work face to face and remotely
Capacity to analyze, judge, and make strategic decision
teams, networking and collaborating).
Time management skills
Adaptability to special situations, demands or stressful situations (e.g., additional reporting, roving assignment, field trip to different areas etc.)
Fluent in written and spoken English and Arabic mandatory
WILLINGNESS AND ABILITY TO TRAVEL TO DIFFERENT AREAS
Where relevant and safe, travel in and around Mokha, Al Khowkha, Al Gooma, Hays, Aden, Lajj and/or other governorates may be required.
Any breach of the above-mentioned responsibilities, of the Internal Regulation, or of Terms and Conditions of Engagement may be sanctioned by a written warning or immediate dismissal if appropriate.
CONFIDENTIALITY CLAUSE
HI's Yemen mission implements activities in a sensitive environment regarding the safety and security of Humanity and Inclusion staff and assets. Humanity and Inclusion employees commit to observe the utmost respect of personal and professional ethics, to adhere to the humanitarian principles of neutrality and impartiality, and to ensure necessary levels of discretion are used within and outside working space. Not respecting this clause could lead to disciplinary action and/or to immediate dismissal as a result.
Any breach of the above-mentioned responsibilities, of the Internal Regulations or of the Terms and Conditions of Engagement may be sanctioned by a written warning or immediate dismissal, if appropriate.
Job Conditions
The salary will be defined according to HI's existing salary scale
Based in Mokha, with frequent movements to the field
30 days leave/year + benefits (transport allowance, health insurance, life insurance)
The working hours are the following: 8:00 to 16:30 (with 30 minutes lunch break) from Sunday to Thursday.
Note that working time can go up to 48 hours per week (according to the Yemen labor law) if it is required by the volume of activities and by the line manager.
How to Apply
How to apply has been removed becuase this job has ended. If this is a special case, please contact us and we will help.
Important Notes /
مقترحات هامة
Following the instructions on

How to apply

will always increase your chances of getting your application looked at.


إتباع تعليمات التقديم المذكورة في كل إعلان ستزيد من فرصة النظر لسيرتك الذاتية من قبل الجهة المعلنة
If you're applying by email, make sure you mention the job title in the

"Subject"

field of your message


تذكر أن تكتب إسم الوظيفة و موقعها في عنوان البريد عندما يكون التقديم عبر الإيميل