Case Management Assistant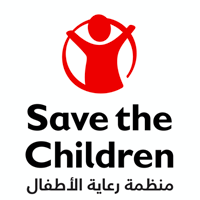 Development
Posted on 19 Sep, 2022
Closing on 27 Sep, 2022
Job Description
JOB TITLE: Case Management Assistant
TEAM/PROGRAMME: Child Protection
LOCATION: Hajjah
GRADE: NAT 5
CONTRACT LENGTH: 6 months
CHILD SAFEGUARDING:
Level 3: the post holder will have contact with children and/or young people either frequently (e.g. once a week or more) or intensively (e.g. four days in one month or more or overnight) because they work country programs; or are visiting the country programs; or because they are responsible for implementing the police checking/vetting process staff.
ROLE PURPOSE:
The Case Management assistant is responsible for the identification of vulnerable, at-risk children and implementing case management interventions in line with set criteria and inter-agency approaches.
SCOPE OF ROLE:
Reports to; Case Management Officer
Report to this Post: Social Workers
Budget responsibility: N/A

KEY AREAS OF ACCOUNTABILITY:
Needs Analysis and Program Design:
Participate in required child protection assessments.
Contribute to situation analysis and participate actively in developing a child protection strategy.
Coordination and Representation:
Build and maintain strong partnerships with key counterparts in the community (children, caregivers, community leaders, service providers such as government authorities and NGOs) and with SCI colleagues.
Attend Child Protection Committee (CPC) meetings and support CPC members to identify and refer child protection cases.
Coordinate all case management processes within SCI and with partners.
Adhere to and promote SCI Code of Conduct, Child Safeguarding Policy and values, both inside and outside of the workplace.
Program Implementation:
Plan and implement case management program activities ensuring that delays and constraints are documented and solutions identified.
Prepare progress reports with statistical and narrative information on identification, active caseload, closing of cases and any other activities; ensure that reports are timely, of high quality and serve to inform management decisions; for specific events/trainings falling within the scope of responsibilities, ensure that a separate event/training report is submitted Specific.
Support and contribute to the design of case management tools and procedures, including clear case management eligibility and closure criteria.
Identify vulnerable, at-risk children; work with different stakeholders to obtain referrals.
Conduct ongoing service mapping and update the service directory accordingly.
Assess the situation of individual children and/or families to determine whether they meet case management eligibility criteria.
Work with children and/or families to help them understand problems, define goals, and develop realistic plans; initiate and implement action to ensure children are safeguarded from harm.
Implement case plans for children and families, including referrals to service providers where needs cannot be met by SCI.
Monitor and review individual cases, for example during regular case conferences, home visits or other monitoring visits (as required under the specific circumstances) with the aim to ensure timely and high-quality assistance.
In accordance with set case closure criteria, close cases of those individuals who have resolved the immediate protection concerns and, as far as possible, have developed sustainable solutions to the underlying problems.
Ensure high-quality case management documentation (including a case management plan, referral documentation, other relevant documentation), whereby making sure that confidentiality and information sharing protocols are met.
With support from the CM Officer – and CP Program Coordinator ensures that the community is well informed on the case management service (eligibility/target, function, etc.).
Facilitate implementation of awareness-raising sessions with community members on identification and referral of children with protection concerns.
Provide information to community members referring to the services providers on how to better protect their children.
Any other required duties.
Code of Conduct and Child Safeguarding Policy
Conduct responsibilities in a way that reflects Save the Children's commitment to safeguarding children in accordance with the Child Safeguarding Policy
Comply with all relevant Save the Children policies and procedures with respect to health and safety, security, equal opportunities and other relevant policies.
SKILLS AND BEHAVIOURS (our Values in Practice)
Accountability:
Holds self-accountable for making decisions, managing resources efficiently, achieving and role modeling Save the Children values.
Holds others accountable to deliver on their responsibilities - giving them the freedom to deliver in the best way they see fit, providing the necessary development to improve performance, and applying appropriate consequences when results are not achieved.
Creates a managerial environment to lead, enable and maintain our culture of child safeguarding.
Ambition:
Sets ambitious and challenging goals for themselves, and takes responsibility for their own personal development.
Future orientated, thinks strategically and on a country-wide scale.
Collaboration:
Approachable, good listener, easy to talk to.
Team player.
Builds and maintains effective relationships with colleagues, beneficiaries (children and adults), and partners.
Values diversity and different people's perspectives, able to work cross-culturally.
Creativity:
Develops and encourages new and innovative solutions.
Identifies linkages with other programs/partners to coordinate activities to ensure effective use of resources and to maximize impact.
Integrity:
Honest, encourages openness and transparency, builds trust and confidence.
Displays consistent excellent judgment.
Commitment to Save the Children Code of Conduct, Child Safeguarding Policy and values - both inside and outside of the workplace.
QUALIFICATIONS AND EXPERIENCE AND ATTRIBUTES
Post-secondary education in Social Work or related field; relevant work experience may be considered.
At least 2 years of experience in a humanitarian work context.
At least 1-year experience working as a Social Worker, conducting case management work or working with children and families in difficult situations.
Computer literate.
A very good understanding of at least of key technical areas of CP programming and a working knowledge of the other sectors that include education, livelihoods and health.
Willingness and ability to dramatically change work practices and hours in the event of emergencies.
Ability to analyze information, evaluate options, and follow strategic directions as guided.
An in-depth understanding of national development issues, law and national policies in particular as relates to children.
Previous experience of working with a multi-cultural team and adaptability to varied team dynamics.
Excellent interpersonal, communication and presentation skills.
Fluency in written & spoken Arabic.
Commitment to Save the Children Code of Conduct, Child Safeguarding Policy, and values.
Location: Hajjah
Employee Status: Fixed Term
Closing Date: Sep 27, 2022
Important Notes /
مقترحات هامة
Following the instructions on

How to apply

will always increase your chances of getting your application looked at.


إتباع تعليمات التقديم المذكورة في كل إعلان ستزيد من فرصة النظر لسيرتك الذاتية من قبل الجهة المعلنة
If you're applying by email, make sure you mention the job title in the

"Subject"

field of your message


تذكر أن تكتب إسم الوظيفة و موقعها في عنوان البريد عندما يكون التقديم عبر الإيميل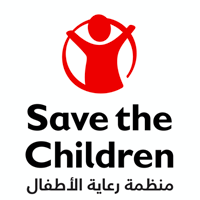 Other jobs from Save The Children