Social Worker (2)
This job has ended. You cannot apply anymore.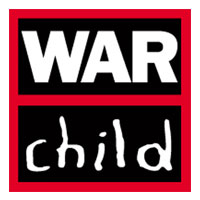 Development
Posted on 08 Nov, 2023
Closing on 25 Nov, 2023
Job Description
[Social Worker]
The Social Worker is responsible for the provision of direct case management services for individual with CP vulnerabilities and will oversee and manage the implementation of individual. The Social Worker will work as a part of a team protection team dedicated to the field-based projects that seek to prevent, monitor and respond to issues that affect the safety, dignity and participation of displacement girls and boys. The incumbent will be responsible of guarantee timely internal and external referrals to relevant services and follow-up of cases.
If you share our values and believe that children's lives should not be torn apart by war, we want to hear from you.
Department: Program
Contract Type: Fixed contract
Place of Work: Bani Hushaish, Sana'a
Working Hours: Part-time
Reports to: CP assistants
Salary Range: As per War Child Salary Scale
About us
War Child, the charity for children affected by war. We are the only specialist charity for children in conflict, delivering high-impact programmes that are rebuilding lives across Afghanistan, Iraq, the Democratic Republic of Congo (DRC), Central African Republic and Yemen. We understand children's needs, respect their rights, and put them at the centre of the solution - from supporting Syrian children to access education to reintegrating child soldiers in the Central African Republic and upholding the rights of children caught up in juvenile justice in Afghanistan. We look forward to a world in which the lives of children are no longer torn apart by war. This is a vision that can only be realised through the collective actions of children themselves, communities and their leaders, organisations like War Child, governments, and key decision-makers.
WAR CHILD UK has established a mission in Yemen in 2016, initially starting its programming with the implementation of projects for the provision of food assistance to ensure children have access to food and are able to meet their basic nutritional needs. WAR CHILD UK - YEMEN later expanded its programming to include education and protection integrated activities. Today, WCUK – YEMEN has two registered offices in Sana'a and Aden governorates and continues to work with local partners and stakeholders across the country to support and improve children's wellbeing to ensure they can access relevant protection services, education and livelihoods opportunities.
Our values
Bold
We use our passion and creativity to deliver high quality evidence-based work to maximise our beneficial impact for children in conflict.
Accountable to children
Children can rely on us to respond to their voices and to treat them with respect and dignity.
Transparent
We expect to be held to account by our supporters and beneficiaries and we respond with openness and honesty
Committed to each other
We support each other and our partners to achieve ambitious goals and to be the best we can be. We are honest and open with each other, sharing our successes and confronting our challenges.
Your role:
The Social Worker will work closely with the peer social workers, the CP assistants, and the CP officer, and community outreach volunteers to ensure that all case management activities under the project are designed and implemented at high efficiency. Activities include supporting identified survivors through the provision of individual case management and referral. The Social Worker has to facilitate appropriate flow of communication between facilitators, the CP assistants, and CP officer to ensure consistency and effectiveness of the assistance provided. The Social Worker shall contribute to strengthening of the protection system defined by War child project in terms of referral pathway and case management.
Your responsibilities
Detect, counsel, and follow up on individual protection cases identified during psychosocial activities or referred by other agencies, through self-referral, or through internal referral.
Conduct psychosocial assessment of vulnerable cases, including environmental, emotional, behavioural, and social factors as well as resources and strengths that impact the individual well- being.
Conduct home visits to assess the living conditions of the cases.
Refer cases for legal assistance, psychological counselling, livelihood support or financial assistance when needed.
Ensure coordination with the main service providers in the area of intervention for prompt referral, follow up and information sharing.
Manage, fill, archive specific intake forms for cases profiling, referral and weekly reporting ensuring confidentiality, accuracy, and timeliness.
Coordinate with Case Management Supervisor to maintain an updated service mapping and promote strong referral pathways and appropriate follow-up.
Support the development of information awareness sessions, individual and collective PSS and recreational activities.
Monitor and follow up the outcome of internal and external referrals.
Strive towards smooth case closure for all beneficiaries.
Be available to provide emergency assistance and basic emotional support for urgent cases.
Support the CP Assistants in linking with the Community Based Protection Networks/Community Outreach Volunteers in gathering information and receiving referrals.
Respond to the external referred cases from other humanitarian organization and ensure the cases are well assessed, referred, and followed up, and ensure feedback to external organizations that refers cases.
Ensure that data protection protocol is respected.
These duties provide a framework for the role and should not be regarded as a definitive list. Other reasonable duties may be required consistent with the grade of the post.
Required Skills, Knowledge, and Abilities:
strong experience working in protection in a humanitarian/recovery, complex and volatile contexts.
Knowledge of access to services and referrals mechanisms.
Demonstrated familiarity with case management principles, standards, and procedures.
Demonstrable experience in establishing and maintaining collaborative relationships with different sectoral Service Providers and referral pathways.
Experience in mainstreaming protection concepts within a humanitarian operation.
Strong organization, collaboration, representation, and negotiation skills.
Knowledge of the area of responsibility and understanding of local communities and customary rules.
Excellent observation, analytical and report writing skills.
Strong knowledge and skills of computer and prior experience.
Respect confidentiality of data and information.
Attention to details and ability to communicate professionally and effectively - practical and problem-solver.
Able to ensure quality delivery in stressful environment, punctuality and respect for rules and procedures, and to adhere to deadlines.
Documented results related to the position's responsibilities.
Education and Experience:
A university degree in in social sciences or any other relevant subject or any related field.
1 years of experience working with I/NGOs, particularly in Case Management.
Your team
CP Asisstant
Social Worker

These duties provide a framework for the role and should not be regarded as a definitive list. Other reasonable duties may be required consistent with the grade of the post.

Important Information
War Child UK is an equal opportunity employer.
War Child UK does not charge a fee at any stage of the recruitment process.
As this role is a national position, all candidates are required to be Yemeni nationals.
Female with the above qualifications is highly encouraged to apply.
Only candidates who are short-listed will be contacted.
Our benefits
Flexible working arrangements
30 annual leave per year
Transportation and Appearance Allowance
Investment in training and development
Health Insurance
Life Insurance
Social Security Contribution
1-1 wellbeing consultations with trained counsellors
Enhanced Leave Policy
Eid Bonus
Child safeguarding and Adults at Risk
Our work with children and at-risk adults to keep them safe is the most important thing we do. We are committed to the safeguarding of children and vulnerable adults in all areas of our work. We have zero tolerance for any behaviours and practices that puts children and/or vulnerable adults at risk of abuse and/or harm. Successful applicants will be expected to be compliant and sign up to our Child Safeguarding policy, our Code of Conduct and PSEA: Adults at Risk Policy. You can find the Child Safeguarding and Adults at Risk policy here: https://www.warchild.org.uk/whats-happening/news/our-child-safeguarding-policies-and-procedures
How to Apply
How to apply has been removed becuase this job has ended. If this is a special case, please contact us and we will help.
Important Notes /
مقترحات هامة
Following the instructions on

How to apply

will always increase your chances of getting your application looked at.


إتباع تعليمات التقديم المذكورة في كل إعلان ستزيد من فرصة النظر لسيرتك الذاتية من قبل الجهة المعلنة
If you're applying by email, make sure you mention the job title in the

"Subject"

field of your message


تذكر أن تكتب إسم الوظيفة و موقعها في عنوان البريد عندما يكون التقديم عبر الإيميل