MEAL Coordinator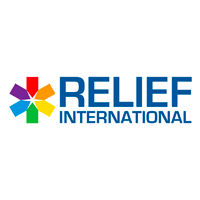 Development
Posted on 13 Sep, 2022
Closing on 26 Sep, 2022
Job Description
Category: Development/UN/NGOs
Deadline: September 26, 2022.
Position: MEAL Coordinator
Location: Sana'a with frequent field visits to the targetted districts.
Reports to: Deputy Area Manager
Duration: Till September 31, 2023, based on fund availability and performance.
Reference: HR22-67
Note: Position is open for Yemeni Nationals only.
ABOUT RI:
Relief International is a humanitarian and development non-profit agency that provides emergency relief, rehabilitation, and development assistance to communities worldwide. RI partners with communities in fragile settings to save lives and build resilience, dignity, and long-term well-being. All communities in fragile settings can achieve long-term well-being.
Position Summary:
Under the supervision of the Deputy Area Manager with technical support from the RI Yemen Country MEAL Technical Adviser, the MEAL Coordinator contributes to overall program quality through the coordination, implementation of enhanced monitoring and evaluation, accountability and learning strategies. The emphasis is on streamlining processes and tools for efficiency, effectiveness, and sustainability throughout the project cycle across all RI projects being implemented at area office level. The MEAL Coordinator will ensure all projects have suitable monitoring and evaluation systems and regularly review and maintain the systems. The MEAL Coordinator will also be responsible to incorporate relevant program indicators into the projects M&E systems that enables to measure the contribution of individual projects in achieving program objectives. The major purposes and objective of the MEAL Coordinator is to provide hands on field level technical support, supervision, guidance and oversight to the core Program Managers, project MEAL staff and the Area Management team in establishing robust project MEAL systems. The position holder has the role of supervising MEAL Officers/Assistants. As a result, s/he is primarily responsible for building MEAL staff capacity through organizing trainings, mentoring, coaching and supervision. Together with the MEAL TA, S/he technically supports RI Yemen to meet the MEAL Objectives and standards set out in the Annual Strategic Plan and in all our projects.
Main Duties & Responsibilities:
Program/Project Design & Learning
Participate in program/ project design specially in developing log frames and budget.
Ensure detailed and feasible project monitoring plans are developed. This includes: i) provide an indicator matrix, ii) consider ethical and safe collection and storage of data, iii) consider data quality audits, vi) consider storing, protecting, and sharing project documents.
Accountable for working with MEAL Officers to make sure all projects have tested standard monitoring tools that capture both program activity and indicators progresses.
Responsible for making sure all projects have accountability mechanisms up and running.
Responsible for working with program/project managers and support to determine which monitoring activities will take place and which data collection methods will be used to ensure their adequacy and appropriateness.
Accountable for conducting and documenting end of project learning reviews, and sharing lessons learned and best practices, incorporating these into new project designs.
In consultation with the MEAL TA/MEAL Deputy Manager, organize lesson sharing events like lesson bazars to fertilize learning among different projects and/or sectors.
Responsible for identifying, documenting, storing, and sharing lessons learned that have implications for refinement of best programmatic practice.
Promote RI's commitment to ensuring the safeguarding and safety of the vulnerable communities we serve.
Support and develop systems that create and maintain an environment that prevents sexual exploitation and abuse and promotes the implementation of the Code of Conduct and safeguarding policies.
Monitoring & Evaluation
Responsible for facilitating the preparations of monthly/annul project activity plans including MEAL plans.
Accountable for working with MEAL staff to determine which monitoring activities will take place and which data collection methods to use.
Accountable for working with MEAL staff to ensure that the project work plans include monitoring activities (or that a stand-alone monitoring work plan is in place), is up-to date and progress tracked.
Responsible for working with MEAL Officers and project staff to develop, translate, pilot, and finalize data collection tools as needed.
Responsible for design survey data collection tools and methodologies.
Responsible for following up with projects MEAL officers to ensure data is collected and entered into IPTT/Log Alto on a regular basis.
Responsible for working with project staff to provide MEAL inputs for reports written during project implementation.
Responsible for conducting data quality audits of project data to identify and resolve systemic problems affecting data quality.
Accountable for documenting findings from data quality audits and store in project files to ensure collective and sustainable access.
Responsible for conducting reflective practice forums at field office/ project level and compile lessons from project implementation processes.
Manage coordination with local authorities at central/governorate level with support of the MEAL filed team to conduct monitoring and evaluation visits.
Information Management & Reporting
Responsible for providing MEAL inputs for regular analysis and action planning meetings to (1) compare data against project milestones, targets, and quality expectations across project sites; (2) identify issues requiring concerned staff attention.
Responsible for extracting lessons learned from projects, systematically document and make easily accessible to staff.
Accountable for supporting MEAL staff in ensuring all projects have downward/ forward accountability mechanisms and functional.
Support MEAL Officers to ensure that data is collected and entered into databases and/or tracking sheets, and/or the data platform on a regular basis.
Staff Capacity Building
Accountable for preparing MEAL staff mentoring coaching plans and implement accordingly.
Responsible for training staff in data collection methods, management, analysis, and how to use data for decision making.
Accountable for recruitment of MEAL staff, enumerators, and HR onboarding.
Responsible for providing consistent, supportive supervision to strengthen staff performance as necessary to meet monitoring objectives.
Qualifications & Requirements:
Bachelor Degree is a must / Master Degree is preferred in Development, Project Management, Monitoring and Evaluation, Business Administration, or relevant fields is required.
At least 5 years' work experience in MEAL supervisory positions with progressive responsibilities for an INGOs.
Good experience in reporting and MEAL technical support , including project design, surveys, data analysis, etc., preferably for projects funded by multiple public donors.
Ability to coordinate meetings and share information with external stakeholders.
Experience in using SPSS, Data Management and Analysis applications, MS Office packages (Excel, Word, PowerPoint), Web Conferencing Applications, information and budget.
Team management experience and abilities that are conducive to a learning environment.
Experience in system management experience and knowledge sharing networks.
Experience with successful business development activities capturing public and/or private donor funding.
Excellent English writing and speaking skills.
Safeguarding:
Relief International has a zero-tolerance policy for unlawful harassment, sexual exploitation and abuse. Relief International is committed to protecting our staff and the communities we work with from abuse and harm including sexual exploitation, sexual abuse and sexual harassment.
All staff are expected to abide by the RI Code of Conduct.
Recruitment to all roles in Relief International includes criminal records self-declaration, references and other pre-employment checks, which may include experience and qualifications checks.
RI VALUES:
We uphold the Humanitarian Principles: humanity, neutrality, impartiality, and independence as well as "Do No Harm." We value:
Integrity
Adaptability
Collaboration
Inclusivity
Sustainability
How to Apply
APPLICATION PROCESS:
• Qualified candidates meeting the above Qualification and requirements are requested to Click Here for submitting their applications before midnight of September 26, 2022.
- على من تنطبق عليهم الشروط المبينة اعلاه النقر هنا لإرسال سيرتهم الذاتية قبل منتصف ليل 26 سبتمبر 2022.
• Relief International never uses external recruitment agencies and the entire Recruitment Process is free of charge.
- لا تقوم منظمة الاغاثة الدولية بالاستعانة باشخاص او بوكالات خارجية للتوظيف اطلاقا، وان عملية التوظيف مجانيه 100% .
• RECRUITMENT IS URGENT: Interested candidates are encouraged to apply as soon as possible and not to wait until the closing date, as interviews will be done on rolling bases.
- التوظيف عاجل : على الاشخاص الذين تنطبق عليهم الشروط سرعة التقديم وعدم الانتظار حتى نهاية فترة الاعلان علاوة على ان المقابلات ستقام بشكل دوري.
• Females Candidates and qualified candidates from the targeted governorates are strongly encouraged to apply.
- تشجع الاغاثة الدولية الاناث وكذلك الاشخاص المؤهلين من المناطق المستهدفة على التقديم للوظائف المعلنة.
• Only short-listed candidates meeting the requirements will be contacted. All communication will be done through RI formal emails and recruitment number (776051165).
- سيتم التواصل مع المرشحين الذين تنطبق عليهم الشروط و يتم اختيارهم للقائمة القصيره فقط وان اي تواصل سيكون عبر ايميلات الاغاثة الدولية الرسمية وكذلك رقم التوظيف التالي: (776051165).
Important Notes /
مقترحات هامة
Following the instructions on

How to apply

will always increase your chances of getting your application looked at.


إتباع تعليمات التقديم المذكورة في كل إعلان ستزيد من فرصة النظر لسيرتك الذاتية من قبل الجهة المعلنة
If you're applying by email, make sure you mention the job title in the

"Subject"

field of your message


تذكر أن تكتب إسم الوظيفة و موقعها في عنوان البريد عندما يكون التقديم عبر الإيميل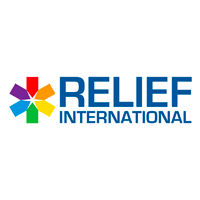 Other jobs from Relief International