MEAL & Data Management Assistant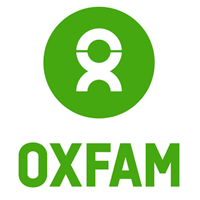 Job Description
About us
Oxfam is a global community who believe poverty isn't inevitable. It's an injustice that can be overcome. We are shop volunteers, women's right activists, marathon runners, aid workers, coffee farmers, street fundraisers, goat herders, policy experts, campaigners, water engineers and more. And we won't stop until everyone can live life without poverty for good.
Oxfam GB is a member of international confederation of 21 organisations working together with partners and local communities in the areas of humanitarian, development and campaigning, in more than 90 countries.
In response to Covid-19 if you are offered a role where you are required to travel between countries please ensure you have been briefed by the Hiring Manager about any changes to working or precautions you should take as part of your role.
The Role
Under the guidance of the Senior MEAL Officer, the MEAL Assistant will provide technical support and tools to Oxfam Yemen's programmes in Turba, ensuring effective, coordinated MEAL systems to drive programme quality and implementation. The MEAL Assistant will support the development and implementation of a systematic approach to MEAL, ensuring that Oxfam and partner teams can effectively track outputs and outcomes and manage data effectively for reporting and learning purposes, as well as ensure programmes are in line with Oxfam's minimum standards.
What we are looking for
Our next MEAL & Data Management Assistant will require:
Minimum two years of relevant experience within the humanitarian or development field.
Demonstrated knowledge of conducting qualitative and quantitative data collection, including mobile data collection using tools such Kobo and survey CTO.
Good level of proficiency in Word, PPT and Windows Excel.
Good in written, spoken in English and Arabic.
MEAL system development and implementation:
• Provide support to the Senior MEAL Officer and where applicable on the updating of relevant MEAL frameworks, working closely with relevant programme staff.
• Work with the field project team in implementing MEAL plans, processes and tools, ensuring quality and consistency with Oxfam standards.
• Support in implementation of MEAL strategies at field level.
• Support Senior MEAL Officer to develop MEAL plans, indicator tracking tables and updating MEAL activity tracking tables.
Programme monitoring and reporting:
• Support in developing/improving/updating tools for data collection, processing and analysis, while making sure gender considerations are integrated in all the tools.
• Collect data on regular basis and as necessary through daily site visits and remote modalities.
• Designing MEAL forms using Kobo, SuveryCTO and any other applications.
• Train and supervise enumerators during data collection, and beneficiary verification and other MEAL activities.
• Draft weekly reports for daily field visits to Oxfam and partners implementation sites.
• Report to and alert the project team on a regular basis regarding any anticipated project issues, risks and any emerging opportunities and threats to the project implementation related to this role.
• Act as a focal point for the team on Oxfam's beneficiary counting methodology and processes.
• Support in the establishment of programme and beneficiary databases as per programme requirements, disaggregated by gender, age and disability.
• Ensure all MEAL-related data and files are properly organized and stored.
• Contribute in timely and quality reporting on Early Recovery, WASH, EFSVL activities implemented.
• Conduct beneficiary's verification based on eligibility and vulnerability criteria, this involves regular field visits to verify status before and during the assistance.
Data Management:
• Assist the Senior MEAL Officer in preparing databases, data entry and data management as required for all the projects in southern governorates.
• Assist the Senior MEAL Officer in the process of data collection of various activities such as baseline, end line. post distribution monitoring, market price monitoring, complaints/ feedback collection and any other monitoring data required.
• Assist Senior MEAL Officer in analysing the data collected.
• Work in co-ordination with the team, partners through participation in planning all MEAL activities during the life of the projects.
• Assist the Senior MEAL Officer in training the technical team staff on data management systems.
• Support Senior MEAL Officer to perform data quality checks on collected data on regular basis to ensure data quality.
Accountability:
• Assist the Senior MEAL Officer in establishing and strengthening the feedback and response mechanism by ensuring all complaints and feedback mechanism are installed at the sites of projects.
• Responsible for the hotline number, registering and updating the complaint database on daily basis and sharing with Senior MEAL Officer for further actions.
• Receive and handle feedback and complaints from beneficiaries and share them with field teams and support tracking and follow-up on Your Word Counts system
• Lead the real time accountability visit to the community.
• Lead the initial inquiry on any serious nature of complaint
Evaluation, Review, and Learning:
• Share relevant MEAL findings with projects teams in an appropriate format and follow-up on their implementation.
• Support the implementation of evaluation and TPM recommendations at field level
• Collecting best practices, case studies which demonstrate qualitative and quantitative changes over the period.
• Organize/support field-based reviews and learning events.
• Delivering any other responsibility related to MEAL assigned by the line manager.
We offer
This role will give you an opportunity to make a difference in Yemen Emergency Response, to act as key contributor to Humanitarian Response in Yemen, to work with a group of passionate people that are specialists in their fields etc, training and development, offers fair pay and competitive benefits package.
Our values and commitment to safeguarding
Oxfam is committed to preventing any type of unwanted behaviour at work including sexual harassment, exploitation and abuse, lack of integrity and financial misconduct; and committed to promoting the welfare of children, young people, adults and beneficiaries with whom Oxfam GB engages. Oxfam expects all staff and volunteers to share this commitment through our code of conduct. We place a high priority on ensuring that only those who share and demonstrate our values are recruited to work for us.
The post holder will undertake the appropriate level of training and is responsible for ensuring that they understand and work within the safeguarding policies of the organisation.
All offers of employment will be subject to satisfactory references and appropriate screening checks, which can include criminal records and terrorism finance checks. Oxfam GB also participates in the Inter Agency Misconduct Disclosure Scheme. In line with this Scheme, we will request information from job applicants' previous employers about any findings of sexual exploitation, sexual abuse and/or sexual harassment during employment, or incidents under investigation when the applicant left employment. By submitting an application, the job applicant confirms his/her understanding of these recruitment procedures.
We are committed to ensuring diversity and gender equality within our organisation and encourage applicants from diverse backgrounds to apply.
Important Notes /
مقترحات هامة
Following the instructions on

How to apply

will always increase your chances of getting your application looked at.


إتباع تعليمات التقديم المذكورة في كل إعلان ستزيد من فرصة النظر لسيرتك الذاتية من قبل الجهة المعلنة
If you're applying by email, make sure you mention the job title in the

"Subject"

field of your message


تذكر أن تكتب إسم الوظيفة و موقعها في عنوان البريد عندما يكون التقديم عبر الإيميل