IT Officer
This job has ended. You cannot apply anymore.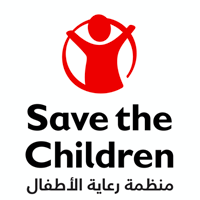 Computers/IT
Posted on 02 Aug, 2022
Closing on 10 Aug, 2022
Job Description
IT Officer - (220005T3)
TITLE: IT Officer
TEAM/PROGRAMME: IT
LOCATION: Saada FO
GRADE: 4b
CONTRACT LENGTH : 5 months
CHILD SAFEGUARDING:
Level 3: the role holder will have contact with children and/or young people either frequently (e.g. once a week or more) or intensively (e.g. four days in one month or more or overnight) because they work in country programs; or are visiting country programs; or because they are responsible for implementing the police checking/vetting process staff.
The IT Officer is responsible for the implementing IT operations for the Saada Field office, he will be responsible for insuring all save the children systems are up and running and all the IT polices are implemented and solving daily incidents
SCOPE OF ROLE:
Reports to: Field Manager
Staff reporting to this post: None
IT Related Issues:
Responsible for all the IT operations in all the Saada Field office and guest houses:
IT Network Infrastructure design:
Ensure a reliable primary internet connection, with good backup internet solutions.
Configuration high network stability, monitor network speed, committed information rate (CIR), response times and latency times, packet loss, delay, jitter, the Mean Opinion Score (MOS) and Round-Trip-Time (RTT).
Ensure IT Support Service Desk Resolved as Service Level Agreement Time Frame mentioned by ITSupport Online Service Desk Platform for:
Maintenance, Settings Up all IT Hardware & Software. As Printers, Copiers, Scanners, Laptops, Desktops, Servers, Smart phone, Tablets, Windows10 OS, MS Office, Outlook, AV.
Problem solving, Capacity Building for SCI Staff to make sure Online Solutions fit for used & purpose for them, with low risks & costs: As AD, Users Accounts, Outlook Email, MFA, EMS. Online IT Apps: Cisco Umbrella, F-Secure, Bit-locker HD Encryptions. Cloud Sharing: OneDrive, SharePoint. Online SCI Systematic: FMS, AMS, TIM, HR Oracle, Timesheet, Impact, Datix, LMS. Backup Data: OneDrive, SharePoint, manually.
Insuring the privacy and confidentiality of SCI Saada data.
Provide staff with needed guidance to work on the IT Solutions Needs.
Deployment and Administration:
Active Directory Administrator for Saada Office OU (organization unit) inside Active Directory.
Administrator for all Distribution Group of Email in Saada Office.
Administrator for SharePoint Public & Private Sites for all Departments in Saada Office.
Coordinate and guide Information Technology maintenance and support activities to enable the effective delivery of IT services
Ensure optimal services in compliance with standard operations procedures to installation and maintenance of Telecommunications systems and equipment.
Analysing service management results and Development service enhancement recommendations. Identifying and logging improvement opportunities. Assessing and prioritizing improvement opportunities. Making business cases for improvement action.
Re-engineering efforts and identified service management improvements. Encouraging continual improvement across the organization. Securing time and budget for continual improvement, Planning and implementing improvements.
Responsible for Preparing Procurement plan for all IT Needs.
Responsible for Preparing budgeting process & track all IT Resources in all Proposals prepared of new humanitarian or development projects.
Working Effective with Others by Apply all the IT Policies.
Raise awareness of CSG goals and principles, when they using Internet to protected the Children, by Awareness Campaign of CSG & On-line Child Sexual Abuse.
Responsible for Preparing IT Contingency Plan. And Implement Emergency response processes and procedures as required to provide support in enabling emergency.
Member of ETC Yemen.
Member of IT MEEE Staff.
Member of Global IT Staff.
Logistics, Programs and communications:
Help the logistics/Program staff in any technical/IT related purchase by specify the minimum requirement in the PRs and analysing offers in any technical purchase committee.
Helping the program staff and other department to prepare for any extra activities like conferences, meetings or negotiating for projects implementation as Solar Systems.
SKILLS AND BEHAVIOURS (our Values in Practice)
Accountability:
Holds self-accountable for making decisions, managing resources efficiently, achieving and role modelling Save the Children values
Holds the team and partners accountable to deliver on their responsibilities - giving them the freedom to deliver in the best way they see fit, providing the necessary development to improve performance and applying appropriate consequences when results are not achieved
Creates a managerial environment to lead, enable and maintain our culture of child safeguarding
Ambition:
Sets ambitious and challenging goals for themselves and their team, takes responsibility for their own personal development and encourages their team to do the same
Future orientated, thinks strategically and on a country wide/global scale
Collaboration:
Approachable, good listener, easy to talk to
Builds and maintains effective relationships with colleagues, Members and external partners and supporters
Values diversity and different people's perspectives, able to work cross-culturally.
Creativity:
Develops and encourages new and innovative solutions
Cuts away bureaucracy and encourages an entrepreneurial approach
Integrity:
honest, encourages openness and transparency, builds trust and confidence
displays consistent excellent judgement
QUALIFICATIONS AND EXPERIENCE AND ATTRIBUTES
Graduate in computers science / IT or equivalent preferable
Basic English knowledge required
Minimum 2-3 Years' experience working in IT department for an organization or business.
Good working knowledge in technologies like (LAN, WAN, Firewall, DHCP, VPN, IP, Wireless devices, IP Cameras, Servers, Backup devices).
Strong experience on fixing computer problems and devices for laptops, desktops, Printers, Photocopiers, ADSLs, and Scanners.
Good Communications
Highly organized and working well under pressure.
Commitment to Save the Children values.
Additional job responsibilities
The job duties and responsibilities as set out above are not exhaustive and the post holder may be required to carry out additional duties within reasonableness of their level of skills and experience.
Equal Opportunities
The post holder is required to carry out the duties in accordance with the SCI Equal Opportunities and Diversity policies and procedures.
Health and Safety
The post holder is required to carry out the duties in accordance with SCI Health and Safety policies and procedures.
Location: Saada
Employee Status: Fixed Term
Closing Date: Aug 10, 2022
How to Apply
How to apply has been removed becuase this job has ended. If this is a special case, please contact us and we will help.
Important Notes /
مقترحات هامة
Following the instructions on

How to apply

will always increase your chances of getting your application looked at.


إتباع تعليمات التقديم المذكورة في كل إعلان ستزيد من فرصة النظر لسيرتك الذاتية من قبل الجهة المعلنة
If you're applying by email, make sure you mention the job title in the

"Subject"

field of your message


تذكر أن تكتب إسم الوظيفة و موقعها في عنوان البريد عندما يكون التقديم عبر الإيميل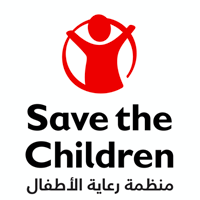 Other jobs from Save The Children