Monitoring and Evaluation Officer (Analysis & Evidence)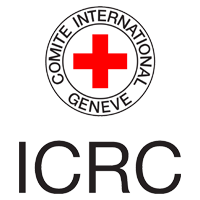 Development
Posted on 25 Nov, 2021
Closing on 05 Dec, 2021
Job Description
The International Committee of the Red Cross (ICRC) is an independent, neutral organization ensuring humanitarian protection and assistance for victims of war and armed violence. Please visit www.icrc.org for more information.
The ICRC is looking for a suitable candidate to fill the position of:
Monitoring and Evaluation Officer (Analysis & Evidence)
Contract type : Open Ended
Level of Post : B2
Number of Posts : 1 Post
Duty Station : Taiz – Al-turba
Purpose
Economic Security MEAL FO is responsible to undertake monitoring, evaluation, accountability, and learning activities of economic security (EcoSec) programs in line with the EcoSec and MEAL strategies under the supervision and guidance of his/her hierarchical manager(s). The MEAL FO will be working closely with EcoSec Program Development team and Implementation Teams in the office to develop and implement best-practice monitoring & evaluation tools and assessments. S/He will monitor and report on whether the minimum quality benchmarks of EcoSec programs are met or not. S/He will remain responsible to specifically to Monitor Outcomes (PMT indicators) evaluate adherence to Program Risks Mitigation measures and regularly, evaluate the outcomes of interventions and ensure learning is documented in the Sub-delegation and in coordination with SAN.
Accountabilities & Responsibilities
Under the supervision and with support from MEAL Specialist, the TAI MEAL Officer has the following responsibilities:
Program Delivery, Management and Quality Assurance
Participates in reviewing and updating EcoSec TAI MEAL TAI quarterly plans.
Uses process, output and outcome level quality standards as reference to undertake field monitoring visits, focusing on interventions' Outcomes aspects.
Contributes to the development of simple checklists based on quality standards for field monitoring.
Participates in program planning and review meetings, when possible.
Maintains Monthly Action Plan Tracker to follow up on action points agreed in monitoring reports for his/her region.
Carry out situation analysis and conduct EcoSec assessment when needed to support Sub Delegation EcoSec Teams.
Translates documents for internal use and interprets upon request.
Process Monitoring (Inputs-Activity-Outputs)
Conduct process monitoring activities and collects data using data-collection tools according to the MEAL quarterly monitoring plan.
Undertakes debrief session with concerned thematic focal point/EcoSec team in the field.
Participates in projects planning and review meetings, when possible
Undertakes regular visits to field locations to conduct MEAL activities and contributes to the development and roll out accountability processes.
Contributes to identifying response options based on an analysis of key findings from monitoring activities.
Ensure and carry out Risk Monitoring in accordance with the MEAL strategy on regular basis for all the interventions carried out by the TAI Program Implementation Teams.
Evaluation and Learning
Contributes to the documentation of action plans as a result of debriefs and includes it in monitoring report.
Participates in or facilitates Post Implementation Reviews (PIRs) at field level.
Contributes to the writing of case studies (human stories) reflecting, process, outcomes and impact in coordination with SAN MEAL.
Performs mid-level qualitative and quantitative analysis of TAI MEAL findings and provides recommendations to relevant implementing teams for improving programs and systems (mutual responsibility)
Participate in Review of MEAL approach, modalities, and draw lessons learn for the further improvement of MEAL system within the ICRC Yemen.
Provide support to SAN MEAL at the end of every quarter during PMT indicator reporting according to the EcoSec Monitoring Framework.
Accountability
Facilitates program focal points to develop Program Standards for Information Sharing with Communities.
Coordinates with Accountability Officer to acquire accountability data, analyze it and share it with SAN MEAL.
In coordination with the SAN MEAL, ensure that MEAL is infused in all of EcoSec interventions to provide effective support to program team;
Holds self-accountable for making decisions, managing resources efficiently, achieving and role modelling the ICRC values
Data Collection & Validation
Contributes to the development of data collection tools.
Ensures transparent, accurate and timely data collection for the purposes of assessments, verifications and PDMs.
Ensures all data collection is done in line with good quality monitoring data.
Synchronizes and uploads data collection tools to the data collection devices in case those are being used.
Ensures the capture and upload of all data collected to necessary platforms/databases.
Coordinates with TAI program unit to get data for validation in field.
Analysis & Reporting
Contributes to the analysis of collected data for reporting purposes.
Contributes to the PDM, Process Monitoring, Risk Assessment Reports through analyzing the security, socioeconomic, cultural and political environments as it relates to ICRC.
Performs mid-level qualitative and quantitative data analysis.
Describes results and produces data visualizations.
Provides inputs to the monthly MEAL Action Plan trackers and CRM database.
Shares TAI monitoring reports with relevant program focal points (e.g. EcoSec Field/TL, HoSDs, EcoSec CO/Dpty, Thematic Leads)
Contributes to MEAL quarterly and annual MEAL reports by highlighting recurrent issues, findings and successes from Field Monitoring Reports, evaluations and accountability to beneficiary systems in the TAI.
Capacity Building
Works to build capacity and participates in conducting ad hoc trainings for partners and EcoSec field teams on MEAL tools, as required.
Minimum Qualifications, Experience and Skills
University degree, diploma or technical education in a related field.
3 - 5 years' work experience in a similar field.
Good command English (written, comprehension and spoken)
Strong analytical, interpersonal, communication and negotiation skills.
Team leadership skills
Highly motivated, proactive, honest and transparent
Ability to work under pressure and adjust to difficult living and working conditions.
Adaptable can do multitasking and good in time management.
Proactive, persuasive and ability to work under stress and with deadlines.
Proficient in report writing and documentation will be an added advantage.
How to Apply
Application process:
Interested candidates should send the following:
A letter of motivation in English
A detailed C.V. in English
Copy only of the highest academic degree obtained + Work certificates
Please send your applications by email to: Tai_Taiz@icrc.org
Indicating in the subject line:
Monitoring and Evaluation Officer (Analysis & Evidence)
Applications with no clear indication of the subject will not be considered.
Deadline to send your application: 05.12.2021
Important Notes /
مقترحات هامة
Following the instructions on

How to apply

will always increase your chances of getting your application looked at.


إتباع تعليمات التقديم المذكورة في كل إعلان ستزيد من فرصة النظر لسيرتك الذاتية من قبل الجهة المعلنة
If you're applying by email, make sure you mention the job title in the

"Subject"

field of your message


تذكر أن تكتب إسم الوظيفة و موقعها في عنوان البريد عندما يكون التقديم عبر الإيميل