Logistics Associate (Warehouse Management)
This job has ended. You cannot apply anymore.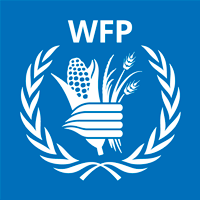 Females are encouraged to apply for this position
Job Description
WFP seeks candidates of the highest integrity and professionalism who share our humanitarian principles.
Selection of staff is made on a competitive basis, and we are committed to promoting diversity and gender balance.
ABOUT WFP
The United Nations World Food Programme is the 2020 Nobel Peace Prize Laureate. We are the world's largest humanitarian organization, saving lives in emergencies and using food assistance to build a pathway to peace, stability and prosperity for people recovering from conflict, disasters and the impact of climate change.
Aiming to feed 13 million of the most vulnerable people with food assistance, WFP's emergency response in Yemen is the agency's largest anywhere in the world. WFP also provides nutrition support to 1.7 million children and mothers, and delivers school meals to 850,000 children each day.
ORGANIZATIONAL CONTEXT
This job is found in WFP Yemen Country Office. Job holder report to a Logistics Officer, Head of Unit or the designate.
At this level job holders are expected to demonstrate responsibility and initiative to manage warehouse activities and respond independently to queries with only general guidance. There is a requirement to use judgment in dealing with unforeseen problems on a daily basis. Job holders have a level of expertise and knowledge to adapt and contribute to the development of standard operating procedures and processes in order to continually improve the level of service. They are expected to manage resources and coach and coordinate a team of warehouse staff.
JOB PURPOSE
To manage a range of warehouse activities including safeguarding of commodities and supplies, and ensuring well-organized warehousing and storage service in compliance with WFP warehouse guidelines.
KEY ACCOUNTABILITIES (not all-inclusive)
1. Responsible for the effective planning and management of warehouse operations, to ensure safe and efficient warehousing and storage of all commodities and supplies.
2. Contribute to review of WFP corporate warehouse standards and procedures, to support efficiency and changing business needs.
3. Coordinate the receipt/dispatch of commodities, to ensure accurate recording, accounting and reporting is available at all times to support decision-making.
4. Responsible for the accuracy of warehouse transaction records including identification of discrepancies, to ensure immediate and accurate reporting on commodity movements in line with the corporate requirements.
5. Responsible for inventory management (e.g. physical stock verification, reporting, etc.), to ensure any existing and developing issues with regards to proper stocks management are timely addressed and WFP standard procedures for commodity handling and storage are strictly followed.
6. Supervise preparation and/or prepare regular and ad hoc reports and statistics on warehouse operations, to support informed planning and decision-making.
7. Oversee safeguarding of commodities through providing guidance on and taking initiative towards implementation of preventive measures, to ensure that commodities are preserved in good condition and that quality control actions are initiated as appropriate following WFP established procedures.
8. Review on periodic basis warehouse space availability, plan and implement new design layouts to support business needs and ensure cost-efficiency.
9. Work in collaboration with internal and external stakeholders, in order to deliver aligned and coherent warehouse services.
10. Identify training needs and efficiently plan trainings, to ensure that all staff have required knowledge and skills to carry out their responsibilities.
11. Supervise warehouse staff, to ensure high performance standards.
OTHER SPECIFIC JOB REQUIREMENTS
Oversee and coordinate the receipt/dispatch of commodities, to ensure accurate recording, accounting and reporting is available at all times

Regularly review space utilization and availability and share regular report with SC management.

Coordinate with transporters and monitor daily dispatch progress and timely report operational bottlenecks to ensure monthly dispatch plan delivery targets are met.

Make ad hoc visits to warehouse documentation to verify that accurate record keeping and control system is functioning for stock movement both food and non-food items.

Provide support and guidance to outsourced warehouse management service provider and other 3rd Parties to ensure that quality assurance protocols are functioning and preventive measures always in place.

Closely monitor the usage of WFP operational assets like generators, hand jacks, fumigation sheets, etc. to ensure that they are properly handled, utilized and maintained by warehouse operator and other service providers.

Review of warehouse management service provider performance and provide comprehensive feedback to WFP management.

Work in collaboration with internal and external stakeholders, in order to deliver aligned and coherent warehouse services.

Supervise preparation and/or prepare regular and ad hoc reports and statistics on warehouse operations ( stock-movement, dispatch-receipt-stock update, inspection, delivery etc.)

Experience in using corporate systems including SAP and running queries on food stock movements, ongoing shipments, pipeline information.

Knowledge of WFP administrative regulations and rules, and WFP policies and procedures in the area of work.
4Ps CORE ORGANISATIONAL CAPABILITIES
Purpose
Understand and communicate the Strategic Objectives: Coaches team in the most effective ways to communicate WFP's Strategic Objectives to WFP team and partners in the field.

Be a force for positive change: Implements new methods or tools to improve team's work processes and productivity.

Make the mission inspiring to our team: Maps team's activities and tasks to specific successes in beneficiary communities to showcase positive impact.

Make our mission visible in everyday actions: Explains to teammates how each unit contributes to the overall WFP mission.
People
Look for ways to strengthen people's skills: Identifies skill development opportunities such as training modules or on-the-job experiences for self, colleagues and direct reports.

Create an inclusive culture: Facilitates team building activities to build rapport in own unit.

Be a coach & provide constructive feedback: Facilitates the pairing of junior colleagues with coaches within own team.

Create an "I will"/"We will" spirit: Proactively anticipates potential challenges and develops mitigation plans to ensure that team meets goals and targets.
Performance
Encourage innovation & creative solutions: Identifies opportunities to be creative in own work and to help team be more innovative and accurate in their respective tasks and areas of work.

Focus on getting results: Monitors team's deliverables and provides feedback to ensure outcomes are delivered consistently and accurately.

Make commitments and make good on commitments: Provides accurate guidance to team on expected responsibilities and tasks, whilst also upholding own commitment to the team.

Be Decisive: Sets an example and provides guidance to junior team members on when to escalate issues when faced with challenging issues in the workplace or in the field.
Partnership
Connect and share across WFP units: Facilitates partnerships with other WFP units to accomplish missions in the field.

Build strong external partnerships: Sets an example and provides guidance to team on how to build relationships with external partners.

Be politically agile & adaptable: Articulates to colleagues or direct reports the value of contributing to other WFP teams and agency partnerships in fulfilling WFP's goals and objectives.

Be clear about the value WFP brings to partnerships: Organizes, monitors, and prioritizes own and team's efforts to ensure that they will fulfill the needs of internal and external partners.
FUNCTIONAL CAPABILITIES
| | |
| --- | --- |
| Capability Name | Description of the behaviour expected for the proficiency level |
| Supply Chain Management and Optimization | Demonstrates ability to design basic supply chain networks, including appropriately assessing and escalating challenges to ensure that WFP is able to provide consistent and uninterrupted service to its beneficiaries and partners. |
| Planning, Project & Resource Mgmt | Collects and analyses relevant technical data from diverse sources to forecast operational needs under various scenarios and makes evidence-based proposals. |
| Information Management & Reporting | Liaises with internal and external stakeholders to consolidate preliminary data analysis, draft reports and disseminate information that represents concerns and trends. |
| Market Analysis, Contracting and Operational Execution | Demonstrates ability to collect market information and process and analyse proposals in line with WFP standard rules and regulations in order to deliver efficiently. |
| Warehouse and Inventory Management | Demonstrates ability to implement operational warehouse procedures and normative guidance in order to manage WFP's warehouse, handle inventory effectively through corporate systems, and ensure loss mitigation. |
| Technical Assistance and Coordination | Demonstrates abilities to provide basic technical advice and maintain effective (inclusive, collaborative, unified) logistics coordination mechanisms with humanitarian partners and other relevant stakeholders. |
STANDARD MINIMUM QUALIFICATIONS
Experience: Minimum Five years of relevant work experience in managing a range of warehouse activities including safeguarding of commodities and supplies, and ensuring well-organized warehousing and storage service.
Education: Completion of secondary school education or a degree in suplly chain, business administration or related field or more than 6 years in humanitarian logistics.
Language: Fluency (level C) in English language. Fluency (level C) in Arabic Language.
DESIRED EXPERIENCES FOR ENTRY INTO THE ROLE
• Experience maintaining a logistics database and running queries on ongoing shipments, pipeline information, insurance claims, and food stock.
• Experience in administering third party service providers' contracts.
• Experience in compiling contract documentation.
• Experience in contract execution.
• Experience in budget monitoring and reporting.
TERMS AND CONDITIONS
WFP is an equal opportunity employer.

WFP does not charge a fee at any stage of the recruitment process.

The applicant should be a Yemeni national or having work/residency permit.

Only candidates who are short-listed will be contacted.

Applications must be submitted online with:
Use English language only.

Indicate all your job TOR.

Indicate clear years of experience with each job (month/year)
WFP FT staff who are still under probation period are not eligible to apply.

By submitting your application, you have read the Terms of Reference for this position and agree that any false, wrong or incomplete information might lead to your disqualification in this recruitment process.
(NB: Successful candidates vetted as viable candidates through the application process will be retained on internal roster for a two-year period and may be given further consideration for future similar specific position advertised in the duty station.)
How to Apply
How to apply has been removed becuase this job has ended. If this is a special case, please contact us and we will help. By the way, copying this and pasting it was a smart move ;)
Important Notes /
مقترحات هامة
Following the instructions on

How to apply

will always increase your chances of getting your application looked at.


إتباع تعليمات التقديم المذكورة في كل إعلان ستزيد من فرصة النظر لسيرتك الذاتية من قبل الجهة المعلنة
If you're applying by email, make sure you mention the job title in the

"Subject"

field of your message


تذكر أن تكتب إسم الوظيفة و موقعها في عنوان البريد عندما يكون التقديم عبر الإيميل
Send this job to a friend