Activity Coordinator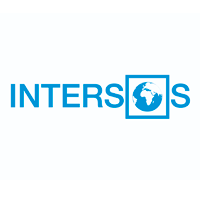 Development
Posted on 11 Jan, 2022
Closing on 19 Jan, 2022
Job Description
National Staff Position
Position: Activity Coordinator
Job site: Al-Turba, covering several districts in South Taiz, and with monthly monitoring mission to West Taiz Al-Mokha to monitor work of local partner CBO
Report to: Project Manager Assistant, Project Manager, Head of Mission
Status: Full time staff
Supervises: Protection Monitors, Social Workers, Lawyer, Data Entry Officer, Volunteers.
Coordinates closely with: Protection Monitoring Coordinator, Community Engagement. Coordinator and Cash Distribution Officer to organize and manage all activities on the ground.
Purpose / Objectives:
The Activity Coordinator (AC) is responsible for the overall high-quality and timely implementation and reporting of the project activities for INTERSOS' UNHCR-funded IDPs project in his/her Area of Responsibility.
Project information:
INTERSOS is implementing the UNHCR funded project entitled: 'Provision of life-saving protection services to IDPs and conflict affected PoCs in south Yemen'. The project addresses some of the critical needs of IDPs and conflict-affected communities in Aden, Lahj, Taiz (South Taiz, West Taiz, Taiz City.
INTERSOS is supporting IDPs, Returnees and conflict affected Host Communities. The project will ensure legal assistance (counselling, mediation, representation, civil documentation) and legal awareness, psycho-social assistance through Psycho-Social Support (PSS) / Psycho-Social First Aid (PSFA), Individual Case Management (ICM), and quality referrals. Furthermore, persons at protection risk are provided with unconditional Emergency Cash Assistance (ECA) as part of INTERSOS' ICM work. INTERSOS is also conducting Protection Monitoring activities in the targeted areas on household, community and individual levels through Protection Monitors combined with Community Outreach Volunteers (COVs) from the IDP and Host Communities, applying different monitoring methodologies including Household Assessments (HHAs), KIIs, FGDs, and Observation. The movements and needs of the IDPs will be constantly monitored and tracked and the proposed action might be redirected accordingly. Eventually, local community is empowered through support to Community Based Protection Networks Members (CBPN Members) in hard to reach areas, which are flagging protection concerns, function as a bridge between the communities and the services present on the ground, as facilitate community complaints.
Responsibilities/duties:
Project Management and Technical Facilitation:
With the support and supervision of the Project Manager, the Activities Coordinator is responsible for the qualitative and efficient implementation of the project's activities in the assigned area and the achievement of targets: planning and supervision of activities delivered by team in the field.
Provide ongoing oversight, leadership, and guidance to the staff teams to ensure that the projects meet high quality and best practice standards and prioritize the safety and security of beneficiaries and staff.
Flag programmatic, operational and technical constraints to the Project Manager in a timely manner and provide suitable solutions.
Map and monitor internal and external referral mechanisms and establish links with other stakeholders in the area.
Ensure quality information collection (direct and indirect) in order to report on trends and changes in protection concerns.
Ensure complaint and feedback number and hotline numbers are communicated to all beneficiaries
Ensure the beneficiary satisfaction surveys are regularly conducted on representative sample of the beneficiaries
Ensure high flexibility of the work plan to reach as many beneficiaries as possible during patrolling upon arrival points.
Strengthen and ensure communication/coordination among the project team, ensuring that there is a comprehensive link and mainstream between the project and other INTERSOS interventions in the areas, and ensure communication/coordination with other humanitarian actors active in the target area.
Staff management:
Assist in the staff recruitment process and volunteer identification: participate in interviews
Ensure regular performance review and quarterly leave management.
Induct staff on INTERSOS procedures and ensure full understanding of the project scope and goals.
Ensure staff training needs are timely identified and addressed in collaboration with the project manager and protection team
Follow HR procedures for all staff, ensuring that all details are sent to the administration in Aden before contracts are signed and staff begin to work.
Assure monthly volunteer incentives, community leader incentives and staff support documents are timely delivered for monthly payments.
Report any problems/issues with staff or volunteers.
Supervise attendance, leaves, internal staff regulations and code of conduct issues.
Finance:
Provide weekly/monthly Liquidity Plans to the Project Manager, each Thursday, in accordance with project budget and needs, for the delivery/implementation of the activities.
Take responsibility for the spending of cash and the clearance of pending expenses with the administration office.
Logistics:
Take responsibility for the proper running of the office and support the Logistics department and the Project Manager with all procurement related to the Project.
Coordinate the team's movement on the ground and ensure cost effective use of available resources; share monthly/weekly movement plans or missions.
Promptly report to and coordinate with the Project Manager and the Logistic (if relevant) for any security and safety issues.
Coordination:
Attend external coordination meetings on Protection, Shelter, Cash Assistance, IDPs movements and other relevant topics on behalf of INTERSOS.
Provide input to external coordination meetings and feedback on issues raised in coordination with the Project Manager.
Ensure weekly and monthly internal meetings with all team staff to listen to staff feedback and inform them of ongoing activities or changes
Closely coordinate with local authorities to guarantee the smooth implementation of activities. Develop and maintain community outreach and networking with community leaders.
Reporting:
Provide qualitative & timely ad hoc and monthly reports to the Project Manager(s) giving a comprehensive overview of the achievements and targets reached per activity (activity implementation progress), indicating the challenges and mitigating measures proposed or to be implemented, indicating issues related to HR, and refer to next month's planning, etc. All reporting should be gender and age disaggregated and provide for breakdown in nationality of the migrants for all activities.
Overseeing the data entry, ensure the safe and confidential data management, and maintain a database of beneficiaries in a confidential way.
On an informal basis, report to the Project Manager on trends established, protection concerns raised, and providing updates on the security and political situation.
Ensure qualitative & timely weekly reports to the Project Manager based on inputs provided by the different team leaders and staff.
Any other task requested in order to achieve the project's objectives.
Always ensure confidentiality and conduct all activities respectfully and sensitively to beneficiaries and staff.
Overall, these tasks require:
Adherence to Humanitarian principles of Neutrality, Impartiality, Independence, and Humanity
Clear & timely communications to line management
Full abiding by INTERSOS internal rules and guidelines and respect INTERSOS Charter of Value and Code of Ethics
Qualification/level requirements.
Minimum bachelor degree
Minimum 2 years relevant experience working with NGO in Yemen
Experience in team management, supervision of team and motivation of team
Proven familiarity with protection programming
Prior knowledge of the area of responsibility
Demonstrated familiarity with protection language: e.g. case management principles, standards and procedures, terminology
Proven computer skills (proven computer literacy), especially in excel, word and other data base software, database management skills
Excellent reporting skills (English)
Other requirements:
Native Arabic - Excellent written and spoken English
Strong team spirit, comfortable in a multi-cultural environment
Excellent analytical skills, observation and analysis capacity
Attention to detail and structured way of approaching tasks
Ability to plan and output-oriented
Able to ensure quick quality delivery in stressful environment
Ability to adhere to deadlines and respect line management
Very strong interpersonal skills: strong communication and diplomatic skills
Practical and problem-solver
Ability to deal with heavy work pressure
How to Apply
Deadline for submission of application: 19 Jan 2022
Documents to be submitted: CV and Motivation Letter (incomplete applications will be not considered), in addition to contact details for minimum 2 reference persons (include position and relation)
How to send the application: by e-mail to jobs.recruitment.yemen@intersos.org (applications delivered by hand will be not considered)

Clearly mention the job and location that you are applying for in the subject of your e-mail!
Important Notes /
مقترحات هامة
Following the instructions on

How to apply

will always increase your chances of getting your application looked at.


إتباع تعليمات التقديم المذكورة في كل إعلان ستزيد من فرصة النظر لسيرتك الذاتية من قبل الجهة المعلنة
If you're applying by email, make sure you mention the job title in the

"Subject"

field of your message


تذكر أن تكتب إسم الوظيفة و موقعها في عنوان البريد عندما يكون التقديم عبر الإيميل
Jobs you may be interested in