Monitoring& Evaluation Assistant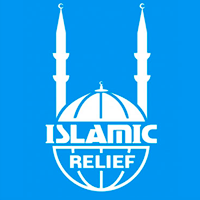 Development
Posted on 24 Nov, 2021
Closing on 11 Dec, 2021
Job Description
Position: Monitoring & Evaluation Assistant
Locations:
Dhamar, Sanaa, Hodeida &( Ibb - reporting administratively to Dhamar Office with regular visits to the Project sites)
Reference Number For Ibb: M&EA _Ibb 21
Reference Number For Dhamar: M&EA _DHM21
Reference Number For Sanaa : M&EA _SAN21
Reference Number For Hodeida: M&EA _HOD21
PURPOSE OF DIVISION:
JOB PURPOSE:
Under direct supervision of the M&E Officer, the Monitoring & Evaluation Assistant will be responsible for supporting of all the programmes in planning, implementing, monitoring and evaluation of all projects activities at the field level. He/she will use technically appropriate programme monitoring, evaluation, accountability, learning models, and Reporting and information systems to ensure that funded projects are implemented in effective and efficient manner.
Key Working Relationships
Regular technical support to project staffs on timely and effective project implementation.
Coordinating with other key stakeholders at Governorate level (WFP, UNOCHA and other partners) in maintenance quality programme data across the board.
Working as a team with other IRY project staffs and other support departments (HR, Finance, Security and Admin)
Work in coordination with IRY officers.
Regular interaction with project beneficiaries and other community members in the spirit of engaging them in all project implementation stages (planning, implementation, monitoring and evaluation) as well as complains/feedback mechanism.
Scope of the Role:
Under the supervision of M&E Coordinator the M&E Assistant will be providing support in monitoring and evaluating projects, incumbent will be responsible for monitoring, evaluation and learning needs of the project and will come up with findings based on the real data to show performance of the projects, the incumbent will also help IRY in strengthening its M&E functions based on his/her experiences from the projects, the incumbent will play role in promotion of key learning's for the improvement of the projects and for wider learning of the organization.
Responsibility for Resources:
- The staff will take care of any asset issued to him during his tenure and report any loss or damage to the Head of Office or Admin/Finance Officer where this applies.
- The staff will properly file and safely store all project documents both in hard and soft copies and produce them any time they are required
- He/she will utilize any hired vehicle or other equipment in favour of project implementation
Key Accountabilities
The job holder is accountable for fulfilling his or her roles and responsibilities in line with Islamic values and principles of fairness, humanity, honesty, respect and fair treatment of his/her colleagues and staff. This includes but not limited to:
Project Implementation and Monitoring
Together with project staffs, develop project implementation and monitoring matrix as per project/s log-frame/s to ensure all project activities are implemented in timely manner.
Develop quarterly project work-plans in respect to project goals, objectives and funded project activities in coordination with project teams & other stakeholders where necessary
Monitor targets and actual performance of projects and assist analysis of the data and information to review the Programme's progress.
Develop and implement monitoring and evaluation (M&E) systems for the program, ensuring community participation
Establish coordination and information systems with project partners and key stakeholders, particularly those responsible for monitoring and evaluation
Participating in multi-sectorial assessments as required in our areas of operation
To behave at all times in a manner which positively promotes Islamic Relief and its work in operation areas during implementation process
Support the project staff to conduct monitoring and evaluation activities for the project
Report Preparation & Submission
Ensure timely submission and preparation of IRY and other donor reports with support from other appropriate project staffs.
Keeps track of beneficiary numbers according to project indicators, to be submitted at the end of every month.
Maintain proper filing systems and storage of all project documents, reports and other relevant technical materials (both hard and soft copies)
Test and implement flexible reporting structures and data collection mechanisms
Establish and maintain feedback mechanisms of program results for decision making
Support the all Programs Coordinators and Development Program Coordinator in preparing all required reports regarding the Projects in Amran
Conduct mid-term, and final evaluation and support external parties to conduct final evaluation if necessary
PERSON SPECIFICATION
Experience and Skills
1. Professional experience of 3 years minimum, among which 1 year in monitoring and evaluation.
2. Knowledge of challenges and opportunities.
3. Strong computer skills (MS Word, Excel, Power point)
4. Good report writing skills in English.
5. Data collection and management
6. Analytical and search skills.
7. Time management and ability to priorities multiple tasks
8. Self-motivated person able to work without close supervision.
9. Fluent knowledge of local language
10. Fluent knowledge of written and oral in English

Special Skills:
Respect, accountability, courage, excellence, facilitating change, problem solving, team player, collaboration, developing teams, interpersonal skills, contributing to team success, negotiating, planning and organization.
Willingness and ability to travel approximately 75% of time.
Qualifications:
At least Bachelor's degree in Civil Engineering.
Other
Understanding of and commitment to safeguarding, child safety and protection from sexual abuse and exploitation principles.
How to Apply
Interested and qualified candidates are requested to Click Here.
Notes:
• All applications must include the vacancy reference number in the Reference No. Applications without the correct reference number will not be considered.
• Qualified Females are strongly encouraged to apply
• Only Short –listed candidates will be contacted.
• Islamic Relief does not charge any recruitment fees and does not use external recruitment agencies.
لا تفرض الإغاثة الإسلامية اي رسوم او مبالغ ماليه على التوظيف ولا تتعامل مع اي وكالات توظيف خارجيه.
Important Notes /
مقترحات هامة
Following the instructions on

How to apply

will always increase your chances of getting your application looked at.


إتباع تعليمات التقديم المذكورة في كل إعلان ستزيد من فرصة النظر لسيرتك الذاتية من قبل الجهة المعلنة
If you're applying by email, make sure you mention the job title in the

"Subject"

field of your message


تذكر أن تكتب إسم الوظيفة و موقعها في عنوان البريد عندما يكون التقديم عبر الإيميل