Job Description
The International Committee of the Red Cross (ICRC) is an independent, neutral organization ensuring humanitarian protection and assistance for victims of war and armed violence. Please visit www.icrc.org for more information.
The ICRC is looking for a suitable candidate to fill the position of:
Economic Security Generalist Sana'a
Contract type:Open Ended
Number of Posts: 1 Post
Duty Station: Sana'a
Announcement date: 14 September 2021
Purpose:
Economic Security Generalist 3 in close collaboration with Economic Security Delegate plans, implements and monitors the ICRC's economic security (EcoSec) program in line with the country strategy and under the supervision and guidance of their hierarchical superior. He/she works with the team to ensure all phases of the program (in line with EcoSec Operational Plan) within his specific geographical area (as agreed by his/her immediate supervisor), implementation status (planned vs achieved) with minimum acceptable quality standards
Accountabilities & Responsibilities
EcoSec Assessment:
Contributes in designing or adjusting data-collection tools
Collects data using data-collection tools and devices
Performs mid-level qualitative and quantitative data analysis, describes results and produces data visualizations
Collects, secondary information from the available sources proactively to complete the assessment and analysis of the Economic Security Situation in the AoR
Collects nutrition information at the household level; uses their basic understanding of malnutrition to identify vulnerabilities and nutritional shortcomings
Produces EcoSec Assessment report according to the EcoSec Assessment Report template/format or integrated assessment report format
Contributes and carries out the response analysis jointly with the team according to EcoSec Assessment guidelines.
Designing, Planning and Implementation of the EcoSec Interventions:
Proactively engages in the designing and planning of the interventions based on EcoSec Assessment carried out.
Drafts project proposals with high quality and submits for further processing.
Facilitates and participates in thematic feasibility assessments (e.g. cash, livestock, agriculture, etc.
Implements activities in his AoR while keeping them aligned with EcoSec Strategy, Operational plan and global EcoSec guidelines
Plans, organizes, and carries out distribution of food, EHIs and cash while following the minimum quality benchmarks for each intervention
Plans, organizes and implements livelihood interventions in his/her AoR according to the EcoSec Strategy and Operational Plan timely and efficiently
While designing, planning and implementation of the interventions, pro-actively ensures the participation of E&A teams (including Accountability Assistants)
Registration, selection, Verification of Beneficiaries:
Carries out registration of beneficiaries, enters beneficiary data into standard beneficiary database with 100% accuracy, compiles the beneficiary lists, and verifies the beneficiaries prior any assistance as per the agreed registration methodology (Community Based Targeting or HH registration)
He ensures 100% accuracy of the lists before sharing with E&A and other team members
For Cash Transfer Programs, supports the MEAL Field Monitors in verification of the beneficiaries by accompanying him/her to target areas and participates in the actual verification of HHs
Maintains and updates the beneficiary registration database and ensures to share with his immediate supervisor and E&A Field Monitor in a timely manner
Independently Plans, organizes and carries out distribution as per the SD EcoSec plans while following the quality benchmarks as elaborated in the EcoSec Operational plans or otherwise
Accountability to Affected Population and Compliance:
Ensures compliance to Evidence & Analysis in accordance with the EcoSec Strategy and E&A system in Yemen.
Distributes, disseminates about the Complaint Response Mechanism to beneficiaries and wider community by distributing hotline number and introducing Accountability Assistant to beneficiaries and wider community.
Carries out good dissemination of Complaints/Feedback Response mechanism to beneficiaries, hotline number during community meetings, registration, assessments and distributions
Collaborates, cooperates and facilitates E&A team to organize monitoring of the programs and suggest corrective measures when irregularities occur
Participates actively in the PIRs (Post Implementation Reviews) to reflect the learning
Informs EcoSec Delegate immediately on any concern regarding the quality of the programs
Certifications/Education Required
Master's degree in economics, anthropology, agronomy, veterinary science, nutrition, national resource management or a bachelor's degree in the above disciplines with considerable experience 6 years and above in the humanitarian field
Good command of spoken/written of English and knowledge of other international language(s)
Professional Experience Required
4-6 years' experience in a similar field of activity
How to Apply
Interested candidates should send the following:
• A letter of motivation in English
• A detailed C.V. in English
• Copy only of the highest academic degree obtained + Work certificates
Please send your applications by email to: san_recruitment_services@icrc.org
Indicating in the subject line: Economic Security Generalist_Sana'a
Applications with no clear indication of the subject will not be considered
Deadline to send your application: 2709/2021
Only Shortlisted Candidates will be contacted.
Important Notes /
مقترحات هامة
Following the instructions on

How to apply

will always increase your chances of getting your application looked at.


إتباع تعليمات التقديم المذكورة في كل إعلان ستزيد من فرصة النظر لسيرتك الذاتية من قبل الجهة المعلنة
If you're applying by email, make sure you mention the job title in the

"Subject"

field of your message


تذكر أن تكتب إسم الوظيفة و موقعها في عنوان البريد عندما يكون التقديم عبر الإيميل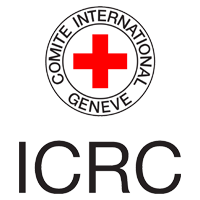 Other jobs from ICRC
Send this job to a friend