Geographic and Information System, and Data Management Officer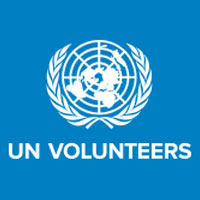 Computers/IT
Posted on 09 Jan, 2022
Closing on 20 Jan, 2022
Job Description
Mission and objectives
The United Nations Human Settlements Programme (UN-Habitat) is mandated by the United Nations General Assembly to promote socially and environmentally sustainable towns and cities with the goal of providing adequate shelter for all. UN-Habitat established presence in Yemen in 2018. Since then, UN-Habitat has supported the local authroities and people of Yemen to develop Rapid City and Neighbourhood Profiling for 8 cities (Sana, Aden, Taiz, Sada'a, Ma'arib, Al-Huta, Marib and Zinzibar). The city profiling reflects on the context of Yemen that is suffering from protracted armed conflict since 2015. It includes an analysis on the damage assessment and effect of war on the political, social and economic conditions. The profiling feeds into the national and city recovery plan. UN-Habitat Yemen is also focusing on helping the most vulnerable, most affected population in a number of cities to rehabilitate damaged housing and community infrastructure facilities and systems; starting with Al-Hudaydah and expanding to other most affected cities, with the aim to provide safe, adequate and dignified living conditions. Given the huge influx of IDPs to urban settings looking for safe heaven, they usually lose their Housing, Land and Property documentations, hence UN-Habitat and GLTN is working jointly with UNCHR, and UN Women to start an initiative to increase Access for Women to HLP rights.
Context
The objective of this assignment is to assist the day-to-day management, coordination, monitoring and reporting of UN-Habitat's HLP project.
Task description
Within the delegated authority and under the supervision of Head of Country Programme of Yemen or his/her designated mandated representative(s), the UN Volunteer-GIS-Data Management Officer will be responsible for the following duties:
Use a range of GPS tools to capture the location of land/properties.
Undertake desk-based data capture (digitizing) to convert paper maps to GIS datasets, for example, record the location of properties from maps.
Create and maintain the structures necessary for GIS data storage.
Develop tools for loading/transferring GIS data between different systems.
Analyze and present geographical information by creating programs to convert GIS information from one format to another.
Gather, prepare and organize information for data entry into the appropriate system database.
Identify map information needs. Identify and access map information sources.
Ensure accurate linkages between spatial databases and assessment data.
Create databases for the field team (and as needed) to data collection.
Enter claimants and other land/property data by inputting alphabetic and numeric information.
Combine data from different systems or platforms and integrate them.
Maintain data entry requirements by applying and following data program technique and procedures.
Maintain policies and procedures for data entries and collection and maintain confidentially of all personal and property information in accordance with international principles.
Follow data program security practices and procedures and secure data with authorized access and create regular backups.
Review, and resolve discrepancies by creating standard operation procedures.
Prepare report, dashboards and other statistical reports as needed.
Collect and analyze other data on Housing, Land and Property from relevant partners.
Contribute to team efforts by accomplishing related results as needed.
Perform other related duties as required.
Eligibility criteria
Age: 27 - 80
Nationality: Candidate must be a national or legal resident of the country of assignment.
Requirements
Required experience
3 years of experience in In information management, database administration, development, social science, or other relevant field of studies is required. Minimum of 3 years of relevant experience after receipt of the required academic qualification in the relevant field (GIS, Database Management, Data Entry, Database Development). Database design-development, information management, administration and maintenance Mandatory. Experience in coordination, liaison, information data collection and analysis is required. Excellent command of English and Arabic, both oral and written, is required. Experience in Social Tenure Domain Model is preferred.
Area(s) of expertise: Administration
Driving license -
Languages
English, Level: Fluent, Desirable Arabic, Level: Working knowledge, Desirable
Required education level
Bachelor degree or equivalent in Bachelor's degree in information management, database administration, development, social science, or other relevant field of studies is required.
Competencies and values
- Accountability - Adaptability and Flexibility - Building Trust - Commitment to Continuous - Learning Creativity - Ethics and Values - Integrity - Planning and Organizing - Respect for Diversity - Self-Management Vision - Working in Teams
Other information
Living conditions and remarks
UN personnel in Yemen operate in a volatile security environment. In Aden, personnel work in secured compound with limited access outside of the city, which usually can only be done with stringent clearances and depending on the destination, a military escort. Aden is a non-family duty station and is classified as security risk moderate. UN personnel in Aden live in Minimum Operational Security Standards (MOSS) compliant residences outside of the UN compound.
Inclusivity statement
United Nations Volunteers is an equal opportunity programme that welcomes applications from qualified professionals. We are committed to achieving diversity in terms of gender, care protected characteristics. As part of their adherence to the values of UNV, all UN Volunteers commit themselves to combat any form of discrimination, and to promoting respect for human rights and individual dignity, without distinction of a person's race, sex, gender identity, religion, nationality, ethnic origin, sexual orientation, disability, pregnancy, age, language, social origin or other status.
Note on Covid-19 vaccination requirements
Selected candidates for certain occupational groups may be subject to inoculation (vaccination) requirements, including against SARS-CoV-2 (Covid-19) in line with the applicable host entity policy
Important Notes /
مقترحات هامة
Following the instructions on

How to apply

will always increase your chances of getting your application looked at.


إتباع تعليمات التقديم المذكورة في كل إعلان ستزيد من فرصة النظر لسيرتك الذاتية من قبل الجهة المعلنة
If you're applying by email, make sure you mention the job title in the

"Subject"

field of your message


تذكر أن تكتب إسم الوظيفة و موقعها في عنوان البريد عندما يكون التقديم عبر الإيميل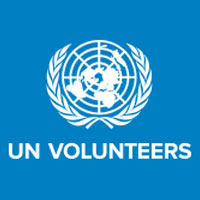 Other jobs from UN VOLUNTEERS