Field Assistant (Nutrition)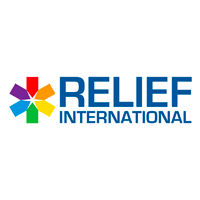 Development
Posted on 12 Sep, 2021
Closing on 20 Sep, 2021
Females are encouraged to apply for this position
Job Description
Position: Field Assistant (Nutrition)
Location: Hajjah – Mustaba District
Reports to: Project Officer (Nutrition)
Travel: Visits to Hajjah office when required.
Reference: HR-21-73
Duration: Till July 14, 2022; Renewable based on fund availability and performance.
Note: Position is open for Yemeni Nationals only.
ABOUT RI:
Relief International is a humanitarian and development non-profit agency that provides emergency relief, rehabilitation, and development assistance to communities worldwide. RI partners with communities in fragile settings to save lives and build resilience, dignity, and long-term well-being. All communities in fragile settings can achieve long-term well-being.
POSITION SUMMARY:
The Field Assistant (Nutrition) is responsible for coordinating and supervision on 4 health facilities in Mustaba district in Hajjah government. The Field Assistant (Nutrition) also will be responsible for scheduling, tracking, health facilities staff and providing reports to Project Officer. The Field Assistant (Nutrition) will represent the organization professionally and positively to enhance and promote the core values and mission of RI, always exercising utmost discretion, diplomacy and tact. Field Assistant (Nutrition) works under direct supervision of Project officers and general supervision of the project officers/Project Coordinator. The position requires a flexible working schedule. Allowing working hours during day and night times if needed.
DUTIES AND RESPONSIBILITIES:
Monitor provision of services in the supported health facilities.
Follow up with the HFs with any needs (drugs, consumables, staffing, operational costs)
Coordinate with relevant district authorities, DHOs, GHOs and community leaders to facilitate implementation of the project activities.
Make sure that projects targets are met by following indicators and activities tracking sheets.
Daily tracking for projects activities implementation progress and ensuring that quality level of implementation meets international standards.
Receive, revise and compile the field projects data regularly including narrative reports, statistical reports, case studies, and success stories before submitting them to the Health and Nutrition Officer in due time.
Identify when technical support is required (sectoral, logistics, finance, reporting, M&E, etc.)
Conduct follow up field visits and collect success stories achieved during the life of the project.
Active participation in outreach activities and follow-up of children who are default from immunization and OTP sits.
Coordinates with GHO, DHO and health facilities managers in the implementation of IYCF services. And nominate IYCF nurses and ensure all IYCF nurses are qualified.
Effectively contribute in coordinate, manage and lead implement all the trainings in program.
Support in establishment of Baby and mother friendly space (IYCF corner) and ensure it is functional at Health facility level.
guide IYCF nurse in health facilities how to Provide appropriate counseling for PLW, care takers of OTP/SFP beneficiaries and mother groups on breast feeding ,complementary feeding and maternal and child nutrition.
Follow-up on the process of stamping drugs delivered by RI (Free paid).
Follow-up on the process of distribution of hygiene kits (NFI kits) for SAM cases and ensure the distribution process go in correct/smooth process
Conduct review from the whole documentations of GRN's and donation letters of Medical equipment, Medical supplies, Medications, wash supplies, furniture, lab solutions, hygiene kits and any items that will delivered to HF.
Follow-up and supervision of health workers regarding sending daily reports and conforming to reliable standards, a clear copy of the daily summary of all services provided records of services for conformity and drug reports that are disbursed to beneficiaries.
Review all registration books for all services supported by RI in health facilities.
Work closely with Information Management Officer to collect information about services and the beneficiaries and consumption report for medications and medical supplies.
Send completion reports on a daily basis to the Information Management Officer after ensuring that they are realistic and conform to reliable standards, (clear copy of daily summary of all services provided, records and reports of medicines disbursed to beneficiaries).
Support regular health and nutrition program evaluations, rapid assessments identifying needs and making practical recommendations onto address them
Participate and contribute to development of the daily, weekly, and monthly plans and reports
Maintain detailed records and up to date paperwork for all duties as per agreed upon formats.
Ensure adherence to the principle and objectives of the project, RI and donors policies.
Participate in initial assessment missions and distribution/site selections as RI representative
Verify that beneficiary targeting methodology has been clearly defined and recorded and is adjusted as situation changes to ensure most vulnerable are reached
Ensure awareness and implementation of appropriate beneficiary/community accountability mechanisms, including responding to Hotline Complaints and community feedback sessions.
Participate in conducting household visits and running community sessions to carryout Post Distribution Monitoring on partner implementation quality and satisfaction, enter data, and prepare findings for PC
Perform any other duties assigned by the line manager.
QUALIFICATIONS AND REQUIREMENTS:
Must have at least Diploma degree in Nursing or related medical field.
One-year experience in the field work with health facilities.
Preferably from the targeted area/district.
Share the humanitarian mission of the organization.
Required nutrition & health certifications
Proven experience in emergency health and nutrition activities, including field experience in nutrition projects
Ability to effectively communicate with a health and nutrition team.
MOTIVATION:
Enjoys a challenge and works hard to achieve objectives.
Able to solve problems independently.
Passionate about serving those in need, no matter the ethnic background.
Self-motivated and Enthusiastic
ADAPTABILITY/FLEXIBILITY:
Willing and able to work under pressure, in challenging situations, with security risks, and to manage personal stress levels
Able to adapt communication strategies for different situations.
Willing to work extra hours when needed.
Collaborate with other RI teams in the other projects (UNFPA, OFDA, WFP, .... etc.) to assist them in implement their activities.
RI VALUES:
We uphold the Humanitarian Principles: humanity, neutrality, impartiality, and independence as well as "Do No Harm." We value:
Integrity
Adaptability
Collaboration
Inclusivity
Sustainability
How to Apply
APPLICATION PROCESS:
Qualified candidates meeting the above Qualifications and requirements are requested to send their CVs in English to: hajjah.vacancies@ri.org
before midnight of September 20, 2021 with the vacancy reference Subject: HR-21-73+ Applicant Full Name.
ملاحــــــــــــــــــظة:
لكي يتم النظر في طلبك يرجى إرسال السيرة الذاتية على العنوان:
hajjah.vacancies@ri.org
مع مراعاة كتابة المرجع وإسم المتقدم في عنوان الإيميل كالآتي (HR-21-73 + إسمك)
RECRUITMENT IS URGENT: Interested candidates are encouraged to apply as soon as possible and not to wait until the closing date.
Females Candidates and qualified candidates from the targeted governorates are strongly encouraged to apply. Only short-listed candidates will be contacted.
Important Notes /
مقترحات هامة
Following the instructions on

How to apply

will always increase your chances of getting your application looked at.


إتباع تعليمات التقديم المذكورة في كل إعلان ستزيد من فرصة النظر لسيرتك الذاتية من قبل الجهة المعلنة
If you're applying by email, make sure you mention the job title in the

"Subject"

field of your message


تذكر أن تكتب إسم الوظيفة و موقعها في عنوان البريد عندما يكون التقديم عبر الإيميل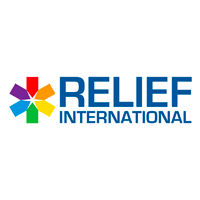 Other jobs from Relief International
Send this job to a friend