TFC Cook
This job has ended. You cannot apply anymore.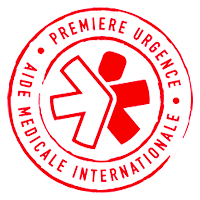 Job Description
Preliminary job information
Job Title: TFC COOK
Country and Base of posting: YEMEN – MOKHA
Reports hierarchically to: TFC LOGISTICS SUPPORT ASSISTANT/ TFC MD TEAM LEADER
Creation / Replacement (incl. name): CREATION
Contract Duration: 6 MONTHS RENEWABLE BASED ON PERFORMANCE AND BUDGET AVAILABILITY.
Announcing Date: 28/07/2022
Announcement Closing Date: 06/08/2022
Work Starting Date: ASAP
General information on the mission
Context
Première Urgence - Aide Médicale Internationale (PU-AMI) is a non-governmental, non-profit, non-political and non-religious international aid organization. Our teams are committed to supporting civilian victims of marginalization and exclusion, or those hit by natural disasters, wars and economic collapses by answering their fundamental needs. Our aim is to provide emergency relief to uprooted people in order to help them recover their dignity and regain self-sufficiency. The association leads in average 190 projects a year in the following sectors of intervention: Food Security, Health, Nutrition, Construction and Rehabilitation of infrastructures, Water, Sanitation, Hygiene and Economic Recovery. PU-AMI is providing assistance to around 5 million people in 20 countries across Africa, Asia, the Middle East, Eastern Europe and France.
Yemen is one of the 30 poorest countries in the world with 54% of the population (2014 est.) living below the poverty line on less than two dollars a day. In parallel, since 2011 and the Yemeni revolution, the State is facing major humanitarian challenges. The transitional process failed to provide sustainable peace in the region. The country is now divided in two, with northern Yemen being under severe stress to provide for its population. In March 2015, a Saudi-led coalition began airstrikes in support of southern based pro-government forces, leading to a very unstable situation and dire humanitarian needs.
The armed conflict has spread rapidly throughout much of Yemen since mid-March 2015, with devastating consequences for civilians. Two years of violence has led one of the world's poorest countries into chaos. Around 70% of the population, or 18.8 million people, now depend on humanitarian aid (OCHA); 2.8 million people are displaced; Dozens of schools and hospitals were the target of attacks; 17 million Yemenis are food insecure and 3 million children and pregnant or lactating women are acutely malnourished. The lack of access to safe drinking water and sanitation also affects 14 million people. 14.8 million people have no access to health care. A generation of Yemeni children is at risk, as nearly 2 million children do not have access to education because of conflict, poverty and discrimination. Yemen has turned into the number one humanitarian crisis in absolute numbers of people in need.
PU-AMI's history in the country and intervention strategy
PU-AMI has been present in Yemen since 2007. From 2007 to 2011, PU-AMI supported the primary health system in Hodeidah Governorate. After a one-year stand-by in 2011 due to security reasons, the mission re-started in July 2012 with a nutrition project focusing both on emergency response and a longer term community-based approach in Hodeidah and extended its activity in Raymah Governorate.
In 2017, PU-AMI continues to concentrate its intervention in 6 districts of Hodeida and 3 districts of Raymah. The number of IDPs in those two Governorates is very large and weight consequently on a population already living in extreme precariousness. The core field of intervention for PU-AMI in these Governorates is an integrated approach on nutrition including community-based activities (OTP/SFP and community mobilization as a strong component of the program, within health facilities, but also within an outreached approach and mobile clinics).
In Hodeidah governorate, PU-AMI works to contribute to reduce the impact and severity of nutritional challenges and to improve health status of most vulnerable populations, through supplementary nutrition integrated response based upon health, hygiene and nutrition education and capacity building (Mobile Health Clinic, support to Health facilities, General Food Distributions, etc.).
In Raymah governorate, PU-AMI is responding to the ongoing nutrition crisis through the same activities as in Hodeidah (primary health care and management of acute malnutrition for children U5 and pregnant and lactating women), as well as running a Stabilization Centre for severely malnourished children with medical complications.
As part of this integrated approach in those two governorates, PU-AMI also implements food security and livelihoods activities, mostly consisting on general food distribution and some Food For Training activities (started in 01/2017). In addition, water, hygiene and sanitation will also be part of PUI intervention in the focused area, with WASH being prioritized in the rehabilitation of health facilities to manage more effectively nutrition activities.
In May 2017, PU-AMI started being a part of the Emergency Cholera Response in Hodeida and Raymah through the set up or Oral Rehydration Points and support of one Cholera Treatment Centre in Raymah.
PU-AMI will also position itself in influencing positions, through effective participation to clusters and sub-clusters (nutrition; food security and livelihoods; WASH) and working closely with relevant government departments (MOPIC; MoPHP).The mission will explore opportunities for geographical expansion through developing and clarifying expansion criteria beyond the current Governorates and District.
Overall objective:
To cook three balanced meals (breakfast, lunch, and dinner) according to the numbers of caretakers in the TFC and approved by TFC Logistics Support and TFC MD TL.
Tasks and Responsibilities
1. To prepare meals for the caretakers of children admitted into the TFC.
2. To follow-up on the quantities of food, consumables and equipment purchased and remaining, and anticipate future purchases to avoid shortages at all time.
3. To keep the kitchen neat and clean.
4. To participate in the sensitization sessions on nutrition provided to the caretakers by the sensitizer (food diet, food preparation, transformation, conservation etc.)
Specific Goals and Related Activities
1. Cooking
To inquire daily from TFC Logistics Support and TFC medical doctor / nurse team leader the precise numbers of meals to be cooked for the day.
To cook the necessary balanced meals for the caretakers, and serve them in a timely manner.
2. Shopping and stock
To order necessary items to TFC Logistics Support and TFC medical doctor team leader on weekly basis.
To keep always available stock of food consumables like rice, sugar, oil, flour, etc.
3. Hygiene and cleaning
To clean the kitchen (including the gas stove) at the end of each working day.
To clean all the dishes and keep clean dishes in the cabinet.
To always prepare food and cook with clean hands and in the best hygiene conditions (appropriate clothes for cooking, washing the vegetables and fruits etc.)
4. Miscellaneous
Participate in the nutrition education and IYCF cooking sessions provided to the caretakers by the health educator and adapt the cooking to these sessions.
To provide help to the cleaner if necessary.
Report the number of meals provided every day and the quantities used/remaining.
In General, the Cook has to remain flexible and to perform other duties as required for the good running of the TFC activities.
Team Management
Direct management: GHO Cook Assistant
Indirect management: None
Directly Reports to: TFC Logistics Support Assistant
Indirectly Reports to: TFC Medical Doctor Team Leader
Required Profile

Required knowledge and skills

required

desirable

training

Course on nutritious cooking

professional experience

Previous experience in professional cooking

knowledge and skills

Cooking for large groups

Follow-up of the food quantities remaining

languages

Arabic, both oral and written
Required Personal Characteristics (fitting into the team, suitability for the job and assignment)
Ability to work independently and with a sense of initiative and responsibility
Stress tolerance
Caring and accountable
Ability to work at any time even on the weekend if required and upon request to comes to SC for emergency work.
Integrity and rigor
Reliable and punctual
Flexible and committed
How to Apply
How to apply has been removed becuase this job has ended. If this is a special case, please contact us and we will help.
Important Notes /
مقترحات هامة
Following the instructions on

How to apply

will always increase your chances of getting your application looked at.


إتباع تعليمات التقديم المذكورة في كل إعلان ستزيد من فرصة النظر لسيرتك الذاتية من قبل الجهة المعلنة
If you're applying by email, make sure you mention the job title in the

"Subject"

field of your message


تذكر أن تكتب إسم الوظيفة و موقعها في عنوان البريد عندما يكون التقديم عبر الإيميل