Monitoring Assistant
This job has ended. You cannot apply anymore.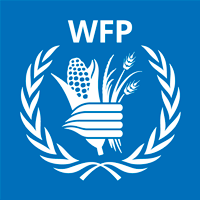 Job Description
WFP seeks candidates of the highest integrity and professionalism who share our humanitarian principles.
Selection of staff is made on a competitive basis, and WFP is committed to the principle of equal employment opportunity and promotes gender parity as well as encourages qualified candidates with disabilities to apply
ABOUT WFP
The United Nations World Food Programme (WFP) is the 2020 Nobel Peace Prize Laureate. We are the world's largest humanitarian organization, saving lives in emergencies and using food assistance to build a pathway to peace and stability for populations impacted by conflict, disasters and climate change.
WFP's emergency response in Yemen is the agency's largest anywhere in the world, and is the largest sustained emergency operation in history, providing lifesaving monthly food assistance to 10.5 million people most in need. WFP also provides nutrition support to 1.7 million children and mothers, and delivers school meals to 850,000 children each day.
GENERAL INFORMATION
Title of Post: Monitoring Assistant
Grade: SC4
Supervisor: Programme Policy Officer (RAM)
Unit: Programme/ M&E
Division/Country Office: Yemen CO
Duty Station: Al Mukalla
Duration of Contract: 12 months
BACKGROUND AND PURPOSE OF THE ASSIGNMENT
WFP Filed Office in Mukalla covers operations in the four governorates in the eastern part of Yemen namely Al Maharah, Socotra, Hadhramaut, and Shabwah. Mukalla FO currently implements a wide range of Life saving and life changing activities such as GFD, CBT, School Feeding, FFA, nutrition, with a strong focus on food assistance to the IDPs. WFP is also in a process of retargeting that will have a significant impact in how it operates in this part of Yemen, specifically moving from non-conditional to conditional assistance whenever possible and with an aim at self-reliance of our beneficiaries
The Field Monitoring Assistant (FMA) will be under the direct supervision of the Programme Policy Officer (RAM). She/he will mainly be responsible to conduct onsite and remote monitoring of all programme activities implemented in the four governorates under Mukalla FO's responsibility to support the quality and relevance of WFP programmes
KEY ACCOUNTABILITIES (not all-inclusive)
1. Conduct field monitoring missions to various project activities implemented in Mukalla Field Office including the monitoring of beneficairy registration and project selection process at the community level; use MoDA for activity monitoring and prepare field mission reports to document programme implementation;
2. Verify the planned movements and distribution of cash and in-in kind assistance delivery to the targeted beneficiaries under WFP's CBT, GFD, FFA, School-Feeding, and nutrition interventions; reporting issues or discrepancies to the supervisor for timely resolution of problems and to ensure that the quantity distributed, and the quality of the operation is in line with WFP standards including the following of COVID19-related protocols;
3. Participate in food security assessments, disaster impact assessments and other regular assessments as and when necessary; collect VAM related data to measure household level food security during crisis;
4. Maintain information records and monitoring plan documentation, such as records of commodity movements and programme checklists, in order to assist in the effective delivery and distribution of food items and or non-food items;
5. Collate assistance programme(s) data in accordance with clear direction, in order to support programme reviews and informative decision-making;
6. Liaise with cooperating partners and internal counterparts to gather feedback and comments to support programme reviews and improve services;
7. Receive and collate comments and feedback from cooperating partners, and beneficiaries, to support identifying programmatic issues with a view to fostering efficient operations;
8. Assist in developing and strengthening monitoring inspection and evaluation procedures;
9. Provide guidance for cooperating partners on WFP's operational practices, monitoring tools and methods in order to support them to complete self-monitoring tasks and to contribute to the visibility of WFP in the coverage areas;
10. Conduct remote monitoring using MoDA for all activities implemented in the areas under Mukalla FO as and when necessary;
11. Contribute M&E/field monitoring perspectives to the regular and ad-hoc meetings and discussions as well as in SitReps and other documents as requested;
12. Liaise with the CPs and the WFP Aden AO to track and resolve TPM and HDR cases.
13. Keep track of HTS and SCOPE platforms in a regular basis to ensure timely dispatch, delivery, and distribution of cash and in-kind assistance delivery;
14. Work closely with the supply chain focal person in the FO to monitor CP's warehouses;
15. Provide daily distribution reports for GFD, CBT, nutrition, and FFA in close coordination with the CPs during the distribution period;
16. Provide support in the implementation of emergency responses.
17. Provide necessary support to the FO in tracking IDP movements.
18. Perform any other tasks as required.
STANDARD MINIMUM QUALIFICATIONS
Education: Completion of secondary school education.
Experience: Four years of work experience in monitoring and data management, preferably in humanitarian assistance.
Languages: Fluency (level C) in English AND Arabic languages.
DESIRED EXPERIENCES FOR ENTRY INTO THE ROLE
Has previous experience in monitoring cash and in-kind assistance deliveries including nutrition commodities.
Has extensive knowledge and experience of field level data collection.
Is familiar using digital platforms used for tracking the delivery of cash and in-kind assistance e.g. HTS and SCOPE.
Has experience of conducting food, nutrition, and emergency assessments at the field level.
Knowledge of the region would be a plus.
FUNCTIONAL CAPABILITIES
| | |
| --- | --- |
| Capability Name | Description of the behaviour expected for the proficiency level |
| Tendering and Contracting | Displays basic understanding of processes to support the contracting/tendering implementation at WFP by collecting necessary information. |
| Vendor Management | Leverages basic understanding of business needs to define vendor requirements and selection criteria. |
| Commodity and Product/Service Intelligence | Appropriately handles products/services based on an understanding of sources, technologies, properties, and public procurement principles/practices. |
| Systems & Reporting | Utilizes basic understanding of data sources, procurement systems, Corporate Operating System and processes to execute daily tasks. |
| Ethics and Compliance | Maintains accurate records of activities in line with compliance standards to increase ease of response to basic audit queries. |
TERMS AND CONDITIONS
WFP is an equal opportunity employer.
WFP does not charge a fee at any stage of the recruitment process.
The applicant should be a Yemeni national or having work/residency permit.
Only candidates who are short-listed will be contacted.
Applications must be submitted online with:
Use English language only.
Indicate all your job TOR.
Indicate clear years of experience with each job (month/year)
WFP FT staff who are still under probation period are not eligible to apply.
WFP staff on FT contracts must have completed one year in the current position to be eligible to apply for another FT position.
By submitting your application, you have read the Terms of Reference for this position and agree that any false, wrong or incomplete information might lead to your disqualification in this recruitment process. (NB: Successful candidates vetted as viable candidates through the application process will be retained on internal roster for a two-year period and may be given further consideration for future similar specific position advertised in the duty station.)
DEADLINE FOR APPLICATIONS: 27th Nov 2022
WFP never uses external recruitment agencies and recruitment is always is free of charge. WFP seeks candidates of the highest integrity and professionalism who share our humanitarian principles. The selection of staff are made on a competitive basis and we are committed to promoting diversity and gender balance. Only applicants whose profiles meet the advertised job requirements will be considered and only within the announced deadline.

لا يقوم برنامج الأغذية العالمي بالاستعانة ابداً بأشخاص او بوكالات خارجية في التوظيف، علماً بان عملية التوظيف دائماً مجانية. يبحث برنامج الأغذية العالمي عن مرشحين من أعلى درجات النزاهة والكفاءة المهنية والذين يتقاسمون مبادئنا الإنسانية.
يتم اختيار الموظفين على أساس تنافسي ونحن ملتزمون بتعزيز التنوع والتوازن بين الجنسين. سيتم النظر فقط للمتقدمين الذين تفي ملفاتهم الشخصية بمتطلبات الوظيفة المعلن عنها، وفقط خلال الموعد النهائي المعلن
Qualified female applicants are especially encouraged to apply
WFP has zero tolerance for discrimination and does not discriminate on the basis of HIV/AIDS status.
No appointment under any kind of contract will be offered to members of the UN Advisory Committee on Administrative and Budgetary Questions (ACABQ), International Civil Service Commission (ICSC), FAO Finance Committee, WFP External Auditor, WFP Audit Committee, Joint Inspection Unit (JIU) and other similar bodies within the United Nations system with oversight responsibilities over WFP, both during their service and within three years of ceasing that service.
How to Apply
How to apply has been removed becuase this job has ended. If this is a special case, please contact us and we will help.
Important Notes /
مقترحات هامة
Following the instructions on

How to apply

will always increase your chances of getting your application looked at.


إتباع تعليمات التقديم المذكورة في كل إعلان ستزيد من فرصة النظر لسيرتك الذاتية من قبل الجهة المعلنة
If you're applying by email, make sure you mention the job title in the

"Subject"

field of your message


تذكر أن تكتب إسم الوظيفة و موقعها في عنوان البريد عندما يكون التقديم عبر الإيميل