Project Manager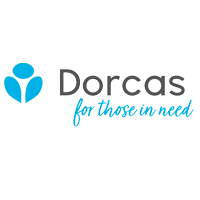 Development
Posted on 22 Nov, 2022
Closing on 06 Dec, 2022
Job Description
Job Title: Project Manager
Location: Aldhalee Governorate
Reporting to: Programme Manager
Contract Type: Fixed Contract
Contract Duration: 1 year.
BACKGROUND
Dorcas Aid International is a global, humanitarian, non-profit organization that works with people affected by poverty, exclusion, or crisis in three regions around the world: the Middle East, Africa, and Eastern Europe. In all the three regions, we are locally present and work together with our partners to implement programmes designed to support people before, during and after crisis.
Dorcas Aid International Yemen was successfully registered as an NGO in the South of Yemen in 2021, with an office located in Aden. Currently Dorcas is implementing projects in the FSL/Cash, Wash and Health mainly in Aden, Aldhalee and Taiz Governorates
JOB SUMMARY
The Project Manager, under operational and technical guidance of the Programme Manager, is responsible for ensuring proper implementation of Dorcas'Aldhalee Track Record Building project. The Project Manager oversees field operations and ensures effective and timely completion of activities, delivery of quality outputs and achievement of outcomes with maximum impact for beneficiaries. The purpose of the Project Manager position is to assist in implementing and monitoring of a Track Record Building project in Aldhalee Governorate, Alzariq district, Oubab and Aldarb villages and any other tasks as assigned. He/she is in charge of supervising the operational teams allocated to his/her program. He/she guarantees the proper execution and the quality of the implemented project and, if applicable, suggests adjustments or developments to ensure its relevance.
ESSENTIAL DUTIES & RESPNSIBILITIES
List of main tasks:
Reporting/communication / representation
Represent Dorcas Aid International at local level stakeholders and participate in meetings called by local representative and/or other partners operating in the area.
Lead on stakeholder sensitization and maintain good working relationship with all stakeholders in the respective geographic areas.
Ensure adequate and safe records of all project deliveries (vouchers, in-kind etc.) including but not be limited to beneficiary database, receipt, storage, dispatch and distributions.
Prepare and develop status reports as required by the Programme Manager.
Ensure proper filing of documents.
Liaise and collaborate with relevant local authorities and other key stakeholders at the governorate and district level.
Ensure that all reports are delivered on time and in the correct format.
In collaboration with the program manager, prepare the administrative documents (MOU, handover, etc.) to be jointly signed with government authorities, communities, or partners.
Consolidate weekly and monthly activity progress reports and participate in drafting of donor reports.
Project relevance, quality and design
To plan and budget for project activities (annually, quarterly, and monthly).
To ensure implementation of project activities according to project work plans.
Promote and share ideas for technical improvement.
Ensure capacity building of project staffs under his/her supervision.
Develop timely and detailed monthly implementation plans for project activities in close coordination with the Programme manager and support departments.
Follow up daily with the support department (finance, logistics, HR and administration) to guarantee the smooth running of project activities that include movement planning, internal request, payments, HR, etc.
In charge of the day-to-day guidance of the project field staff making sure that projects implementation is in line with Dorcas Aid International technical guidelines, donor regulations and are done on time with quality.
Update project documents such as the log frame, procurement plan, budget and workplan as scheduled.
Evaluate the relevance of the activities carried out, as well as the effectiveness of the interventions and their appropriateness with respect to contextual developments and the populations' needs.
Ensure that the programs under his/her supervision achieve the required results.
Implementation and operational monitoring
Use project management, monitoring and evaluation tools for Dorcas Aid International particularly for planning of project monitoring and evaluation.
Set up a beneficiary response mechanism in the project sites.
Ensure that all beneficiary complains are responded on timely.
Suggest any adjustments to be made to the project activities depending on context and indicator developments.
Work with the Programme Manager and prepare financial cash requests, procurement requests and BVA.
Support, facilitate or undertake communication and liaison activities to actively consult and involve beneficiaries, key informants, actors, partners and stakeholders in all stages of project design and implementation.
Capitalization
Write procurement and handover reports before the end of his/her contract and send it to the appropriate persons at the office.
Use the capitalization tools proposed by Dorcas Aid International.
Personnel management
Induct new staff working on the project.
Participate in validating the hiring of national technical staff for activities.
Set up technical training depending on project operational needs and identified training requirements.
Manage and support the team under his/her responsibility.
Evaluate and assess the performance of colleagues under his/her direct supervision.
Define the prerequisites for opened project positions together with the administrative department; adapt existing job descriptions if required.
QUALIFICATIONS
MSc/BSc in Agriculture or any other relevant qualification with 2 years of field experience.,
Experience in food security, agriculture, and livelihoods, including early recovery and economic transition with NEXUS approach.
Experience in assessment, program design and evaluation and technical training and support.
An up-to date understanding of food security, emergency response, early recovery, food security and livelihoods concepts.
Familiarity with design and programming processes of different donors.
Proficient analytical skills that demonstrate an understanding of the current concepts, priorities, and issues in program monitoring, data collection and evaluation.
Skills in technical proposal writing, designing, and implementing food security programs
Ability to exhibit tact, diplomacy, and resourcefulness in dealing with high level officials from local authorities, other stakeholders and domestic government officials and partners.
Must have excellent English and Arabic, written and oral communication skills and the ability to work collaboratively with other departments within Dorcas Aid International, non-governmental organizations, and the private sector.
Actively promote Dorcas Code of conduct standards including child safeguarding policy within Dorcas Aid International and amongst beneficiaries served by Dorcas Aid International.
Accountability is required to develop and achieve activities.
How to Apply
Please send your application (CV and letter of motivation) by email to office@yemen.dorcas.org under the subject title: "Project Manager" by 05 December 2022. Dorcas Aid International is proud to provide equal employment opportunities to all employees and qualified applicants without regard to race, colour, religion, gender, age or disability.
Important Notes /
مقترحات هامة
Following the instructions on

How to apply

will always increase your chances of getting your application looked at.


إتباع تعليمات التقديم المذكورة في كل إعلان ستزيد من فرصة النظر لسيرتك الذاتية من قبل الجهة المعلنة
If you're applying by email, make sure you mention the job title in the

"Subject"

field of your message


تذكر أن تكتب إسم الوظيفة و موقعها في عنوان البريد عندما يكون التقديم عبر الإيميل