Job Description
Government Liaison Officer
FSC #: SUIHAY/2021
Length of Time: Until 31st January 2022 (with possible extension)
Location: Aden, Yemen
Number of positions: 1
ORGANIZATIONAL OVERVIEW
FHI 360 is a nonprofit human development organization dedicated to improving lives in lasting ways by advancing integrated, locally driven solutions. Our staff includes experts in health, education, nutrition, environment, economic development, civil society, gender equality, youth, research, technology, communication and social marketing — creating a unique mix of capabilities to address today's interrelated development and humanitarian challenge in more than 70 countries.
FHI 360 has been responding to the humanitarian crisis in southern Yemen and along the Western Coast since 2018. Through an integrated health, nutrition, and WASH program, FHI 360 works in Aden, Taiz, and Hudaydah governorates. FHI 360 supports static and mobile health facilities, including rehabilitation, technical support and staff training, and provision of supplies. FHI 360 also works at the community level through Community Health Volunteer and water rehabilitation components to reach additional populations. Furthermore, since January 2020, FHI 360 has served as the NGO co-lead for the Aden Sub-Health Cluster. With a country office in Aden and a field office in Al Mokha, FHI 360 has a staff of over 40 national and expatriate staff.
POSITION OVERVIEW
The Government Liaison Officer will facilitate a close and productive working relationship between FHI 360 and various government ministries. Principal duties will include official registration/renewal of FHI 360's registration/Principle Agreement in Yemen, oversee the management and successful approval of any sub-agreements with MoPIC, MoPHP or other line ministries, and submission of documentation to ensure full compliance with Yemen law as well as donor rules and regulations. The Government Liaison will also prepare and facilitate all visa applications for expatriate staff and visitors to the FHI 360 mission in Yemen.
KEY RESPONSIBILITIES AND DELIVERABLES
Represent FHI 360 towards government entities and other key stakeholders and maintain effective relationships with them.
Ensure the FHI 360 Principle Agreement/renewals are submitted and approved on time and in compliance with FHI 360 Business Services requirements.
Coordinate with the Program Department and the Response Coordinator in the preparation and review of project sub-agreements; ensure submission to MoPIC and the applicable line ministries.
Follow-up with progress on sub-agreement(s) and liaise with relevant internal departments to ensure they are processed in timely manner and that all documentation requirements are met.
Prepare, finalize and submit necessary documents for international visas, residency permits, and work permits for international staff.
Maintain an up-to-date tracker on visa application, residency, work permit status for all international staff and ensure renewals are submitted on time.
Regularly meet local authorities' focal points to maintain effective organizational communication.
Maintain up to date contact lists of relevant stakeholders and communication.
Research and share with management information about new announcements coming from government ministries or offices that are relevant to INGOs.
In consultation with management, prepare and issue correspondence to government offices as necessary. Respond to any official correspondence or requests for information in a timely manner.
Draft, submit, follow up and record physical and electronic achieve all communication with government authorities, including but not limited to: program (agreement signing) authorization request, mission requests, meeting and workshops, reporting permit (work, field visit and work plan).
Prepare periodic program reports for government ministries and ensure that the required government reports (are submitted in timely manner to relevant government authorities.
Ensure that updates are submitted regularly through OCHA humanitarian tracking mechanisms for sub-agreements, visas, movement permissions, etc. including on online platforms.
Coordinate with other INGO's to analyze and document best practices for engaging with local authorities and obtaining program/ project approval.
Capture and share lessons learned for ensuring adequate collaboration with different level of local authorities and its official bodies in the target area.
Provide coordination and required support for meeting or events with relevant government offices.
Support on obtaining movement and permit permissions (e.g. deconfliction) for implementation in the targeted areas with the relevant stakeholders and government authorities.
Support on day-to-day liaison activities with government offices at field level, as may be necessary.
Other duties as assigned.
APPLIED KNOWLEDGE & SKILLS:
Advanced knowledge of government ministry rules and regulations, as applicable to INGOs.
Working knowledge of Ministry of Health structures and rules for INGO health projects.
Critical thinking and strong analytical and problem-solving skills.
Effective/persuasive oral communication skills.
Initiative/creativity and flexibility
Ability to build strong relationships with external agencies including governmental and international agencies.
Clear communication and reporting skills, in English and Arabic (both oral and written)
Ability to work independently and to be proactive.
Ability to work off hours and move around frequently to ensure completion of tasks.
DESIRED QUALIFICATIONS
Degree in political science, international relations, or related fields
At least 3-5 years in government affairs, liaison role, human resources and/or operations.
Experience of working with international organizations, multi-cultural teams, prior experience in a non-governmental organization (NGO) preferred.
Fluency in Arabic and English
Use of computer software (Word, Excel, Power point, Outlook)
How to Apply
Please provide the following items with your submission:
• Cover letter/Letter of Interest
• Current CV
SUBMIT DOCUMENTATION to (only electronic submissions and no phone calls, please): yemenrecruit@fhi360.org by 23 September 2021 with the subject line: "Application for Government Liaison Officer."
Important Notes /
مقترحات هامة
Following the instructions on

How to apply

will always increase your chances of getting your application looked at.


إتباع تعليمات التقديم المذكورة في كل إعلان ستزيد من فرصة النظر لسيرتك الذاتية من قبل الجهة المعلنة
If you're applying by email, make sure you mention the job title in the

"Subject"

field of your message


تذكر أن تكتب إسم الوظيفة و موقعها في عنوان البريد عندما يكون التقديم عبر الإيميل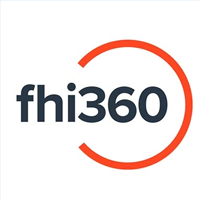 Other jobs from FHI360
Send this job to a friend