Consultant for Food Labour Market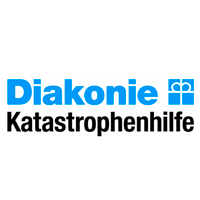 Update
The deadline has been extended till 30 June 2021
Job Description
Food, labour market and self-help groups assessment
Location: Al Mukha district (Taiz governorate) and Al Khawkhah and At Tuhayta districts (Al Hodeidah governorate) of Yemen
Duration: up to 20 days
Project title:
Increasing Resilience through Innovative and Sustainable Improvement of Food Security and Livelihoods for Returnees, IDPs, Migrants and Host Communities in the Western Coastal areas of Yemen
Project goal:
Existing livelihood strategies are enhanced and more sustainable through the successful introduction of locally adapted innovative products and processes, increasing community resilience and food security
Targeted Area and beneficiaries
The targeted geographic areas for this project are Al Mukha district in Taiz governorate and Al Khawkhah and At Tuhayta districts in and Hodeidah governorates of Yemen in Red Sea coastal area.
Outputs specific to this ToR:
(1) cash-for-training rates established, including seasonal variation and sectoral comparisons
(2) The most feasible and acceptable financial transfer mechanisms, timing and duration of the transfer identified and defined
(3) Existing active women-groups and/or women-led association identified with detailed description on their numbers and nature
(4) dried food or produce (including supply chain, seasonality of fresh produce, market prices, supply, demand, vendors, etc) established
(5) The type and number of produces (with growing market demand and production potential) selected for household and communal drying
Back ground
Diakonie Katastrophenhilfe is part of the Evangelisches Werk für Diakonie und Entwicklung e. V., the Social Service Agency of the German Protestant Church one of the biggest welfare institutions in Germany, with it headquarter in Berlin. DKH Yemen has been implementing couple of projects in Yemen, since 2019. Diakonie Katastrophenhilfe (DKH) seeks to enhance the exiting livelihoods for returnees, IDPs, migrants and host communities in the western coastal areas of Yemen through innovative and sustainable improvement of food security and livelihoods. The three years project, running from 1st January 2021 to 31st December 2023, is funded by the Federal Ministry for Economic Cooperation and Development (BMZ). This project is designed with two major interventions to address the needs of the coastal communities by improving the resilience and food security of the targeted households. The two major interventions are the introduction of fish farming (Hatchery, fish feed processing facility and cage farming) and energy saving cooking solutions (solar stoves, fuel-efficient stoves and heat retention bags) and solar dryers. DKH in in partnership with two national partners Abs Development Organization for Woman and Child (ADO) and Nahda Makers Organization (NMO) has started implementing the project from 1st January 2021 in Al Mukha district of Taiz Governorate and Al Khawkhah and At Tuhayta districts of Hodeidah governorates.
The targeted community of the project area are confronted by multitude of interconnected and cyclical problems driven by conflict, disease, economic collapse and poor or public institutions and services. The Western Coastal Areas, with a focus on the stretch from Al Mukha to At Tuhayta (South of Hodeidah) are among the districts with the most severe needs across multiple sectors . The key problem this project seeks to address is the targeted communities' food security and most importantly their economic vulnerability through the successful introduction of locally-adapted innovative products and processes, increasing community resilience and food security.
The specific objectives of the project therefore are: i) to improve the food security and ii) to strengthen the resilience of the targeted community through the enhancement of their existing livelihood Strategies.
Facilitating access to safe and sustainable livelihood opportunities for the targeted populations, including self and wage employment or supporting self-help groups or micro and small enterprise (MSE) development, provides multiple benefits: a) it is key to building the resilience of the targeted households and reducing their dependency on international assistance; b) increasing their self-reliance helps to build a sense of dignity and empowerment and a degree of normalcy, particularly for IDPs, migrants and returnees who perhaps have experienced high levels of trauma; c)income-generating activities can also build or enhance the skills and assets that will be required to expand their income sources;
In order to achieve this objective, the project will conduct two different intervention:
i) Fish farming (hatchery establishment, fish feed processing plant and open sea cage farming)
ii) Energy efficient cooking solutions (energy efficient cooking stoves, Solar stoves, energy retaining bags) and solar dryers
iii) strengthening knowledge and dialogue; networking and coordination; as well as research and advocacy.
The combined effect of these intervention strategies will lead to the two expected results of this project:
1. Coastal communities are more resilient through the enhancement of existing Livelihood Strategies
2. Coastal Communities are more Food Secure
Objectives
The objective of this terms of reference (TOR) is to identify and select a national consultant who can conduct
1. Labour market assessment to i) confirm the appropriateness of the cash modality and related transfer amounts ii) identify the most feasible and acceptable financial transfer mechanisms timing and duration of the transfer
2. an assessment of existing, if any, active women-groups and/or women-led association and/or potential to establish couple of self-help groups
3. an assessment on the type and volume of dried food or produce, the demand and supply and the actors in the chain (including supply chain, seasonality of fresh produce, market prices, supply, demand, vendors, etc)
Scope of Work
i. Find out the most common livelihood groups or sectors in the targeted area which will help the consultant to determine seasons if there is fluctuation on labour demand and supply and the related wage, including skilled and unskilled labour
ii. Identify the most common food commodities produced or available in the market that needs or goes through value addition (drying), the prices difference for the same commodity before and after drying, who are the actors involved in the value addition of the commodities
iii. What are the most common self-help groups in the targeted areas both for men and women, are there any form of cooperatives, associations. What is their objective, how and why they/it started, how long will the group last, why and why not?
iv. Identify an entry point or alternative to start the establishment of women self-help groups, including the step-by-step approaches
Methodology
The consultant/consulting firm is expected to come up with the best approaches and use appropriate tools for undertaking this Food, labour market and self-help groups assessment. However, the following guiding principles should be taken into consideration:
i. Desk review of secondary data including project documents, other related assessments conducted by other organizations/agencies in the targeted areas
ii. Interviews with public and private sector employers in the different sectors (such as agriculture, construction, fishing, etc) and their seasonality
iii. Conduct focus group discussions (FGD) with employees who work in the different sectors checking the daily wage and seasonality for each sector and location
iv. Produce report including data analysis, findings and recommendations for further programming and areas of research.
Deliverables
(1) Inception report with
Matrix of secondary data sources
Methodology and work plan including data collection tools and guidelines
(2) Production of draft report to be reviewed by DKH and Partners
(3) Validation Workshop where the consultant will share the report a week before the actual workshop for review and DKH and partners take lead on organizing the actual workshop and invitation of stakeholders
(4) Final Report with
very clear and detailed explanation of each the outputs indicated in the '' Outputs specific to this ToR'' section
data set for quantitative and qualitative data collected
(5) The following is the proposed structure for the report
Title page, table of contents, executive summary in English and Arabic, list of acronyms, description of the program, description of the research tools and methodologies, details of the findings as indicated in Outputs specific to this ToR from number one to five, recommendations for program consideration or improvement; bibliography.
The following table outlines the major deliverable or activities/steps of the assignment. The distribution of the assessment for each activities or steps is 'indicative' and remains flexible for negotiation, if needed. (Please see the attached)
Institutional and logistics Arrangements
The Consultant will work under the direct supervision of DKH Cash and Voucher Assistance Coordinator with close assistance from NMO and ADO MEAL Managers at the districts in coordination with NMO project manager, particularly with regard to vehicle and other logistics arrangement and data collection, key stakeholders and partners engagement, i.e., facilitating consultative meetings, FGD and KII.
Delivery and Payment Schedule
Deliverables will be the basis for the payment schedule. All reports will be submitted in draft (for comments) and then final. Deliverables shall be submitted in electronic format (MS Word, and Pdf versions) to DKH and Partners through.
1. 30% after signing the Contract
2. 30% after submitting the draft reports indicated under deliverables including the comprehensive draft report, and data sets
3. 40% after submitting the final report and documents
6. Qualifications/Work Experience:
The research can be led by one consultant or a team that must however meet the criteria set below:
• Advanced degree in sociology, economics and/or development studies
• Strong background in market assessment and analysis for humanitarian and development programming
• Previous experience in assessment studies, presenting letter of appreciation an advantage
• Proven experience in qualitative and quantitative data collection methods
• Strong analytical and writing skills
• Good coordination and organization skills
• Fluency in English and fluency in Arabic
• Good organizational skills, the ability to pay close attention to detail and capable of reporting in a timely manner.
• Ability to analyse information, evaluate options and to think and plan strategically.
• Ability to present complex information in a concise and convincing manner, and to use innovative forms of communication.
• A consultant with good experience of gender assessment tools and methodologies
• capacity and willingness to be flexible and accommodating in difficult working
DKH invites national independent consultants as well as consulting firms to submit their qualified technical and financial offer.
How to Apply
All interested parties that seek to submit an offer for this TOR must write to tender.yem@diakonie-katastrophenhilfe.org and submit:

1. Technical proposal, including:
The consultant profile, CVs of consultant and their roles
Number of days of field work and office work per team member
2. Financial proposal, with detailed breakdown including:
Daily fees per staff member and number of days each (in USD) inclusive of accommodation and perdiem
Additional Cost if any
Manner of Submission: Proposals shall be submitted in electronic format (MS Word, and Pdf versions)
Deadline for Submission: 30 June 2021 @ 17:00 pm Yemen time
As this call for consultancy is a readvertisement the selection process may start earlier than the closing date. If you have any question on the application process or need clarification you can reach out to samuel.zewdu@diakonie-katastrophenhilfe.org
Important Notes /
مقترحات هامة
Following the instructions on

How to apply

will always increase your chances of getting your application looked at.


إتباع تعليمات التقديم المذكورة في كل إعلان ستزيد من فرصة النظر لسيرتك الذاتية من قبل الجهة المعلنة
If you're applying by email, make sure you mention the job title in the

"Subject"

field of your message


تذكر أن تكتب إسم الوظيفة و موقعها في عنوان البريد عندما يكون التقديم عبر الإيميل
Send this job to a friend