Logistics Assistant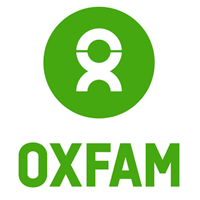 Logistics
Posted on 13 Sep, 2021
Closing on 27 Sep, 2021
Job Description
ABOUT OXFAM
Oxfam is a global community who believe poverty isn't inevitable. It's an injustice that can be overcome. We are shop volunteers, women's right activists, marathon runners, aid workers, coffee farmers, street fundraisers, goat herders, policy experts, campaigners, water engineers and more.
And we won't stop until everyone can live life without poverty for good.
Oxfam GB is a member of the international confederation Oxfam.

OUR TEAM
To ensure that Oxfam meets its business objectives and ensures that systems and procedures are in place, in accordance with local laws, to provide the required support to the country programme

JOB PURPOSE
This position will be responsible for daily maintaining and implementation of logistics operations in Oxfam's Turba office in accordance with the set policies and procedures.
CORE DETAILS
Location: Al Turbah Office
Salary: Competitive
Internal Grade: E1
Division: Logistics-Business Support
Job Family: Business Support/Admin
Contract type: Fixed Term
Hours of work: 40 hours per week. This is a full-time role; however, Oxfam offers various flexible arrangements which candidates can discuss with the Recruiting Manager at interview stage
This role reports to: Logistics officer Al Turbah
Staff reporting to this post: Drivers – Rented Drivers
Annual budget for the post: Not applicable
Key relationships/interactions: All Logistics staff of field offices, Logistic Manager Aden, Programme Manager, Country Logistics Manager, Business Support Manager, and Programme Staff
Screening checks: All successful candidates will be screened through Refinitiv World-Check One to comply with counter terrorism and financial sanctions regulations.
References: Should you be successful and not already employed by Oxfam GB, we will require minimum of two references covering five years of employment history.
DBS checks (for roles based in the UK): Not Applicable
It is a requirement in the UK for a new DBS check at enhanced level for every new member of staff who works directly with, or has regular contact with, children or vulnerable adults in the UK (consistent with DBS guidance and relevant law).
DIMENSIONS:
Maintain and manage the development of improvements to the department's services, procedures and systems
Draws from a variety of information sources to inform individual and group decisions.
Solving problems of a varied nature and resolving day-to-day problems without upward referral

KEY RESPONSIBILITIES

Procurement Support and Assistance– 25%
• Assists in maintaining an efficient Request Orders tracking system.
• To keep records of and maintain contacts with suppliers and local repair/maintenance shops, and to conduct price comparisons among them, in order to get the best deals.
• Assists in ensuring procurement activities in Oxfam are carried out in accordance with the Logistics, Purchasing and Supply Procedures Manual and in accordance with local laws.
• Maintains a database of suppliers, equipment and specifications and to share this information with the Logistics and Programme staff.
• Prepares payment requests and submit to Finance and liaises closely with finance in order to understand fully the payment process and timing.
• Assists in following-up all pending purchases and related issues.
• Provides support in preparing and submitting weekly procurement reports as requested.
• Supports the Senior Procurement Officer in maintaining complete and comprehensive procurement paper trail for Audit purposes.
• Assists staff on online systems transactions as per request.
• Does any other tasks reasonably assigned by and agreed with the line manager or designated person.

Fleet Assistance and Support: - 25%
• Supports the Sr. Logistics Officer in planning the vehicle allocation in order to optimally serve the needs of the programme.
• Assists the Sr. Logistics Officer in ensuring rented vehicles providers are adhering to Oxfam contractual terms in relation to insurance documentation, servicing/maintenance schedules and safety and driving regulations.
• Provides support in ensuring proper systems are in place for maintenance/servicing of the generators to ensure optimum operation.
• Supports the logistics staff in maintenance of an efficient fuel purchasing and replenishment systems.
• Assists the Sr. Logistics Officer in preparing necessary reports on fleet management, fleet allocation, utilization and expenses.
Warehouse and Assets Assistance and Support: - 25%
• Maintains the BIN Card (all in and out) of the store with proper documentations and recorded/maintained in the system.
• Drafts the monthly warehouse report.
• Facilitates the physical verification of the warehouses and stock on regular basis
• Records and tags all assets in the office and guesthouse.
• Assists in physical verification of assets in Aden Office.
General departmental Administration - 25%:
• Supports in ensuring Oxfam procurement systems, procedures and working practices are adhered to and in harmony with all other departments.
• Maintains the proper archiving, filing and storing system and to keep all the procurement records safe and retained as per the compliance requirement of donors.
• Be part on various procurement committee from time to time and propose solutions on procurement matters to the procurement committee members.
• To attend staff meeting and other related meeting where logs inputs are necessary.
• Follow the Code of conduct at all times and report any misconduct as per HR procedures.
• Adhere to all applicable SoPs, rules and regulations, and report any non-compliances when observed.

Essential - Experience, Knowledge, Qualifications and Competencies
• At least 2 years of working experience in Logistics and/or Procurement preferably in similar organisation.
• Diploma or University graduate in any course preferably in Logistics, Procurement or material management.
• Computer literate, including word processing, Excel and databases/ spreadsheet use.
• Skills and experience in archiving/filing systems in both hard copies and soft copies which are accessible and experience in doing inventories and tracking system.
• Ability to communicate in Written and oral both in Arabic and English.
Desirable
• Experience in working in finance and keeping track/liquidation of expenses.
• Demonstrated experience of integrating gender and diversity into the team.
• Working knowledge of PowerPoint presentation.
Important Notes /
مقترحات هامة
Following the instructions on

How to apply

will always increase your chances of getting your application looked at.


إتباع تعليمات التقديم المذكورة في كل إعلان ستزيد من فرصة النظر لسيرتك الذاتية من قبل الجهة المعلنة
If you're applying by email, make sure you mention the job title in the

"Subject"

field of your message


تذكر أن تكتب إسم الوظيفة و موقعها في عنوان البريد عندما يكون التقديم عبر الإيميل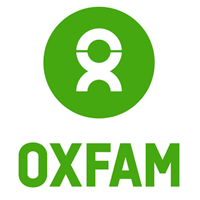 Other jobs from Oxfam
Send this job to a friend