Teachers - مدرسين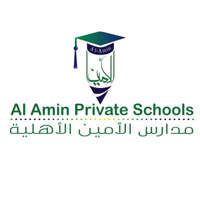 Education/Training
Posted on 20 Nov, 2022
Closing on 20 Dec, 2022
Job Description
Job Title: Teachers
Location: Sana'a, Haddah Street Iran Street
Contract Type: School yearly contract
Position Type: Full time
Closing date: 20 December 2022
Overview
AlAmin Private Schools is an English-based school following the Cambridge International Curriculum with a comfortable working environment to deliver the best level of education to the students.
We are looking for a team of committed educators and professionals with good qualifications, experience, and passion to take the education beyond classrooms and further add a positive impact to the school.
Positions
Primary Section (Grade 1-6)
English subjects Teacher (Math and Science, and Computer)
Fluent in English
Preferred one or two years of experience in relevant position
A bachelor or a diploma certificate
Good knowledge of using computer programs
Kindergarten Section (KG1 and KG2)
English Teacher
Fluent in English
Good knowledge of using computer programs
Good ability to deal with different personalities of kids
Ability to engage and use modern teaching methods
Ability to introduce innovative teaching methods
المسمى الوظيفي: تدريس
العنوان: صنعاء، شارع حدة – شارع إيران
مدة العقد: سنة دراسية
نوع التوظيف: دوام كامل
تاريخ انتهاء التقديم: 20 ديسمبر 2022
الوصف العام
مدارس الأمين الأهلية تتبع المنهج البريطاني المعتمد دولياً (كامبردج) ضمن كادر تعليمي مميز في بيئة تتمتع بالأمن والرعاية لتوفير أفضل مستوى تعليمي للطلاب.
تعلن المدرسة عن فتح باب التقديم لمن لديه/ها خبرة وكفاَءة تعليمية عالية للانضمام إلى فريقنا وإضافة بصمة إيجابية للمدرسة.
القسم الابتدائي (من الصف الأول الى الصف السادس)
معلم/ة المواد الإنجليزية (رياضيات وعلوم)
إجادة اللغة الإنجليزية
يفضل خبرة سنة أو سنتين في نفس المجال
شهادة بكالوريوس او دبلوم
إجادة استخدام برامج الكمبيوتر
القسم التمهيدي (KG1 + KG2)
معلمة اللغة الإنجليزية
إجادة اللغة الإنجليزية
إجادة استخدام برامج الكمبيوتر
قدرة التعامل مع مختلف شخصيات الأطفال
قدرة التنويع في أسلوب التدريس بأساليب مختلفة ومتجددة
قدرة تنمية مواهب الطلاب بأساليب مختلفة ومتجددة
How to Apply
Applicants must send their CVs to the email alamin.p.schools@gmail.com making sure to mention the position applying for in the subject line, or through WhatsApp to the number
+967 777796308.
يتوجب على الراغبين بالتقديم إرسال السيرة الذاتية مع ذكر المسمى الوظيفي المقدم عليه الى البريد الإلكتروني alamin.p.schools@gmail.com او عبر الواتس اب الى الرقم التالي
+967 777796308.

Important Notes /
مقترحات هامة
Following the instructions on

How to apply

will always increase your chances of getting your application looked at.


إتباع تعليمات التقديم المذكورة في كل إعلان ستزيد من فرصة النظر لسيرتك الذاتية من قبل الجهة المعلنة
If you're applying by email, make sure you mention the job title in the

"Subject"

field of your message


تذكر أن تكتب إسم الوظيفة و موقعها في عنوان البريد عندما يكون التقديم عبر الإيميل