Project Officer Health
This job has ended. You cannot apply anymore.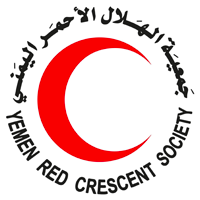 Job Description

Job Title: PROJECT OFFICER HEALTH (PO Health
Grade: D1
Organizational Unit: Yemen Red Crescent Society (YRCS)
Report To: YRCS Health Department Manager, PPP program coordinator, DRC national program coordinator and DRC delegate responsible for PPP
Duty Station: YRCS HQ
Duration of Assignment: 6 Months
Terms of employment: Employment is full time according to YRCS guidelines
1. BACKGROUND AND CONTEXT
Since 2007, the Danish Red Cross (DRC) has been working in Yemen in a strong bilateral partnership with the YRCS. The partnership has supported the organization's branch development, as well as its operations in health, psychosocial support (PSS), disaster management/preparedness and WASH. DRC is currently leading the implementation of DG ECHO funded PROGRAMMATIC PARTNERSHIP PROGRAMME (PPP) focusing in health and WASH in two governorates (Sayon and Dhamar) with the support of other movement partners (GRC, NRC, IFRC and YRCS).
2. PURPOSE
Working as technical implementing support for health aspect on PPP program, in close coordination with Program coordinator and YRCS Health coordinator at HQ level. The PO health provides technical advice to Branch Project Officers/team; s/he will travel to two branches for required assistance. This position will also ensure strong internal coordination among health and WASH teams in the program.
3. KEY TASKS AND RESPONSIBILITIES
3.1. Planning
Contribute to the development of detailed annual program implementation plan based on approved log frame and budget in coordination with Branch Project team.
Ensure adequate coordination and integration between health and WASH during planning process.
Ensure program lessons learned captured in annual review are included in planning for the following year.
3.2. Program Implementation Guidance and Monitoring
In conjunction with Branch Project teams, s/he ensures health activities in respective branches are implemented according to policy, guidelines and SOP (as required) from YRCS, EU and DRC.
In close coordination with Branch Project team and YRCS Health coordinator at HQ s/he will provide input on the development of health-related training materials for primary health care staff.
Provide technical support to Branch Project team to carry out assessment at health facility at governorate level, using national and/WHO standard and along with Branch Project Officer make a priority list of tasks and interventions in coordination with YRCS Health unit.
Along with Branch Project team carry out service assessment of health facilities for accessibility, technical capacity incl. gender and diversity aspects of services.
Facilitate trainings for community-based health program staff and volunteers, as required.
Facilitate trainings for clinic and outreach staff, as required.
Undertake regular field visits as well as provision of feedback to respective staff and volunteers for program' quality assurance.
When required, undertake field visits for health quality assurance and support.
3.3. Reporting
Provide input to monthly/quarterly/annual report to Project coordinator and ensure indicators are captured correctly.
In coordination with MEAL officer, provide quality assurance on the health-related indicators from the point of data collection at the branch and at the point of consolidation at the HQ level.
Work with the MEAL officer to ensure that the WASH/health related indicator values are consistent in the different reporting tools such as Indicator Tracking Table (ITT), Quarter Narrative Reports, Project Progress Reports etc.
Ensure to include lessons learned on health and WASH as a part of the reports.
3.4. Reviews and Evaluation
Actively involve, including during planning phase, in program reviews and evaluations in coordination with Branch Project team, YRCS Health Manager at HQ level and with DRC team.
Follow up on the implementation of the recommendations from monitoring and reviews in cooperation with the YRCS staff and volunteers.
3.5. Coordination
Along with Branch Project team ensure effective coordination with health program stakeholders including government, UN agencies, I/NGOs etc. at respective governorates level to create synergies and avoid duplication of efforts.
Facilitate communication/lessons learned sharing among branches to improve health and WASH program planning and implementation.
3.6. Other tasks
Carry out other tasks signed by line manager and/or DRC program coordinator.
4. VALUES AND COMPETENCIES
Respect and act in line with the YRCS staff regulations and Code of Conduct and the Fundamental Principles and Values of the Red Cross and Red Crescent Movement.
Ensure and maintain the core competencies required to implement the tasks (a high degree of accountability, commitment to YRCS capacity building, a high level of technical capacity to ensure results and working effectively in teams and sharing knowledge and best practices through good communication skills).
Ensure management competencies to manage performance in a way that enables the YRCS to achieve its objectives with enhanced planning and coordination capacities.
5. PERSONAL SPECIFICATION
A Yemeni national.
A bachelor degree in medicine, community medicine or relevant fields.
At least 4 years of experience in health program management and implementation which include planning, monitoring, evaluation and reporting as well as coordination with authorities and other partners.
Experience in humanitarian/development field working with international partners
Report writing skills-Required
Computer literacy in MS Office-Required
Effective workload management skills and ability to use initiative to solve problems
Able to work independently and execute tasks in a reliable and competent manner
Strong ability to communicate with people and colleagues at different levels
Ability to work to tight deadlines and handle multiple tasks (good time management skills)
Fluently spoken and written English- highly Required
How to Apply
How to apply has been removed becuase this job has ended. If this is a special case, please contact us and we will help.
Important Notes /
مقترحات هامة
Following the instructions on

How to apply

will always increase your chances of getting your application looked at.


إتباع تعليمات التقديم المذكورة في كل إعلان ستزيد من فرصة النظر لسيرتك الذاتية من قبل الجهة المعلنة
If you're applying by email, make sure you mention the job title in the

"Subject"

field of your message


تذكر أن تكتب إسم الوظيفة و موقعها في عنوان البريد عندما يكون التقديم عبر الإيميل