Driver Pool - سائق (عند الحاجة)
This job has ended. You cannot apply anymore.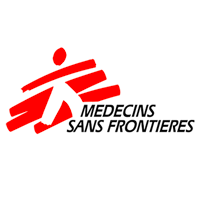 Others
Posted on 15 Nov, 2022
Closing on 24 Nov, 2022
Job Description
Médecins Sans Frontières (MSF) is an International, independently funded, non-profit, humanitarian medical organization that offers assistance to populations in distress, to victims of natural and man-made disasters and to victims of armed conflict without discrimination and irrespective of race, religion, creed or political affiliation. MSF is currently recruiting for the following position based in Taizz Houban:
Job Title: Driver Pool
Location: MSF-H, MCH Taizz, Governorate
Main purpose
Performing the tasks of transporting authorized goods and passengers in an MSF vehicle, ensuring its technical and safety conditions and respecting the country's traffic rules and MSF security rules, in order to provide a safe, smooth and efficient service
Accountabilities
Checking daily, the technical conditions of the assigned vehicle (state of the tires, oil, fuel, brakes, radio equipment, spare parts, etc.), performing weekly check according to the MSF Logbook, refilling it when necessary, and keeping it clean to ensure it can be driven in perfect conditions. Carrying out a hand over if another uses the vehicle
Ensuring the security of passengers in the vehicle, driving carefully, observing speed limits and traffic rules in the country as well as MSF security rules, in order to avoid car accidents.
Ensuring all passengers have all necessary papers in order before travelling, and ensuring non MSF staff sign disclaimers of responsibility before using the vehicle
Ensuring correct loading and unloading of the vehicle, submitting the documents to the receiver of the goods, checking the status of delivered goods, returning the duly completed documents to Logistics and ensuring that the goods have the necessary documents
Ensuring that all vehicle documents and the driver's driving license are valid and in the vehicle.
Informing the line manager of any incident involving the transportation of passengers and/or goods.
Knowing how to use all types of radios, codes, call numbers and radio alphabets by heart and communicating with base according to MSF communications policy to inform the driver's position and any potential implications.
Knowing and respecting the security rules related to vehicle movements, specifically those related to customs, checkpoints and roadblocks. Ensuring all passengers know and respect the security rules.
MSF Section/Context Specific Activities
To travel across front lines and outside the district assigned as per the operation needs.
To Support Movement monitoring officer in negotiating the smooth pass at check-points and frontlines.
To carry out basic vehicle maintenance as per mission fleet management policies.
To carry out the movement of evacuation or relocation upon request.
To carry out the movement of patient referral when security allows.
To ensure fire extinguisher, first-aid box and other necessary equipment or device in place.
To carry out daily cleaning on the vehicle and ensure the vehicle is always neat and tidy.
Staff are not allowed to chew QAT during working hours. Under no circumstances are firearms/weapons allowed in MSF vehicles or on MSF premises. The above-mentioned activities and responsibilities are not exhaustive, and staff may be assigned additional responsibilities or tasks as required by their line manager.
Requirements
Education:
Essential literacy and driving license.
Experience:
Essential 2 years minimum of previous driving experience.
Desirable experience with van vehicles, in addition to passenger vehicles.
Desirable in MSF or other NGOs.
Language(s):
English and Arabic essential.
Knowledge:
Desirable knowledge of basic mechanics.
Good knowledge of mission area roads.
Competencies:
Results and quality orientated.
Teamwork and cooperation.
Behavioural flexibility.
Commitment to MSF Principles.
Strong stress management.
Good security awareness and judgment for sensitive situations.
Calm and patient character.
الهدف الرئيسي
القيام بمهمة نقل المواد المصرح بها والمسافرين بسيارات منظمة اطباء بلا حدود والتأكد من حالتها الفنية وسلامتها واحترام قوانين السير المحلية وقانون الامن لدي منظمة اطباء بلا حدود لتقديم خدمة مناسبة وسلسة.
المسؤوليات
الفحص الفني اليومي لحالة السيارة المستلمة (الإطارات، الزيت، الوقود، الفرامل، اجهزة الراديو، قطع الغيار.. الخ) والفحص الاسبوعي وفقا للسجل اللوجستي في اطباء بلا حدود، واعادة تعبئتها بالوقود عند الضرورة وابقائها نظيفة لضمان حالتها الجيدة عند الاستخدام. القيام بالتسليم إذا كان هناك مستخدم أخر لسيارة
ضمان أمن ركاب السيارة، القيادة بعناية، مراقبة حدود السرعة وقواعد المرور في البلاد بالإضافة إلى القواعد الأمنية لمنظمة أطباء بلا حدود، وذلك لتجنب حوادث السيارات.
التأكد من أن جميع الركاب لديهم جميع الأوراق اللازمة قبل السفر، وضمان عدم قيام موظفي منظمة أطباء بلا حدود بالتخلي عن مبادئ وشعار المنظمة قبل استخدام السيارة.
التأكد من حمولة السيارة الصحيحة والتفريغ، وتقديم المستندات إلى مستلم البضاعة، والتحقق من حالة البضائع المسلمة، وإعادة المستندات المكتملة حسب الأصول إلى اللوجيستي، والتأكد من صحة المستندات اللازمة للبضائع.
التأكد من أن جميع وثائق المركبة ورخصة القيادة للسائق صالحة ومتواجدة في السيارة.
إبلاغ المدير المباشر عن أي حادث يتعلق بنقل الركاب و / أو البضائع.
معرفة كيفية استخدام جميع أنواع أجهزة الراديو والرموز وأرقام المكالمات والأبجديات الراديوية عن ظهر قلب والتواصل مع القاعدة وفقًا لسياسة الاتصالات الخاصة بمنظمة أطباء بلا حدود للإبلاغ عن وضع السائق وأي آثار محتملة.
معرفة واحترام القواعد الأمنية المتعلقة بحركات المركبات، خاصة تلك المتعلقة بالجمارك ونقاط التفتيش وحواجز الطرق. التأكد من أن جميع الركاب يعرفون قواعد الأمن ويحترمونها.
MSF Section/Context Specific Activities
السفر عبر خطوط التماس وخارج المنطقة المخصصة وفقًا لاحتياجات العملية.
دعم مشرف مراقبة الحركة في التفاوض على المرور بسلاسة في نقاط التفتيش والخطوط الأمامية.
تنفيذ صيانة المركبات الأساسية وفقا لسياسات إدارة قافلة سيارات البعثة.
القيام بعملية الإخلاء أو النقل عند الطلب.
تنفيذ عملية إحالة المرضى عندما يكون الوضع الأمني مستقر.
التأكد من جاهزية طفاية الحريق وصندوق الإسعافات الأولية والمعدات أو الأجهزة الأخرى اللازمة.
التنظيف اليومي للسيارة والتأكد من أن السيارة دائما نظيفة ومرتبة.
لا يسمح للموظفين بمضغ القات خلال ساعات العمل. لا يُسمح تحت أي ظرف من الظروف باستخدام الأسلحة النارية / الأسلحة في المركبات الخاصة بمنظمة أطباء بلا حدود أو في مقار منظمة أطباء بلا حدود. الأنشطة والمسؤوليات
المتطلبات
التعليم:
القراءة والكتابة أساسية وحيازة رخصة قيادة
الخبرة:
خبرة سابقة في القيادة لا تقل عن سنتين
خبرة في قيادة الشاحنات، بالإضافة الى قيادة مركبات المسافرين مرغوبة
خبرة بالعمل مع أطباء بلا حدود او منظمات أخرى مرغوب
مرغوب خبرة في الميكانيك
اللغات:
اللغة العربية واللغة الإنجليزية أساسية
المعرفة :
معرفة جيدة بالمناطق التي تعمل بها البعثة
الكفاءات :
النتائج وجودة الخدمة المقدمة.
العمل الجماعي والتعاون.
سلوكيات المرونة.
الالتزام بمبادئ منظمة أطباء بلا حدود.
الإدارة الجيدة لضغط العمل.
الوعي الأمني الجيد والحكم على المواقف الحساسة.
ذي شخصية هادئة وصبورة
How to Apply
How to apply has been removed becuase this job has ended. If this is a special case, please contact us and we will help.
Important Notes /
مقترحات هامة
Following the instructions on

How to apply

will always increase your chances of getting your application looked at.


إتباع تعليمات التقديم المذكورة في كل إعلان ستزيد من فرصة النظر لسيرتك الذاتية من قبل الجهة المعلنة
If you're applying by email, make sure you mention the job title in the

"Subject"

field of your message


تذكر أن تكتب إسم الوظيفة و موقعها في عنوان البريد عندما يكون التقديم عبر الإيميل