WASH Team Leader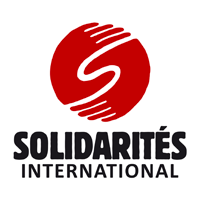 Engineering
Posted on 09 Sep, 2021
Closing on 21 Sep, 2021
Job Description
Solidarités International seeks to recruit a:
WaSH Team Leader
Location of position: Emergency Roving Team (EPRT) Based Aden, Yemen. with at least 80% of the time in the field.
The incumbent must reside in Aden.
I. Presentation of organization
Solidarités International (SI) is a French humanitarian organization, which has been committed to provide aid in the event of conflicts and natural disasters. SI's mission is to provide aid as quickly and as efficiently as possible to endangered populations by meeting their vital needs: drinking water, food and shelter.
The Yemen mission is looking for a Roving Emergency WaSH Team Leader, based in Aden but with frequent extended field visits in different geographical areas, depending on emergency needs.
The Yemen mission currently consists of an emergency and post-emergency program with a WASH-focused approach in Aldhale, Taiz and south of Hodeidah governorate, with activities taking place across the districts of the West Coast.
ROLES AND RESPONSIBILITIES:
Goal / Purpose:
Under direct supervision of the Emergency Deputy WASH PM, the WASH Team Leader (TL) will coordinate a team of Water and Sanitation Officers. The main objective of the position will be the implementation and monitoring of SI's emergency WASH activities, ensuring that Solidarities International technical recommendations and procedures are followed. The WASH TL will also support the Deputy WASH PM in the design of activities.
He/She will be roving between SI bases and Sub bases in Yemen, and will be working on areas with volatile security.
He/She will be implementing emergencies activities and therefore must be flexible with movements, comfort on the field, and workhours.
He/she will comply with the core humanitarian principles of neutrality, impartiality, humanity and independence as well as with the principles and mandate of Solidarités International at all times.
List of main tasks:
Assessment and design of projects:
Participate in the identification of new areas for intervention.
Participate in the design and gauging of financial, human and logistical programs.
Participate in the preparation, implementation and analysis of diagnostics.
Produce technical documents (BoQs, Scope of work, drawing etc.).
Implementation and monitoring of activities:
Plan activities/projects in collaboration with the operational teams and according to the internal deadlines.
Oversee the implementation of activities and ensure meeting of deadlines, technical specifications and SI standards.
Conduct regular activity monitoring visit on the field.
Identify any risks and constraints related to the activity/project and propose alternate strategies to the Program Manager.
Ensure that the safety of persons and equipment at intervention/project sites is guaranteed.
Participate in the updating of tools for monitoring, financial, logistical and operational programs (monitoring of the budget, IOF, activities).
Team management
Participate in the recruitment of national WASH contractors.
Organise regular meetings with program teams.
Supervise and monitor potential conflicts within the teams and inform the Project Manager in the case of a problem.
Report any misconduct among the WASH team and participate to the relevant HR process if needed.
Identify and report any training needs for the teams to the Project manager.
Assist with the implementation of training.
Lead the appraisal process of his/her team with the support of the Project Manager.
Plan the leaves of the WASH team's members under the supervision of the Project Manager.
Reporting/communication/representation
Participate in the drafting of a number of administrative documents to be signed jointly with governmental authorities, communities or partners.
Immediately report any problems or information that could affect the projects/activities or the security of the teams to the Project Manager.
Ensure the collection and compilation of information about the progress of projects/activities from the Water and sanitation Officers.
Ensure the soft and hard archiving of program related document and files (MoU, Beneficiaries list, etc…)
Write regular reports on the progress of projects/activities for the Project Manager.
Participate in the drafting of reports and schedules/appendices related to the activities/projects for reports and/or sponsors.
Represent SI in collaboration with/ or in absence of the Project Manager to the relevant bodies: local authorities, Clusters, external coordination meetings etc.
Profile required
Education and experience
Diploma in Civil Engineering or Hydraulic Engineering is strongly preferred. Alternatively, strong technical skills must be clearly proven by means of extended professional experience with engineering.
At least 1-year experience in a similar position, for INGO sector.
Proven previous experience providing rapid emergency response WASH services as part of a rapid response task force.
Proven previous experience providing WASH response to cholera outbreaks.
Proven previous experience providing WASH response for IDPs in collective sites as a response to early-onset emergencies in conflict areas or natural disasters.
Proven previous experience in the construction of emergency sanitation infrastructure, including but not limited to latrines, bathing shelters, handwashing point, waste management systems.
Proven previous experience in emergency water trucking, chlorination and water quality analysis.
Proven previous experience in rehabilitation of water networks, including small-scale solarization and network extension.
Proven previous experience in hygiene promotion, including distribution of NFIs and targeting, and integration of protection, health, menstrual hygiene management in hygiene promotion.
Proven previous experience in rapid needs assessments, baseline surveys, and security assessments.
Proven previous experience in unstable environment (conflict / post conflict country).
Roving/Flying experience would be a key asset.
Experience in working in tense security context with strict security rules.
Experience in remote project management would be an asset.
Experience in team management.
Experience in delivering training and capacity building of staff.
Knowledge and technical skills
Advanced technical knowledge on emergency water, sanitation, public health and hygiene promotion system and their design (mandatory knowledge in cholera response, emergency WASH in collective IDP sites, targeting, rapid response mechanisms).
Advanced knowledge on soft component linked with hygiene promotion, public health, malnutrition, protection, people with special needs.
Advanced knowledge of project cycle management, humanitarian world, emergency donors.
Advance knowledge on rapid needs assessments, KAP surveys, baseline surveys, and security assessments.
Advanced knowledge of delivering WASH services in emergency context is mandatory.
Good and proven writing and spoken English are required.
Transferable skills
Excellent prioritization and organization skills.
Proactivity, flexibility, autonomy, pragmatism, solutions-oriented mindset.
Capacity to work under pressure and solve problems and decide quickly on contingency actions.
Good analytical and writing/editing skills.
Good communication and diplomatic skills.
Knowledge and experience of the Yemen or Middle-eastern countries is an asset
ressure and solve problems and decide quickly on contingency actions.
Good analytical and writing/editing skills.
Good communication and diplomatic skills.
Knowledge and experience of the Yemen or Middle-eastern countries is an asset
How to Apply
Please submit your application (CV, cover letter, photocopies of diplomas, certificates of employment etc.) to Solidarités International by email to:
ert.hr@solidarites-yemen.org
NB: Title of the related position must be written on your application.
NB: The vacancy may close before the deadline. Thank you for your comprehension.
NB: All Applications will be reviewed, if you are not contacted it means your application is not considered.
NB: Candidate from the local area will get the priority.
Final date for applications: 21 September, 2021.
Solidarités International is an equal opportunity employer. The organization shall not discriminate and will take affirmative action measures to ensure against discrimination in advertisements for employment, recruitment and other conditions of employment, preventing discrimination against any job applicant or employee on the bases of race, color, gender, national origin, age, religion, creed, disability, sexual orientation, gender identity or gender expression.
Adhering to Solidarités International means to comply with our Charter, Code of Conduct, Whistleblowing Policy & PSEA Policy.
Within Solidarités International Yemen female applications are very encouraged
Important Notes /
مقترحات هامة
Following the instructions on

How to apply

will always increase your chances of getting your application looked at.


إتباع تعليمات التقديم المذكورة في كل إعلان ستزيد من فرصة النظر لسيرتك الذاتية من قبل الجهة المعلنة
If you're applying by email, make sure you mention the job title in the

"Subject"

field of your message


تذكر أن تكتب إسم الوظيفة و موقعها في عنوان البريد عندما يكون التقديم عبر الإيميل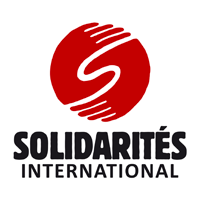 Other jobs from Solidarites Int'l
Send this job to a friend