Mobile Health Team Assistant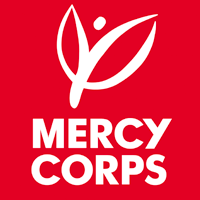 Development
Posted on 05 Jan, 2022
Closing on 18 Jan, 2022
Update
The deadline has been extended till 18 Jan 2022
Job Description
Mercy Corps is a leading international non-governmental humanitarian agency with a global mission to alleviate suffering, poverty and oppression by helping people build secure, productive and just communities.
Safeguarding at Mercy Corps is committed to the community members we work with and the beneficiaries we serve. As part of this commitment, Mercy Corps has zero tolerance for violations of our Code of Conduct (Sexual Abuse of Beneficiaries and Community Members (PSEA), Anti-Trafficking Policy, Child Safeguarding Policy, Mercy Corps Ethics Complaint and Whistleblower Policy, Sexual Misconduct in the Workplace Policy, Discrimination, Harassment and Bullying Policy, and Anti-Fraud and Corruption).
Mercy Corps Yemen would like to announce that the following position is currently open for recruitment:
Position Title: Mobile Health Team Assistant
Number of Vacancy: 1
Duty Station: Taiz City –Yemen
Position Category: Full-time AND Regular
Duration of Assignment: 31-Oct-2022, with possibility of extension based on fund and performance
Deadline: 18-Jan-22
PROGRAM/DEPARTMENT SUMMARY:
Program / Department Summary
Political and economic instability, civil insecurity, an intensified war, localized conflicts and COVID-19 have plunged the country into a serious humanitarian crisis, and further put into jeopardy the already precarious humanitarian situation of Yemen. Mercy Corps is anticipating to implement a program that will provide critical multi-sectoral support that addresses some of the most immediate and unmet basic needs and strengthens resilience for further recovery. The programming sectors under this anticipated program include health and nutrition, water, sanitation, and hygiene (WASH) and multipurpose cash assistance.
GENERAL POSITION SUMMARY:
Reporting to the Health and nutrition officer, the Mobile Health Assistant will sensitize communities to health and nutrition services and bring the essential services closer to the underserved populations living far from fixed health facilities. The role will work with Health experts and Community Health Volunteers and will facilitate the implementation of the health and nutrition training, promotion and monitoring activities in the operational areas of the program. This position requires a committed and energetic professional with the ability to build effective relations and coordination with other WASH stakeholders to effectively mobilize target communities to actively participate in the project activities. This position is based in Taiz City, with continuous field visits to the project implementation sites.
ESSENTIAL JOB FUNCTIONS:
Programme Implementation
Responsible for overall planning, implementation and M&E of mobile Health Teams in assigned project sites.
Coordinate and facilitate implementation of mobile health and Nutrition activities, site selection and prepare weekly movement plan.
Undertake rapid assessment in case of emergencies or outbreak of diseases and coordinate with other health providers and report it to the line manager for support.
Organize community awareness raising campaigns on health seeking behavior issues in close collaboration with community leadership and DHO staff.
Follow up absentees/defaulters and keep current record of both beneficiaries and the staff (CHVs, Health Workers).
Provide basic health and nutrition services including community IMNCI/ICCM, safe motherhood, emergency services, referral, health education, EPI as per Yemen Mobile Health Teams guideline and the Minimum Service Package (MSP).
Conduct training need assessment, prepare and deliver trainings for the CHVs.
Follow up of MHT referred cases with hospital to ensure that they have proper secondary medical care
Identify and report immediately any medical or administrative problems that may interfere in achieving programme objectives
Adhere to medical and nutritional treatment protocols and procedures for children, infants and beneficiaries.
Undertake regular supportive supervision of the project activities at community level and provide mentorship to CHVs.
Ensure CHVs has enough PPE and the working environment is desinfictated thoroughly.
Ensure high quality and appropriated CoVID-19 related IEC material printed and installed/distributed.
Support recruitment and training of CHVs, Community Leaders and religious leaders.
Coordination and Reporting
Meet regularly with beneficiary communities and leaders to ensure project effectiveness and community involvement in decision making on MHT services
Coordinate Mobile Health Teams activities including training plans with relevant DHO directorate
Ensure referral system and linkage between services and with the health facilities
Compile and generate the training reports conducted in the districts.
Organize weekly and monthly updates and reports of OTP, EPI, health education and consultations through using Mobile Health Teams standards.
Logistics
Ensure proper pharmacy management of MHT including consumption supplies stocks rational use of drugs
Evaluate medicine stock and whenever is necessary collect and redistribute surplus medicine between mobile health Teams.
Any other duties assigned by line manager
Security
Ensure compliance with security procedures and policies as determined by country leadership.
Proactively ensure that team members operate in a secure environment and are aware of policies.
Accountability to beneficiaries
The Mobile Health Team Assistant is required to support efforts towards accountability, specifically to our beneficiaries and to international standards guiding international relief and development work, while actively engaging beneficiary communities as equal partners in the design, monitoring and evaluation of our field projects.
Organizational Learning
As part of our commitment to organizational learning and in support of our understanding that learning organizations are more effective, efficient and relevant to the communities they serve, we expect all team members to commit 5% of their time to learning activities that benefit Mercy Corps as well as themselves.
SUPERVISORY RESPONSIBILITY: Non –MC (Health Workers and CHVs)
REPORTS DIRECTLY TO
Health and Nutrition Officer
WORKS DIRECTLY WITH
Other Program Teams, Hygiene Promotion, MEL, Cash, Operations, Finance, Grants and Reporting, WASH Engineers.
KNOWLEDGE AND EXPERIENCE:
A College nursing or health qualification is a must have
At least 1 year's work experience implementing health/nutrition sector interventions (e.g. (management of malnutrition cases, TSFP, OTP, MSP) targeting vulnerable populations (including displaced/refugees)
Effective multi-tasking, organizational capacity and prioritization skills are necessary.
Good knowledge of spoken and written English.
Good data management skills (collection & analysis)
Report writing skills.
Intermediate computer literacy.
Strong organizational & interpersonal skills.
Good judgment and commitment to adhere to MC policies
SUCCESS FACTORS:
Ability to interact effectively with national stakeholders, and a demonstrated ability to multi-task, meet deadlines and process information to support adaptation of program activities. Demonstrated high professional work ethic and willingness and ability to enforce compliance with Mercy Corps and donor policies. Strong commitment to teamwork and accountability. Willing to travel to project sites in rural locations on a regular basis. Attention to detail and ability to work independently. Qualified Female candidates are encouraged to apply
Diversity, Equity & Inclusion
Achieving our mission begins with how we build our team and work together. Through our commitment to enriching our organization with people of different origins, beliefs, backgrounds, and ways of thinking, we are better able to leverage the collective power of our teams and solve the world's most complex challenges. We strive for a culture of trust and respect, where everyone contributes their perspectives and authentic selves, reaches their potential as individuals and teams, and collaborates to do the best work of their lives.
We recognize that diversity and inclusion is a journey, and we are committed to learning, listening and evolving to become more diverse, equitable and inclusive than we are today.
Equal Employment Opportunity
Mercy Corps is an equal opportunity employer that does not tolerate discrimination on any basis. We actively seek out diverse backgrounds, perspectives, and skills so that we can be collectively stronger and have sustained global impact.
We are committed to providing an environment of respect and psychological safety where equal employment opportunities are available to all. We do not engage in or tolerate discrimination based on race, color, gender identity, gender expression, religion, age, sexual orientation, national or ethnic origin, disability (including HIV/AIDS status), marital status, military veteran status or any other protected group in the locations where we work.
Safeguarding & Ethics
Mercy Corps is committed to ensuring that all individuals we meet through our work, whether team members, community members, program participants or others, are treated with respect and dignity. We are committed to the core principles regarding prevention of sexual exploitation and abuse laid out by the UN Secretary General and IASC. We will not tolerate child abuse, sexual exploitation, abuse, or harassment by or of our team members. As part of our commitment to a safe and inclusive work environment, team members are expected to conduct themselves in a professional manner, respect local laws and customs, and to adhere to Mercy Corps Code of Conduct Policies and values at all times. Team members are required to complete mandatory Code of Conduct eLearning courses upon hire and on an annual basis.
Environmental Conditions
Mercy Corps Team members represent the agency both during and outside of work hours. Team members are expected to conduct themselves in a professional manner and respect local laws, customs and Mercy Corps' policies, procedures, and values at all times and in all in-country venues. Must be willing to travel throughout the country and be available for emergencies.
Organizational Learning:
As part of our commitment to organizational learning and in support of our understanding that learning organizations are more effective, efficient and relevant to the communities they serve - we expect all team members to commit 5% of their time to learning activities that benefit Mercy Corps as well as themselves.
Accountability to Participants
Mercy Corps team members are expected to support all efforts toward accountability, specifically to our participants and to international standards guiding international relief and development work, while actively engaging participant communities as equal partners in the design, monitoring and evaluation of our field projects
Important Notes /
مقترحات هامة
Following the instructions on

How to apply

will always increase your chances of getting your application looked at.


إتباع تعليمات التقديم المذكورة في كل إعلان ستزيد من فرصة النظر لسيرتك الذاتية من قبل الجهة المعلنة
If you're applying by email, make sure you mention the job title in the

"Subject"

field of your message


تذكر أن تكتب إسم الوظيفة و موقعها في عنوان البريد عندما يكون التقديم عبر الإيميل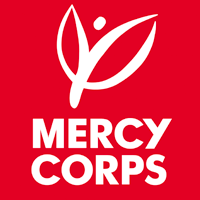 Other jobs from MercyCorps