HR Officer
This job has ended. You cannot apply anymore.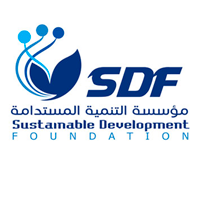 Job Description
The Sustainable Development Foundation (SDF) is a non-governmental, voluntary, independent organization established in March 2015, officially registered at the Ministry of Social Affairs as per license (99). As SDF has been present in Yemen since 2015, it has experience implementing emergency child protection and education responses, including women and youth empowerment. SDF has experience in handling large grants from international donors, such as UNDP, UNHCR, WFP, OCHA, WHO, SCI and ZOA. The Foundation has excellent national-level relations and has experience in coordinating with both national and international NGOs. It has offices, staff and community-based committees in Hajjah, Sana'a, Marib, Ibb, Hudidah, Dhamar, Almahweet, Al-Bayda'a, and Hadramout as well as solid experiences engaging with local communities from whom it gained acceptance and with whom it has collaborated in the past. In addition to that, SDF creates livelihood opportunities and community-based protection.
Posted vacancy: HR Officer
Place: Main Office
Employer: Sustainable Development Foundation (SDF) – Yemen.
Position Type: Full-time contract.
Position reporting to: HR Manager
Location: Sana'a, Dhamar, Albaydha, Rada'a
Contract Duration: 5 months with possibility of extension
Staff reporting to this post: HR Assistants
Starting Date: ASAP.
Post date: July.28th, 2022.
Closing date: Aug.6th, 2022
Object of this position
Under the supervision of Human Resources Manager, the Human Resources Officer will work on a variety of HR related activities. He/ She will act as a focal point for HR department in (Sana` , Dhamar & Albayada ) to provide support and guidance to all SDF employees on HR policies and procedures and will make sure all practices are in compliance with rules and regulations. The HR Officer will work with minimal supervision to achieve best practices in recruitment of talents and make sure new hires are well oriented. He/ She will work on the administration of payroll, leave tracking and advice employees on compensation and benefits as well as performance management enquiries.
Essential Job Responsibilities
Recruitments and selections:
Follow up with project managers and all departments to develop and submit Recruitments plans.
In charge of all IDPs recruitment process in the offices from A-Z including but limited to Job Adverts, longlist, interviews, references, offer and contract and onboarding.
Ensure all recruitment processes are in aligned with SDF recruitment policy and guidelines.
Update recruitment tracker on a weekly and monthly basis.
Report any recruitment challenges/issues to the HRM immediately.
Supervise the orientation induction program for all new joiners staff on SDF in addition to the induction of HR Policies and procedures within the first week of joining SDF.
In liaison with the HR team finalize all orientations for joining staff.
Payroll
Monthly processing of the payroll on time and ensure all supporting documents are submitted accurately and on time (HR payroll report, contracts extensions, amendments, terminations, resignations, deductions ... etc).
Ensure all payroll documents are properly and accurately filed.
Issue with cooperation with the HR team the monthly payroll slips for all staff.
Issue with cooperation with the Assistants the daily or monthly payment for Third-party contacted staff.
Insure all documents of payroll are signed and archived.
Benefits
Primary focal point for both Medical and life insurances for all staff.
Update the staff Medical and life insurance on a regular basis.
Liaise with the HR team to ensure all required documents are submitted by the staff on time.
Process monthly, annually and quarterly payments for the insurance company and submitted it with Finance Department
Ensure all Medical and life data base are 100% accurate and coordinated well with the insurance company.
Oversee the social insurance process in coordination with the HR team.
Leave Tracking:
Focal Point for all staff leaves tracking and ensure the leave tracking data base are accurate (annual, sick, Mission,)
Update the leave tracker on a monthly basis and share the leave balances with head of departments by the 05th of each month.
Follow up on staff outstanding leave balances and communicate to Head of Departments and HRM.
Follow up with Head of Departments to develop quarterly leave plans for their teams and ensure staff takes their leaves accordingly.
Report to the HRM any leave discrepancies and/or issues on staff leaves immediately.
Disciplinary Procedures:
Report all Disciplinary actions at the office and field levels to the HRM immediately as they arise and seek guidance and support.
Participate in the disciplinary meetings and ensure compliance to SDF Disciplinary procedures.
Ensure high level of confidentiality of all HR disciplinary procedures.
Performance Reviews:
Follow up on staff quarterly, and annual performance reviews.
Set reviews tracker and follow up with managers to carry out the performance review for their supervisee.
Keep an updated tracker for staff performance review due date.
Report to the HRM any performance issues immediately.
Leavers' processes:
In charge of all leavers exit process (resignations, terminations, end of contracts).
Carry out the exit interview with leavers.
Final payment for all leavers and ensures supporting documents are properly submitted and filed.
Update the leavers' tracker on a monthly basis and ensure the report is shared on time with the HRM.
Supplementary
Maintaining and updating SDF Manuals, polices and procures as well as HR Organization chart.
Follow up and update HR strategic plan and ensure of its progression.
Support the development and implementation of HR initiatives and systems
Update all HR trackers on a monthly basis and share with the HRM latest on the 4th of each month.
Oversee the filing system for all HR documents in coordination with the HR TEAMs.
Follow up with staff end of contract date and remind head of departments 1 month's prior to the contract end date.
Maintain confidentiality of all national staff personnel issues including disciplinary procedures and contracts/ pay rates.
Conducts himself/herself both professionally and personally in such a manner as to bring credit to SDF and to not threaten its humanitarian mission.
Advise the HRM and HR team on any suggestions for improvement in the current policies, systems, and ways of working.
Provide technical support to the HR team.
Carry out leave plans, performance reviews, and time managements for the HR TEAM.
Other duties as assigned by the HRM or management.
Supervisory Responsibility:
Compensation and benefits team, partially supervising IDPs recruitments team.
Accountability:
Reports Directly To: HR Manager
Works Directly With: HR As, Finance, MEAL, and other SDF staff.
Knowledge and Experience:
University degree in HR, business administration or related field.
Minimum two years' experience in human resources management with NGO (humanitarian organization).
Excellent computer skills and proficiency in Excel is a must.
Fluency written and spoken in English and Arabic.
General knowledge of employment laws and best practices
The candidate must be able to follow guidelines and reinforce organizational policies with all staff members, including senior staff
Competences
High level of integrity and the ability to maintain the confidentiality of sensitive information.
Ability to multi-task and deal with sensitive issues with diplomacy and discretion.
Good understanding of human resource reporting and recordkeeping requirements.
Excellent organizational skills and interpersonal skills.
A positive attitude and an ability to work effectively as part of a dynamic team in a stressful environment.
Able to prioritize, and manage time efficiently.
Supervisory and problem-solving skills.
Detail-oriented.
Excellent skills in problem-solving and a results-oriented approach to HR management.
Excellent verbal and written communication skills.
Goal-oriented, organized team player.
Creative problem solver who thrives when presented with a challenge.
Encouraging to team and staff; able to mentor and lead.
Great "people-person" skills and professional attitude.
Excellent interpersonal relationship building and employee coaching skills.
Self-motivated, results-driven and excellent sense of organization.
Excellent interpersonal and negotiation skill.
Extremely flexible, and can cope with stressful situations.
Professional Standards: The SDF workers must adhere to the values and principles outlined in SDF Way - Standards for Professional Conduct. These are Integrity, Service, Accountability, and Equity. In accordance with these values, the SDF operates and enforces policies on Beneficiary Protection from Exploitation and Abuse, Child Safeguarding, Anti Workplace Harassment, Fiscal Integrity Anti-Retaliation, and Combating Trafficking in Persons.
How to Apply
How to apply has been removed becuase this job has ended. If this is a special case, please contact us and we will help.
Important Notes /
مقترحات هامة
Following the instructions on

How to apply

will always increase your chances of getting your application looked at.


إتباع تعليمات التقديم المذكورة في كل إعلان ستزيد من فرصة النظر لسيرتك الذاتية من قبل الجهة المعلنة
If you're applying by email, make sure you mention the job title in the

"Subject"

field of your message


تذكر أن تكتب إسم الوظيفة و موقعها في عنوان البريد عندما يكون التقديم عبر الإيميل