Finance and Administration Officer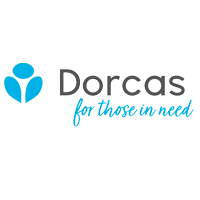 Job Description
Job Description: Finance and Administration to drive the financial and administration processes.
Assignment Type: Full Time Fixed term contract
Position Name: Finance and Administration Officer
Duration of the assignment: 1 Year (12 months)
Location of the assignment: Aden, Yemen
Objectives and Deliverables:
What is the context and rationale of the assignment?
By the end of 2021 Dorcas Aid International, successfully registered as an NGO in the South of Yemen, with an office located in Aden. Currently Dorcas is implementing projects in the FSL/Cash, Wash and Health through partner organisations. Dorcas Yemen is exploring options of expanding into Protection/MHPSS activities to offer integrated programming.
After several years of protracted conflict, Yemen continues to face an unprecedented humanitarian, social and economic crisis. Conflict, displacement and economic decline are placing immense pressure on essential basic services and the institutions that provide them. Humanitarian needs have sharply increased across all sectors since the outbreak of the pandemic COVID 19, which has exacerbated preexisting vulnerabilities, degraded community resilience and accelerated the collapse of public institutions.
Protracted complex multi crisis are best addressed by a multi-sector approach such as the the HDP nexus, so the Dorcas approach in Yemen is using the humanitarian-development-peace nexus ('HDP-nexus' or 'triple nexus') with the aim of ensuring a more sustainable approach to alleviation of poverty, violent conflict and the underlying multi-sector causes of crisis. Dorcas is focusing on increasing systemic resilience to health, nutrition, MHPSS and FSL crisis by promoting crisis prevention and strengthening the resilience of vulnerable communities and local structures.
Dorcas is using bottom-up approaches focusing on context specific issues and localising the HDP-nexus with area-based approaches that are critical to achieving cross-sectorial coordination and longer-term programming at local level. Consultation and coordination with local implementation partners, including promotion of participation and local ownership by target groups, particularly youth, women and girls. There is also emphasis on equity and inclusion, with a particular focus on inclusive agricultural-led economic growth that empowers women, girls, youth, and marginalized communities.
What are the objectives of the assignment?
To drive the financial and administration processes that generate reliable, transparent, timely financial and administrative information needed by Dorcas Yemen to manage its resources and the funds entrusted to it by its donors and partners, thereby generating ongoing confidence.
Under the supervision of the Country Director (CD) and functional line to the Project Coordinator. The Finance and Administration Officer will be responsible for leading, managing, tracking and reporting on financial management and tracking of activities implemented within Dorcas Yemen Country Office. The duties and responsibilities of the finance and administration officer include the following:
Finance (70%)
Maintain accurate and timely financial information in Dorcas's financial system.
Ensure payables are managed smoothly and efficiently in accordance with Dorcas / donors procedures and with accuracy and done in a timely manner.
Ensure completeness of supporting documentations for payment.
Invoice coding and data input
Responsible for petty cash disbursements, replenishment and petty cash count and the physical maintenance and safety of the cash boxes.
Ensure bank and petty cash transactions are recorded on a daily basis.
Prepare monthly cash-flow control sheets with original documents of all transactions.
In coordination with project Manager and Coordinator, forecast of funds needed.
Review field budget activities to ensure cost efficiency.
Coach and train staff in all matters regarding financial reports.
Ensure all transactions are processed and ready in time for month end and quarter end close as per agreed timetable,
Review payment vouchers, bank & petty cash control sheets,
Ensure compliance and strict application with the accounting rules and practices.
Budget monitoring and monthly financial reporting of projects
Processing of all financial requests (Check Requests, Advance requests, Cost transfer requests, etc).
Timely communication with staff concerning issues related to reconciliation, at most, a week after reconciliations are submitted
Requesting monthly cash flow forecasts and cash transfer requests to IO
Reconciling bank accounts
Tracking of outstanding advances on a monthly basis after books are closed
Managing and processing of staff expense reports
Archiving of supporting documents and other accounting and legal documents
Supporting office budget management for Dorcas Yemen
Verify travel expense reports and ensure compliance.
Ensure all procurement comply with Dorcas /donor procurement policies.
Manage filing/archiving of all finance documents and admin files (including invoices,
payment vouchers, credit memos, expense reports)
Ensure all transactions accepted for payment processing are correctly approved and
accurate accounting information provided for posting in the ledger.
Provide support role in audits (internal and external) including: preparation of documents for internal, external and donor audits), in the field office when necessary.
Keeping an eye out on fraudulent transactions & activities including rumors and reporting to the CD.
Update the assets register and tag all the assets in the CO.
Administration (30%)
Preparing and providing information to IO (labor, financial evidence, etc.)
Preparing job descriptions, advertising vacant positions, and managing the employment process.
Orientating new employees and training existing employees.
Ensuring that all employees are organized and satisfied in their work environment.
Overseeing the health and safety of all employees.
Implementing systematic staff development procedures.
Providing counseling on policies and procedures.
Ensuring meticulous implementation of payroll and benefits administration.
Communicating with staff about issues affecting their performance.
Ensuring accurate and proper record-keeping of employee information in electronic and digital format.
Follow up on staff leaves and ensure that they are taken according to DORCAS HR policy & procedures.
Qualifications, expertise & skills
REQUIRED FUNTIONAL SKILLS Education: Bachelor's degree in accounting, finance, or related field (Master's degree preferred)
Experience: A minimum of 2-year of work experience as part of a global organization within a Finance/Accounting role required
Demonstrated advanced use of Excel is required or other accounting software is strongly preferred
Knowledge of local accounting policies
Ability to communicate issues and thoughts clearly
Demonstrable skills in the development of finance and accounting policies, procedures and systems in the context of an international NGO,
Excellent English and Arabic communication skills (oral and written)
Excellent inter-personal skills, including the ability to develop and maintain strong relationships at all levels;
High ethical standards of behaviour, good judgment, respect for others, confidentiality and attention to detail;
Ability to work and communicate effectively with a broad spectrum of individuals within a Multi cultural environment context.
High level of good organizational and administrative skills with an ability to work well under pressure.
How to Apply
Application with Curriculum vitae (CV) should be submitted by 7th December 2022, to:
office@yemen.dorcas.org
indicating in the subject of the email: "Finance and Administration Officer "
Terms of employment:
This is a nationally recruited position based at Dorcas office in Aden, Yemen. The contract will be for an initial period of one year, subject to a probation period of three (3) months, renewable depending on performance and availability of resources. Dorcas is an equal opportunity employer.
Important Notes /
مقترحات هامة
Following the instructions on

How to apply

will always increase your chances of getting your application looked at.


إتباع تعليمات التقديم المذكورة في كل إعلان ستزيد من فرصة النظر لسيرتك الذاتية من قبل الجهة المعلنة
If you're applying by email, make sure you mention the job title in the

"Subject"

field of your message


تذكر أن تكتب إسم الوظيفة و موقعها في عنوان البريد عندما يكون التقديم عبر الإيميل