Program Manager – ECHO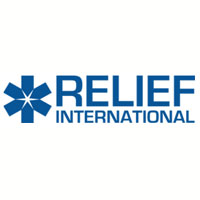 Development
Posted on 23 May, 2023
Closing on 06 Jun, 2023
Job Description
Position: Program Manager – ECHO
Location: Yemen- Sana'a and/or Aden
Reports to: Deputy Country Director-Programs
Duration: Till June 30, 2024 Renewable based on fund availability and performance.
Reference: HR-23-21
Note: Position is open for Yemeni Nationals only.
ABOUT RI:
Relief International is a humanitarian and development non-profit agency that provides emergency relief, rehabilitation, and development assistance to communities worldwide. RI partners with communities in fragile settings to save lives and build resilience, dignity, and long-term well-being. All communities in fragile settings can achieve long-term well-being.
POSITION SUMMARY:
Relief International (RI) currently seeks a dynamic Program Manager (PM) for a multi sector program funded by DG ECHO. The PM will be responsible for all aspects of program management including but not limited to planning and executing activities, budget management, reporting, staff management and capacity development as well as local authority and donor relationship management. The PM reports directly to the Deputy Country Director Programs with strong regular engagement with other key teams such as Grants and Wards, Finance, Supply Chain and Operations and Area Managers.
POSITION RESPONSIBILITIES AND DUTIES:
Program Planning and Implementation
Develop realistic program implementation work plans and ensure regular updates are conducted based on context evolution.
Ensure program procurement needs are planned well and all technical specifications coordinated with relevant sector technical leads on timely basis.
Regularly and proactively evaluate program activity progress and determine necessary actions in the short and long term.
Develop an efficient internal communication strategy to ensure clear and effective communication between program teams, technical advisors Grants and awards and other support functions.
Conduct regular program team meetings to assess progress, challenges and agree on ways forward.
Lead technical /programmatic negotiations and responses to local authority comments related to processing and approval of project sub agreements. This will be done in close coordination with the Humanitarian Access and Area Management teams.
Closely coordinate with the Humanitarian Access team to ensure timely reporting of access challenges that might impact on program delivery.
Budget Management
Serve as the primary budget holder for the grant ensuring that all expenditure is in line with approved project budget/forecast, and that transactions and documentation comply with RI policies, procedures, and minimum standards.
Ensure monthly forecast and project spend down plans are accurately presented.
Lead monthly program Budget verses actual (BVA) reviews and ensure agreed action points are followed up and implemented.
Provide quality and timely inputs to RI's monthly management report and portfolio review to highlight achievement and risks in programmatic delivery as well as detailed financial analysis of project current spent and projected spent to identify and mitigate main risks.
Program quality and Reporting
Develop and implement program team field monitoring plans and ensure monitoring reports are generated, actions/observations documented and followed up
Responsible for drafting all program reports in coordination with the Grants and Awards team. This includes both narrative and financial reports for internal and external use. This includes ad hoc situational updates to the donor and RI regional and global teams.
Ensure program success, lessons learnt, and best practices are documented and adequately shared with program teams. The PM is ultimately responsible for all program MEAL activities in coordination with PQ Manager and Technical Advisors (TAs). He/she is expected to generate trend analysis of key program indicators in coordination with the MEAL and Tas
Ensure program implementation meets quality standards agreed with the donor as well as RI and global standards.
Award Management
Support new grant opening processes through development of program Implementation Tools (activity tracker, procurement plan, HR plan and spend down plan) in coordination with other departments.
Support grant modification initiatives as and when required throughout the project life cycle.
Leading in the collection of communication materials in the field to meet ECHO's visibility requirements to support the Grants team in production of materials to publish and submit to the donor.
Program development
Provide technical input, writing and budgetary input for new program design, as needed.
Leading in providing timely and accurate narrative and budgeting information regarding proposal development, modification requests, budget realignments and any other change or update that requires official donor communication or approval.
The PM will be the main program focal point for all follow up proposals to be submitted to the donor and shall work closely with the rest of the team.
Take lead in assessments and program data analysis in coordination with the MEAL team to inform new programming!
Representation/coordination with external actors
Represent RI at sector working groups, coordination meetings as well during other stakeholder meetings (if relevant), and maintain a positive, continuous, and visible presence for RI.
Ensure RI's mandate is shared and explained to relevant stakeholders. The PM will be main focal point engaging with governorate and national authorities/line ministries on program issues.
Pro-actively liaise and build rapport with local officials, community representatives, UN agencies, and any other relevant stakeholders.
Rerepeat RI in donor meetings when and as required.
QUALIFICATIONS AND EXPERIENCES
Master's degree in Health/Nutrition, Social Sciences, or closely related fields.
At least 3 years' experience managing integrated Health, Nutrition and WASH programs in a complex setting such as Yemen or other relevant contexts. Prior technical expertise in one of RI's core sectors (Health, Nutrition, WASH, FSL) is preferred.
Demonstrated experience managing EU/ECHO funded programs or other key humanitarian donors such as USAID/BHA, GAC, FCDO etc
Ability to work independently deliver results in fast paced environment.
Experience working with communities and staff of diverse cultural practices.
Excellent interpersonal and negotiation skills.
Good command of the English Language. Arabic is an added advantage.
Safeguarding:
Uphold and promote RI's commitment to ensuring the safeguarding and safety of the vulnerable communities we serve.
Ensure that your behaviour inside and outside of work promotes the values outlined with RI's code of conduct and safeguarding policies.
Consistent with RI's safeguarding and protection policies, contribute to ensuring that all those who come into contact with Relief International staff and the communities we serve can be trusted to work safely with them.
RI VALUES
We uphold the Humanitarian Principles: humanity, neutrality, impartiality, and operational independence. We affirmatively engage the most vulnerable communities.
We value:
Inclusiveness
Transparency and accountability
Agility and innovation
Collaboration
Sustainability
How to Apply
APPLICATION PROCESS:
Qualified candidates meeting the above Qualification and requirements are requested to Click Here for submitting their applications before the midnight of June 06, 2023.
- على من تنطبق عليهم الشروط المبينة اعلاه النقر هنا لإرسال سيرتهم الذاتية قبل منتصف ليل يونيو 06, 2023.
Relief International never uses external recruitment agencies and the entire Recruitment Process is free of charge.
- لا تقوم منظمة الاغاثة الدولية بالاستعانة باشخاص او بوكالات خارجية للتوظيف اطلاقا، وان عملية التوظيف مجانيه 100% .
RECRUITMENT IS URGENT: Interested candidates are encouraged to apply as soon as possible and not to wait until the closing date, as interviews will be done on rolling bases.
- التوظيف عاجل : على الاشخاص الذين تنطبق عليهم الشروط سرعة التقديم وعدم الانتظار حتى نهاية فترة الاعلان علاوة على ان المقابلات ستقام بشكل دوري.
Females Candidates and qualified candidates from the targeted governorates are strongly encouraged to apply.
- تشجع الاغاثة الدولية الاناث وكذلك الاشخاص المؤهلين من المناطق المستهدفة على التقديم للوظائف المعلنة.
Only short-listed candidates meeting the requirements will be contacted. All communication will be done through RI formal emails and recruitment number (7779240025).
- سيتم التواصل مع المرشحين الذين تنطبق عليهم الشروط و يتم اختيارهم للقائمة القصيره فقط وان اي تواصل سيكون عبر ايميلات الاغاثة الدولية الرسمية وكذلك رقم التوظيف التالي: (779240025).
Important Notes /
مقترحات هامة
Following the instructions on

How to apply

will always increase your chances of getting your application looked at.


إتباع تعليمات التقديم المذكورة في كل إعلان ستزيد من فرصة النظر لسيرتك الذاتية من قبل الجهة المعلنة
If you're applying by email, make sure you mention the job title in the

"Subject"

field of your message


تذكر أن تكتب إسم الوظيفة و موقعها في عنوان البريد عندما يكون التقديم عبر الإيميل