Cook Pool –  طباخ عند الحاجة
This job has ended. You cannot apply anymore.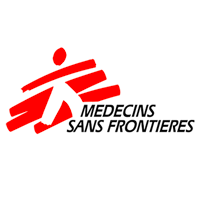 Job Description
Médecins Sans Frontières (MSF) is an International, independently funded, non-profit, humanitarian medical organization that offers assistance to populations in distress, to victims of natural and manmade disasters and to victims of armed conflict without discrimination and irrespective of race, religion, creed or political affiliation. MSFH is pleased to announce the following position Based in Sana'a:
منظمة أطباء بلا حدود (MSF) هي منظمة طبية إنسانية دولية تمويلها بشكل مستقل ولا تهدف للربح وتقدم المساعدة إلى السكان الذين يعيشون في محنة وضحايا الكوارث الطبيعية والتي من صنع الإنسان وضحايا النزاعات المسلحة دون تمييز وبغض النظر عن العرق أو الدين، العقيدة أو الانتماء السياسي. ويسر منظمة أطباء بلا حدود الهولندية ان تعلن الوظيفة التالية في صنعاء:
| | |
| --- | --- |
| مساعد الموارد البشرية/مدير الموارد البشرية | تسلم التقارير إلى (تسلسل هرمي): |
| مساعد الموارد البشرية/مدير الموارد البشرية | تسلم التقارير إلى (تسلسل وظيفي): |
| الموارد البشرية والمالية | المجموعة الوظيفية: |
| | يشرف على (الوظيفة) |
الغرض الرئيسي:
قم بإعداد وجبات الطعام للمرضى وطاقم منظمة أطباء بلا حدود ، وفقًا لمعايير النظافة والقواعد الأمنية ، لضمان احتياجاتهم الغذائية.
المهام:
- قائمة الأغراض.
- القيام بإعداد وجبات الطعام للموظفين.
- اتبع في جميع الأوقات جميع معايير النظافة والقواعد الأمنية.
- مراقبة مخزون المواد الغذائية بحيث تطلب أي شيء مطلوب في الوقت المحدد، وإعداد قائمة التسوق وإجراء عمليات الشراء إذا لزم الأمر.
- ضمان تقديم الوجبات في الوقت المحدد.
- إذا أمكن إعداد طاولة قبل كل وجبة وتنظيفها بعد كل وجبة.
- التأكد من نظافة جميع المرافق والأواني والمعدات.
- إذا كان الطباخ منزليًا، فتأكد من توفير مياه الشرب أثناء النهار وعند مغادرته: التنظيف، وملء الفلتر وإفراغ الزجاجات، وتغيير البطاريات إذا لزم الأمر.
- الاعتناء بجميع المعدات المقدمة.
- احتفظ بقائمة جرد لأدوات ومعدات المطبخ التابعة لمنظمة أطباء بلا حدود، مثل الأطباق، والأكواب، وأدوات المائدة، وأدوات الطهي، وما إلى ذلك، وتأكد من سلامتها.
- قم بالإبلاغ عن جميع المعلومات المهمة (المفقودة ، والسرقة ، والأضرار ، والتدهور ، والحوادث ، وما إلى ذلك).
جزء خاص بأطباء بلا حدود/ المسؤوليات المحددة في السياق:
- مسؤول عن نظافة أرضيات وجدران المبطخ وجميع المعدات بداخله.
- مسؤول عن نظافة غرفة الطعام والطاولة مع الكراسي.
- المسؤوليات والمهام المذكورة غير حصرية وقد تعين مهام ومسؤوليات إضافية من قبل الطاقم اذا لزم الأمر.
- يمنع على طاقم العمل مضغ القات خلال ساعات العمل.
- يمنع تحت اي ظرف من الظروف حمل الاسلحة النارية في مركبات او مباني منظمة اطباء بلا حدود.
المتطلبات:

يعرف القراءة والكتابة – دورة في الطبخ (مرغوب)

التعليم

مرغوب خبرة سابقة

الخبرات

اللغة المحلية أساسي ولغة البعثة مرغوب

اللغات

- الالتزام

- المرونة

- إدارة الضغط

- النتائج

- العمل ضمن الفريق

- الخدمة

الكفاءات
Position in the Organization

Reports to (Hierarchical):

HR Assistant / Administration Manager

Reports to (Functional):

HR Assistant / Administration Manager

Job Family:

HR & FIN

Supervises (Function):
Main Purpose
Prepare meals for patients and MSF staff, according to hygiene standards and security rules, in order to ensure their nutritional needs.
Accountabilities
List item

Carry out the preparation of meals for staff

Follow at all times all hygiene standards and security rules.

Control stock of food so as to ask for anything needed on time, and prepare shopping list and make purchases if required.

Ensure meals to be served on time.

If applicable set table before every meal and clean it up after each meal.

Ensure cleanliness of all facilities, utensils and equipment.

If domestic cook, ensure the provision of drinkable water during the day and when she / he leaves: cleaning, filling the filter and empty bottles, changing batteries if necessary.

Look after all equipment provided.

Keep an inventory of MSF kitchen utensils and equipment, i.e. plates, glasses, cutlery, cookware, etc., and ensure its integrity.

Report all important information (lost, robbery, damages, deterioration, incident, etc.).to superior
MSF Section/Context Specific Accountabilities
Responsible for cleaning the floors and walls of the kitchen and all equipment inside.

Responsible for the cleanliness of the dining room and table with chairs.

The above-mentioned activities and responsibilities are not exhaustive, and staff may be assigned additional responsibilities or tasks as required.

Staff are not allowed to chew QAT during working hours.

Under no circumstances are firearms/weapons allowed in MSF vehicles or on MSF premise
Requirements

Education

Literacy essential, course on cooking desirable.

Experience

Previous experience desirable.

Languages

Local language essential. Mission language desirable.

Competencies

Commitment

Flexibility

Stress Management

Results

Teamwork

Service
How to Apply
How to apply has been removed becuase this job has ended. If this is a special case, please contact us and we will help. By the way, copying this and pasting it was a smart move ;)
Important Notes /
مقترحات هامة
Following the instructions on

How to apply

will always increase your chances of getting your application looked at.


إتباع تعليمات التقديم المذكورة في كل إعلان ستزيد من فرصة النظر لسيرتك الذاتية من قبل الجهة المعلنة
If you're applying by email, make sure you mention the job title in the

"Subject"

field of your message


تذكر أن تكتب إسم الوظيفة و موقعها في عنوان البريد عندما يكون التقديم عبر الإيميل