Finance Assistant  
This job has ended. You cannot apply anymore.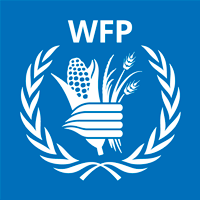 Job Description
WFP seeks candidates of the highest integrity and professionalism who share our humanitarian principles.
Selection of staff is made on a competitive basis, and we are committed to promoting diversity and gender balance.
ABOUT WFP
The United Nations World Food Programme (WFP) is the 2020 Nobel Peace Prize Laureate. We are the world's largest humanitarian organization, saving lives in emergencies and using food assistance to build a pathway to peace and stability for populations impacted by conflict, disasters and climate change.
WFP's emergency response in Yemen is the agency's largest anywhere in the world, and is the largest sustained emergency operation in history, providing lifesaving monthly food assistance to 10.5 million people most in need. WFP also provides nutrition support to 1.7 million children and mothers, and delivers school meals to 850,000 children each day.
GENERAL INFORMATION
Title of Post: Finance Assistant
Grade: G5
Supervisor: Head of Field Office
Unit: Finance
Division/Country Office: Yemen CO
Duty Station: Sa'ada
Duration of Contract: 12 months
JOB PURPOSE
To support effective delivery of finance, budget and administration support services in order to facilitate transparent and efficient utilization of financial resources.
KEY ACCOUNTABILITIES (not all-inclusive)
1. Assist in providing the procedural and technical support to staff within the areas of finance and budget, to ensure compliance with WFP financial policies, rules and regulations.
2. Monitor monthly expenditure forecasts and provide expenditure reports in order to facilitate informed decision-making.
3. Monitor the sub-imprest bank and petty cash accounts regularly, to ensure that adequate funds are available and appropriately disbursed.
4. Verify vendor claims, advances and other receivables and observe appropriate procurement procedures, to ensure that suppliers are paid in a timely manner and in conformance with WFP finance rules and regulations.
5. Assist in compiling information from various sources in order to prepare reports relating to budgets, accounting, finance and statistics.
6. Retrieve, format and validate information obtained from various financial information systems and bring any discrepancy or inaccuracy to the attention of the supervisor and follow up corrective actions.
7. Perform administrative duties related to the monitoring and recording of fixed assets, spend on fuel and spare parts for vehicles and generators, to ensure that the databases are accurately updated.
8. Maintain the web-based register for all invoices and payment transfers and record paperwork, to ensure that all documents are maintained and filed in compliance with WFP standards and guidelines.
9. Monitor and record all expenses in line with the approved budget in order to ensure that correct expenditure costs are charged and payments to external suppliers, cash grants and other supplier invoices are processed in a timely manner.
10. Provide guidance and on-the-job training to other support staff, to ensure services are delivered consistently and to the required standards.
STANDARD MINIMUM QUALIFICATIONS
Education: Completion of secondary school education. A post-secondary certificate in the related functional area.
Experience: Minimum Four years of relevant work experience in Finance.
Languages: Fluency (level C) in English AND Arabic languages.
Nationality: Yemeni National / valid work/residency permit holders only
DESIRED EXPERIENCES FOR ENTRY INTO THE ROLE
• Has experience collecting and monitoring financial data on projects and programmes, assessing financial health and status, and reporting findings to senior leaders.
TERMS AND CONDITIONS
WFP is an equal opportunity employer.
WFP does not charge a fee at any stage of the recruitment process.
The applicant should be a Yemeni national or having work/residency permit.
WFP staff who are still under probation period are not eligible to apply for another FT position.
Only candidates who are short-listed will be contacted.
Applications must be submitted online with:
1. Use English language only.
2. Indicate all your job TOR.
3. Indicate clear years of experience with each job (month/year)
WFP FT staff who are still under probation period are not eligible to apply.
By submitting your application, you have read the Terms of Reference for this position and agree that any false, wrong or incomplete information might lead to your disqualification in this recruitment process.
(NB: Successful candidates vetted as viable candidates through the application process will be retained on internal roster for a two-year period and may be given further consideration for future similar specific position advertised in the duty station.)
DEADLINE FOR APPLICATIONS: 16 August 2022
WFP never uses external recruitment agencies and recruitment is always is free of charge. WFP seeks candidates of the highest integrity and professionalism who share our humanitarian principles. The selection of staff are made on a competitive basis and we are committed to promoting diversity and gender balance. Only applicants whose profiles meet the advertised job requirements will be considered and only within the announced deadline.

لا يقوم برنامج الأغذية العالمي بالاستعانة ابداً بأشخاص او بوكالات خارجية في التوظيف، علماً بان عملية التوظيف دائماً مجانية. يبحث برنامج الأغذية العالمي عن مرشحين من أعلى درجات النزاهة والكفاءة المهنية والذين يتقاسمون مبادئنا الإنسانية.
يتم اختيار الموظفين على أساس تنافسي ونحن ملتزمون بتعزيز التنوع والتوازن بين الجنسين. سيتم النظر فقط للمتقدمين الذين تفي ملفاتهم الشخصية بمتطلبات الوظيفة المعلن عنها، وفقط خلال الموعد النهائي المعلن
Female applicants are especially encouraged to apply
WFP has zero tolerance for discrimination and does not discriminate on the basis of HIV/AIDS status.
No appointment under any kind of contract will be offered to members of the UN Advisory Committee on Administrative and Budgetary Questions (ACABQ), International Civil Service Commission (ICSC), FAO Finance Committee, WFP External Auditor, WFP Audit Committee, Joint Inspection Unit (JIU) and other similar bodies within the United Nations system with oversight responsibilities over WFP, both during their service and within three years of ceasing that service.
WFP is committed to the principle of equal employment opportunity and promotes gender parity as well as encourages qualified candidates with disabilities to apply
How to Apply
How to apply has been removed becuase this job has ended. If this is a special case, please contact us and we will help.
Important Notes /
مقترحات هامة
Following the instructions on

How to apply

will always increase your chances of getting your application looked at.


إتباع تعليمات التقديم المذكورة في كل إعلان ستزيد من فرصة النظر لسيرتك الذاتية من قبل الجهة المعلنة
If you're applying by email, make sure you mention the job title in the

"Subject"

field of your message


تذكر أن تكتب إسم الوظيفة و موقعها في عنوان البريد عندما يكون التقديم عبر الإيميل