Program Quality and Partnership Manager
This job has ended. You cannot apply anymore.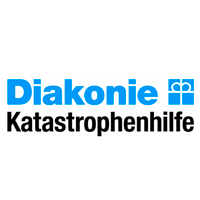 Job Description
PROGRAM QUALITY AND PARTNERSHIP MANAGER (PPM)
Diakonie Katastrophenhilfe (Diakonie Emergency Aid, DKH) Yemen Office
ABOUT DKH
Diakonie Katastrophenhilfe (DKH) is a German non-government organisation that renders humanitarian aid in 36 countries across the world. DKH supports people who are affected by natural disasters, war and displacement and who are not able to cope on their own in the emergency situation they find themselves in. The work is guided by the Humanitarian Principles and the Core Humanitarian Standards (CHS). It is DKH's approach to work through a global network of partner organisations. DKH is part of the Evangelisches Werk für Diakonie und Entwicklung e.V. (EWDE), one of the biggest welfare institutions in Germany.
DKH provides technical and other backstopping support to all partner organisations within its area of responsibility. It also continuously aims at increasing and further strengthening relations with local partners on the ground and building their capacities. For this purpose, in addition to program support, DKH will provide a partner-tailored Capacity Building programme, targeting all strategic partners.
PURPOSE OF ASSIGNMENT
While DKH is not planning to directly implement humanitarian projects, it wants to ensure that the partner organisations in Yemen have the administrative and technical capacities to implement their projects and programmes according to highest quality standards possible. DKH wants to ensure that the humanitarian response in Yemen is meeting expectations in all relevant aspects, that DKH can fully rely on the partner organisations, and an added-value becomes visible through the own presence on the ground.
The Program Quality and Partnership Manager (PPM), manages the DKH Program Quality team and ensures coordination with partners on proposal development and reporting, and during program implementation (incl. needs assessments, targeting and evaluation) providing technical, administrative as well as other backstopping to the partner organisations. It is a continuous effort to increase and further strengthen relations with the local partner organisations and building their capacities while ensuring quality standards. To this purpose, DKH Program Team will make use of third-party monitoring, external auditors and other external national and international consultants and experts as needed.
WORK CONTEXT
In June 2019, DKH registered with MOPIC in Yemen to work with government agencies, national partner organisations, and the wider humanitarian community to provide emergency response and resilience building initiatives across the country.
DKH started with small pilot initiatives for the provision of life-saving emergency response with selected civil society organisations in Yemen. Currently, large-scale multi-year programming is ongoing and more projects are in preparation stage. DKH is currently operating primarily from its office in Aden. The core team currently consists of twelve staff, in addition to external guards and drivers, and several other recruitments are ongoing or will be initiated shortly.
DKH recognises that there is active conflict in parts of the country and a possibility for further expansion of the conflict and violence into other areas. Staff must comply with all DKH security policies and procedures.
JOB DESCRIPTION
Location: Aden, with frequent travels to Sana'a, and project sites and cluster / humanitarian hub locations in accessible governorates.
Responsibilities:
The PPM manages DKH Program Quality team: Program Officer, Cash and Voucher Assistance (CVA) Coordinator, and Monitoring, Evaluation and Learning (MEAL) Coordinator
The PPM forms part of DKH Senior Management Team, alongside the Logistics and Security Manager, Finance and Admin Manager and Country Representative.
Ensures necessary program quality support is provided to interventions headed by Program Coordinators and oversees implementation of other interventions.
The following tasks shall be fulfilled:
Program Management
Ensure (partner) narrative and financial reports, as well as baseline/end line/assessment and evaluation reports are prepared in accordance with the requirements and regulations of DKH and third-party donors. Submit to Head Office (HO);
Supervise that cooperation agreements are signed upon approval of proposals and all relevant documentation (admin/finance, logistics, etc.) is obtained from DKH HO and adequately filed;
Ensure partner cooperation agreements, supporting documents and reporting are in place to guarantee timely disbursement of instalments to partners;
Coordinate with partners on needs-assessments and new proposal development (ensuring quality and timeliness);
Coordinate the Monitoring and Evaluation of projects through own and staff field visits, as well as third-party monitoring;
Liaise with DKH HQ and third-party donors on field level regarding project matters;
Organise and participate in donor monitoring visits to projects;
Submit monthly report to Country Representative

Ensures DKH program staff members each submit their monthly reports to him/her

Support DKH Program team in:

Ensuring projects are implemented according to logical framework, workplan and budget;
Ensuring awareness and adherence to humanitarian quality standards and donor compliance. Including effective, transparent and responsive compliance mechanisms;
Tracking reporting schedules and supervising the development of narrative and financial reports;
Ensuring the administrative and other preparatory work for the planning and implementation of project components is completed. Including procurement procedures, documentation, financial and work planning of partners;
Partnership Management and Capacity Building
DKH has identified five (5) strategic partners with whom first steps have been taken to build a strong relationship based on mutual understanding and (verified) trust. DKH understands that building such relationship takes time and starts with viewing each other as equals, and identifying overlap in values, mandate and strategic objectives. The PPM will:
Maintain constructive and productive relationships with partner program and senior management

Orient DKH program staff on how to develop and maintain constructive and productive relationships

Identify new potential partners, as needed. Using the DKH Partner Assessment Tool to screen/audit potential partners, and identify (future) capacity building needs;
Ensure orientation of local partners in terms of DKH and donor regulations;

Support and advise local partners throughout all stages of the project cycle, from design and planning to implementation and closure (as needed);
Support and advise partner staff in managing records, files, folders, and other project documentations, as necessary;

Assess organisational capacity of local partner organisations and identify capacity building needs in close cooperation with the partners;

Identify gaps and challenges in the management of projects and actively support or advise local partners in undertaking action for their improvement;

Design and manage partner capacity building program, together with Country Representative;
Liaise with the partner organisations in order to reflect recommendations of evaluations and transfer lessons learnt and examples of good practice during the development of new programmes and projects;
Support partners in the development of their strategic plans, together with Country Representative.
Strategy, Coordination & Quality
Continuously analyse the humanitarian context and ensure programmatic development according to the yearly action plans;
Observe that topics and quality aspects in which DKH is specialised are fully reflected in the cooperation with the partner organizations and their DKH-funded programs and projects;
Contribute to the development of DKH Yemen country program strategy, ensuring consultation with partners. Prepare annual action plan accordingly;
Lead on the development of an DKH Emergency Response Plan for Yemen, in coordination with the strategic partners and clusters
Ensure all projects have the required sub-grant agreements and permits for implementation from relevant authorities
Promote collaboration of all stakeholders of DKH in the field, from staff of DKH and local partners to target communities and other aid agencies and institutions as well as local authorities active in the same area of operation;
Attend cluster coordination meetings in sectors that are relevant to DKH sectors of operation, when possible, and assisting local partner organisations to attend these meetings regularly and independently;
Provide information to coordination platforms and networks, wherever needed.
Other tasks, as necessary
DKH reserves the right to alter the responsibilities according to programmatic demands and needs in line with the objectives of the country program.
QUALIFICATION, EXPERTISE AND SKILLS
Required
University master's degree in a related field, in lieu of a master´s degree, additional years of relevant experience may be considered
7 years of senior-level program management experience in large and complex humanitarian operations in Yemen is required
Experience in working with local partner organizations based on equal partnership principle and in providing them technical and other backstopping support
Sound knowledge of and skills in needs assessment, proposal writing, and (third-party) monitoring & evaluation; incl. extensive experience in grant management, especially the revision and control of related reporting;
Experience in emergency relief, with special emphasis on the following sectors: WASH, Cash and Voucher Assistance, Livelihoods and nutrition, Protection, Psychosocial Support, Emergency Response Mechanisms (other relevant experience can be considered);
Proactively working with excellent problem-solving skills
Ability to work under high pressure, in a highly volatile context with strict security measures, and motivated by constant program adaptation to an evolving context
Good understanding of humanitarian principles and other key principles of international NGOs including accountability, impartiality, neutrality, independence
Excellent coaching and mentoring skills, ability to listen, to organize and to present information, views, and concepts in a concise, understandable, and interesting way for a variety of audiences, both written and oral
Team player with outstanding personal attitude: especially sense of responsibility, diplomacy, concern for quality, result orientation
Outstanding personal values: integrity, commitment, respect for diversity, patience, and sense of humour
Languages: Fluent in written and spoken English and Arabic. Excellent English (report) writing skills. German is a strong asset
Highly valued
Proven experience in guiding transition from relief to early-recovery is highly valued
Knowledge of and experience in donor rules and regulations as well as implementation of back donor funded projects, especially BMZ, German Federal Foreign Office and ECHO;
Demonstrated experience in representation and working effectively and respectfully with host country government and other stakeholders in complex environments
Experience in communicating in a professional way with donors and other stakeholders in a politically and culturally sensitive environment
Strong participatory leadership with the ability of solving complex issues collegially, defining a clear way forward, and utilizing best practices in management to ensure shared success
Experience working in different cultural work environments & ability to perform tasks with sensitivity to the local culture, to interact effectively and professionally with persons from diverse cultural, socio-economic, educational, ethnic and professional backgrounds;
ACCOUNTABILITY TO BENEFICIARIES
DKH team members are expected to support all efforts for increased accountability towards the beneficiaries while actively engaging communities as equal partners in the design, monitoring, and evaluation of projects.
How to Apply
How to apply has been removed becuase this job has ended. If this is a special case, please contact us and we will help. By the way, copying this and pasting it was a smart move ;)
Important Notes /
مقترحات هامة
Following the instructions on

How to apply

will always increase your chances of getting your application looked at.


إتباع تعليمات التقديم المذكورة في كل إعلان ستزيد من فرصة النظر لسيرتك الذاتية من قبل الجهة المعلنة
If you're applying by email, make sure you mention the job title in the

"Subject"

field of your message


تذكر أن تكتب إسم الوظيفة و موقعها في عنوان البريد عندما يكون التقديم عبر الإيميل
Send this job to a friend