Supply Chain Coordinator
This job has ended. You cannot apply anymore.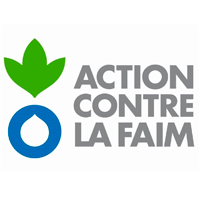 Logistics
Posted on 11 Jul, 2021
Closing on 22 Jul, 2021
Job Description
Action Contre la Faim is an International Humanitarian Organization which is private, non-political, non-denomination and non-profit making. Action Contre la Faim vocation is to save lives by combating hunger, disease and those crises threatening the lives of vulnerable men, women and children. Action Contre la Faim currently operates in 46 countries including Yemen globally and conduct programs in nutrition, food security, health, water and sanitation.
Job Title: Supply Chain Coordinator (Deputy Logistics Head of Department-Supply Chain Management)
Location: Sanaa or Aden with frequent travels to the field.
Duration: from 6 up to 12 months
Basic monthly salary: 2303 $ To 2753 $ based on experience salary calculation
Medical and Life insurance: Including the employee, spouse, children and parents
Reports to: Logistics Head of Department
MAIN RESPONSIBILITIES:
Mission 1: Ensure the smooth running of the supply chain (order, purchase, storage and deliveries);
Responsible for coordinating closely with internal and external stakeholders to ensure effective supply chain planning to support program implementation. Supply chain planning includes; procurement plans, warehousing plans, transport plans, staffing plans, distribution plans and training plans.
Take part in Proposal writing as technical expert for Procurement, budgeting. Support and work with all program manager / head of department on Project procurement planning.
Supervise the weekly Procurement Requests process;
Ensure that all information are correctly filled and treated according to ACF Kit Log standards;
Keep the different departments informed of the treatment given to their orders at base and coordination level;
Ensure that all documents regarding the supply chain are filed according to Kit Log procedures;
Organize the procurement plan and perform regular price checking;
Ensure good warehousing conditions of the goods and respect of the guidelines;
Supervise the management of the In and Out of the Store (purchases, in kind donation, fuel…);
Ensure the respect of the traceability between purchase and storage (IKD Code creation, code follow up between the different documentation of the Supply Chain);
Ensure the adequacy between the physical check and the Stock Follow Up and perform regular and ad-hoc check;
Coordinate with procurement and warehousing section to ensure an adequate treasury forecast to submit to Finance department;
Check and compile the monthly report for the supply part (KPVI, PFU, SFU, IKD and Price List);
Analyze the Supply Chain indicators and performance; report it to Logistics Head of Department.
Make sure ACF logistical procedures are respected and supervise both clients and suppliers in the application of these procedures
Monitoring the Supply Plan and address, any delays in implementation to the Logistics Head of Department.
Establishing the Treasury Forecast
Negotiation and selection of suppliers
Control stock management (storage conditions, reporting, expiry dates) and stock movements link with purchases and deliveries to the field
Collecting data on the market and local suppliers
Mission 2: Supervise the Procurement Process;
Responsible and accountable for developing mission procurement strategies. Ensure all mission program procurement needs are met on time in accordance with Supply Chain guidelines and donors' standards.
Organize the procurement planning with the Programs;
Anticipate the different markets and procedures to be respected according to ACF KLV3 and donors specifics procedures;
Identify all Framework Agreements that needs to be produced at base level to ease purchases and reactivity;
Support the Supply Officers on Negotiated Procedure Process when necessary and volume of supplies is consequent;
Develop commercial relations with new suppliers and maintain good relation and regular meeting with the current one that ACF is dealing with;
Provide advice to the Supply Officers prioritizing the purchases according to the needs and deadlines
Anticipate the financial needs through the treasury forecast
Mission 3: Supervise the Storage Management and Inventories Control
Responsible for managing and controlling all inventory and warehouse operations in the mission program and to ensure that there is precise record keeping, and implementing inventory standard operating procedures and control as provided by Supply Chain guidelines manual.
Guarantee that the procedures and instructions of stock management are followed;
Ensure that security stock and respected at any time;
Establish a replenishment level if necessary;
Control inventories of the stock (monthly and randomly);
Proceed to regular check control of the stock in order to make sure that cleaning, organization, ventilation and temperature control are monitor and respected
Advise the Warehouse Officer in terms of Pharmacy Management if necessary
Liaise with the Pharmacist to ensure proper follow up on drugs
Make sure that all the documentation match together (physical inventory, bin cards, stock cards, Stock report)
Monitor regularly the storage conditions
Control that temperature follow up is properly done in the pharmacy by use of log tags.
Mission 4: International Supply Management
Support the Logistics Head of Department in formulating and updating strategic definition, and an operational frame of Yemen international supplies. This includes, but not limited to continuous updating the mission international Supply strategy and operational Frame standard operating procedures.
Monitor International Supply Chain – Routes, Logistic Actors and Importations Processes
Contribute to Decentralized stock management strategy of Yemen mission and collaborate with programs in planning the needs forecasts.
Coordinate with relevant stakeholders on imports processes internally and externally, this includes HQ Supply unit (SAE), relevant authorities in the country (MOH, SBoDMA,CA,TA,MOF) and relevant department in the mission for easy import facilitation.
Mission 5: Supervise the Supply Logistics Team, Learning and Development
Responsible and accountable for overseeing all supply chain learning and development initiatives in mission, assessing training needs, and developing training plans for supply chain staff and overall team management and supervision.
Establish a work plan;
Control the planning of the Supply logistics team at capital level
Delegate the activities and check that they are properly executed;
In case of absence of a direct team members, take over the activities
Organize training sessions, including Link support to the mission.
Carry out appraisal interviews
Provide technical support to the team if necessary.
Taking part in the recruitment of his/her teams
Organizing and leading team meetings
Working out and monitoring individual action plans for team members
Managing planning operations, task sharing and coordination of work
Providing for evaluation interviews for team members
Providing technical support to the teams
Identifying the training needs of team members
Devising, organizing and leading training sessions
Managing difficulties in the team
Mission 6: Ensure a smooth management of the LINK software on the mission:
Be the LINK focal point with HQ (under supervision of the Log HoD)
Feed the HQ LINK team with bugs and inconsistencies within the software
Ensure adequate training for all news comers/users of the software (programs requester, logistician users)
Support the users in guiding them through the material available (LINK video, user guides, PPT file)
Support the users when they face unusual situations with the software on how to solve them
Manage the LINK data (Delivery locations, local markets, local suppliers, taxes…)
Objective 7: Support the Logistics Head of department
Acting as Head of Department when required (Gaps, leaves, etc...);
organizing trainings, workshops on different supply themes according to the needs identified by the Logistics HoD;
Analyzing the Supply chain data from Link and Stock reports and providing the feedback.
Mission 8: Archiving
The Supply Chain Coordinator is responsible for:
Make sure all the supply chain documentation, complete Purchase Dossier (PD, PR, SRO, DN) is scanned and archived in soft copy (on the NAS), uploaded on NHF , on Link Supply tool and in hard copy in the archiving room
Receive all PD (hard copies) from the bases on monthly basis, and make sure they are well archived
Liaise with Logistics Manager or base logisticians/supply officers to send all Purchase Dossiers in hard copies to the capital for archiving.
Monitor the scanning of the documentation and the proper archiving on the NAS and in the cupboards on regular basis
Make sure hard copies of the Purchase Dossiers are received to the capital on monthly basis
Mission 9: Compliance, Control and Ethics
Responsible for identifying and analyzing compliance risk in supply chain processes, implementing strong procurement controls, identifying procurement red flags, implementing internal and external audit corrective action plans and ensuring all supply chain activities are conducted ethically.
Regular snap shot pre-audits.
Due diligence compliance to donor rules, ACF procedures and ethical business practices.
Adherence to Value for Money principles in all Supply Chain processes.
ACF offers equal opportunities to qualified female, male and/or persons with a disability.
How to Apply
How to apply has been removed becuase this job has ended. If this is a special case, please contact us and we will help. By the way, copying this and pasting it was a smart move ;)
Important Notes /
مقترحات هامة
Following the instructions on

How to apply

will always increase your chances of getting your application looked at.


إتباع تعليمات التقديم المذكورة في كل إعلان ستزيد من فرصة النظر لسيرتك الذاتية من قبل الجهة المعلنة
If you're applying by email, make sure you mention the job title in the

"Subject"

field of your message


تذكر أن تكتب إسم الوظيفة و موقعها في عنوان البريد عندما يكون التقديم عبر الإيميل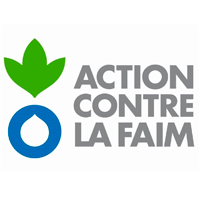 Other jobs from Action Contre la Faim
Send this job to a friend