Consultant
This job has ended. You cannot apply anymore.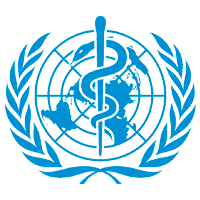 Job Description
National Consultant – Supporting mhGAP Supervision and Referral_Multiple positions and locations in Yemen - (2210498)
Grade: No grade
Contractual Arrangement: External consultant
Contract Duration: (Years, Months, Days): 3 months
Posting Date: Nov 19, 2022, 10:25:40 PM
Closing Date: Nov 28, 2022, 1:59:00 AM
Primary Location: Yemen
Organization: EM_YEM WHO Representative's Office, Yemen
Schedule: Full-time
IMPORTANT NOTICE: Please note that the deadline for receipt of applications indicated above reflects your personal device's system settings.
Area of expertise:
National Consultant – Mental Health
Purpose of consultancy
Considering that many health facilities in Yemen have been damaged and the availability of mental health staff is limited, and the mental health needs of the affected population are high, national consultant(s) to be recruited to provide technical supportive supervision for the staff working in PHC facilities who have been trained on recognition and management of priority mental, neurological and substance use disorders identified in mhGAP and to support the development of referral process between PHC and specialist services.
Background
The population in Yemen has been enduring more than a decade of disturbance and armed conflict. Living in such a crisis/conflict setting can have a significant impact on the overall well-being of individuals and communities including mental health and psycho-social well-being with short and long-term consequences specifically on vulnerable groups such as children, women, adolescent girls, and the elderly. In conflict settings, people can be affected in many ways and require multi-layered and multi-sectoral coordinated responses across the tiers of health and social services.
WHO recommends two types of supervision after the initial mhGAP training, administrative supervision to ensure adequate documentation and record- keeping and address administrative problems in monitoring the overall implementation of mhGAP. Clinical supervision ensures fidelity to mhGAP guidelines, reinforces the initial training of health care providers, strengthens clinical skills in providing MNS care, and promotes the use of mhGAP in an integrated model of service delivery.
This consultancy aims at achieving two objectives: 1. Providing supervision for the health staff trained on mhGAP, and, 2. Supporting the development of the referral process.
Deliverables
The consultant will have the responsibility to collaborate with different stakeholders to achieve the following outputs:
Output 1: Provide on-the-job supervision to trained PHC health staff on mhGAP..
Deliverable 1.1: Finalization of the supervisory checklists and submitting a supervision schedule for the PHC staff in the catchment area.
Deliverable 1.2: Conduct the job-supervision activities (in person where possible) using interactive methods such as role plays, case presentations, and group discussions.
Deliverable 1.3: Provide direct clinical supervision to identify, treat and care for people with MNS conditions in the general health system (e.g., managing complicated cases in EHCP health facilities).
Deliverable 1.4: Support the development of case recording and referral forms for use at the PHC facilities and use the mhGAP -HIG tools for integrating mental health categories into the health management information system and monthly report data to relevant focal persons.
Output 2: Establish links and referral mechanisms to and from PHC to specialist services and community-based support, (where appropriate) following a consultative process involving members of the MHPSS task force and MoPHP counterparts to review the existing, case definitions and identify the existing systems for referrals for a person with MHPSS Problems.
Expected Impact
The established referral network will improve access of the affected population to community-based MHPSS services.
Supervision and follow-up on trained health staff at the EHCP-supported health facilities will reinforce health staff skills and increase access of beneficiaries to MHPSS services and fill the gap in mental health service delivery.
Qualifications, experience, skills -, and languages Educational Qualifications:
Advanced university degree (Master's level or above) in Psychiatry, Clinical Psychology.
Experience
Essential: At least seven years of relevant experience, at the national level familiar with international guidelines, mhGAP and other relevant material with experience providing mental health and psychosocial support (MHPSS). Additionally, the consultant should have relevant experience in supervising trained health staff using mhGAP.
Desirable: Experience working in humanitarian and/or emergency response. Experience in WHO, other UN agencies, relevant nongovernmental, health cluster partners or recognized humanitarian organizations. Experience in collectively developing referral networks, SOPs, work plans, monitoring, and evaluation plans.
Skills/Knowledge:
Technical skills and knowledge in providing mental health and psychosocial support Knowledge of WHO's communication goals, visions, positions, policies, guidelines, and strategies.
Demonstrated skills in capacity-building activities in MHPSS using mhGAP.
Demonstrated skills and knowledge in emergency and humanitarian response activities and how it relates to MHPSS.
Good knowledge of country-level situations regarding Mental Health and Non- Communicable Diseases with a good understanding of relevant country's needs, priorities, and policies, along with WHO's policies, practices, guidelines, and procedures in the related areas and ability to apply them in the country office setting.
Good planning and organizational skills. Ability to work in a multicultural environment.
Teamwork Respecting and promoting individual and cultural differences and collaborating with colleagues to achieve the goal of the consultancy. Work effectively in an emergency and humanitarian response context, under constraints, and meet deadlines.
Languages and level required (Basic/Intermediate/Expert):
English – Expert knowledge of English and Arabic – fluent – the language used for fieldwork
Location:
Multiple locations in Yemen: Sana'a and Aden
Travel:
The Consultant is expected to conduct field visits to health facilities, an estimated schedule of movement will be discussed after enrolment
Remuneration and budget (travel costs are excluded):
a. Remuneration: NOD level – USD 4,376/month
Expected duration of the contract:
Start date: 01 December 2022
End date: 31 March 2023
Additional Information :
This vacancy notice may be used to identify candidates for other similar consultancies at the same level.
Only candidates under serious consideration will be contacted.
A written test may be used as a form of screening.
If your candidature is retained for an interview, you will be required to provide, in advance, a scanned copy of the degree(s)/diploma(s)/certificate(s) required for this position. WHO only considers higher educational qualifications obtained from an institution accredited/recognized in the World Higher Education Database (WHED), a list updated by the International Association of Universities (IAU)/United Nations Educational, Scientific and Cultural Organization (UNESCO). The list can be accessed through the link: http://www.whed.net/. Some professional certificates may not appear in the WHED and will require individual review.
For information on WHO's operations please visit http://www.who.int.
WHO is committed to workforce diversity.
WHO has a smoke-free environment and does not recruit smokers or users of any form of tobacco.
Applications from women and from nationals of non and underrepresented Member States are particularly encouraged.
WHO prides itself on a workforce that adheres to the highest ethical and professional standards and is committed to putting the WHO Values Charter into practice.
WHO has zero tolerance towards sexual exploitation and abuse (SEA), sexual harassment, and other types of abusive conduct (i.e., discrimination, abuse of authority, and harassment). All members of the WHO workforce have a role to play in promoting a safe and respectful workplace and should report to WHO any actual or suspected cases of SEA, sexual harassment, and other types of abusive conduct. To ensure that individuals with a substantiated history of SEA, sexual harassment, or other types of abusive conduct are not hired by the Organization, WHO will conduct a background verification of final candidates.
Consultants shall perform the work as independent contractors in a personal capacity, and not as a representative of any entity or authority. The execution of the work under a consultant contract does not create an employer/employee relationship between WHO and the Consultant.
WHO shall have no responsibility whatsoever for any taxes, duties, social security contributions, or other contributions payable by the Consultant. The Consultant shall be solely responsible for withholding and paying any taxes, duties, social security contributions, and any other contributions which are applicable to the Consultant in each location/jurisdiction in which the work hereunder is performed, and the Consultant shall not be entitled to any reimbursement thereof by WHO.
Consultants working in Switzerland must register with the applicable Swiss cantonal tax authorities and social security authorities, within the prescribed timeframes (Guidelines issued by the Swiss Mission are available at:
https://www.eda.admin.ch/missions/mission-onu-geneve/en/home/manual- regime-privileges-and-immunities/introduction/Manuel-personnes-sans-privileges-et-immunites-carte-H/Non fonctionnaires et stagiaires.html
How to Apply
How to apply has been removed becuase this job has ended. If this is a special case, please contact us and we will help.
Important Notes /
مقترحات هامة
Following the instructions on

How to apply

will always increase your chances of getting your application looked at.


إتباع تعليمات التقديم المذكورة في كل إعلان ستزيد من فرصة النظر لسيرتك الذاتية من قبل الجهة المعلنة
If you're applying by email, make sure you mention the job title in the

"Subject"

field of your message


تذكر أن تكتب إسم الوظيفة و موقعها في عنوان البريد عندما يكون التقديم عبر الإيميل