FSL Officer – Field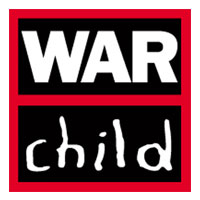 Development
Posted on 23 Jun, 2022
Closing on 17 Jul, 2022
Update
Department has been changed to Programme
Job Description
FSL Officer – Field
Department: Programme
Contract Type: Fixed-term – One Year with possible extension
Place of Work: 40% Sana'a and Aden offices 60% roving in the field
Reports to: Programs Manager
Grade 5
About us
War Child, the charity for children affected by war. We are the only specialist charity for children in conflict, delivering high-impact programmes that are rebuilding lives across Afghanistan, Iraq, the Democratic Republic of Congo (DRC), Central African Republic and Yemen. We understand children's needs, respect their rights, and put them at the centre of the solution - from supporting Syrian children to access education to reintegrating child soldiers in the Central African Republic and upholding the rights of children caught up in juvenile justice in Afghanistan. We look forward to a world in which the lives of children are no longer torn apart by war. This is a vision that can only be realised through the collective actions of children themselves, communities and their leaders, organisations like War Child, governments, and key decision-makers.
WAR CHILD UK has established a mission in Yemen in 2016, initially starting its programming with the implementation of projects for the provision of food assistance to ensure children have access to food and are able to meet their basic nutritional needs. WAR CHILD UK - YEMEN later expanded its programming to include education and protection integrated activities. Today, WCUK – YEMEN has two registered offices in Sana'a and Aden governorates, and continues to work with local partners and stakeholders across the country to support and improve children's wellbeing to ensure they can access relevant protection services, education and livelihoods opportunities.
FSL Officer Role
War Child UK has worked in Yemen since 2017 with partners and local authorities to support improvements in child protection, education, food security and livelihoods. Programs have largely been implemented in Sana'a, Al Hodeidah, Ibb and Taiz and extended our program in Aden and the West Coast. We are recruiting an FSL officer for our program in Yemen. The Food Security & Livelihoods Officer will implement WC's Food Security & Livelihoods activities to address food insecurity and poor nutrition levels in Yemen. The candidate is expected to be technically strong in the sector of FSL, but since War Child is a specialist child protection charity, their ability to link FSL work to child protection outcomes will be a large component of this role.
Key Responsibilitie
Program Development and Management
Develop, plan, and implement FSL activities related to food security, CVA programming and livelihoods.
Working closely with WCUK Advisors to develop tools/SOPs/ToR/needs/Cash feasibility and markets assessments or any other tools/assessment relevant to FSL and CVA interventions to ensure high quality and best practise being used through project life cycle.
Leading cash and markets feasibility assessment to inform the best modality and appropriate mechanism for delivering assistance to beneficiaries
Work as the focal point for CVA modalities embedded FSL and other programs including protection and education by providing guidance and advice during pogroms lifecycle.
Facilitate integration of FSL programs activities with child protection and education programs.
Work closely with the team to develop FSL and CVA programs' proposals/concept notes inputs including narrative, budget, logical framework, activities descriptions, risk matrixes and mitigation measures.
Participate in analyses of needs at the community level, assess resources available for addressing the needs of vulnerable households, and suggest innovative approaches for filling gaps in programming.
Design and implement the programme in line with War Child UK's FSL strategy and modalities and in coordination with FSAC cluster at national, hubs levels and with relevant authorities to avoid overlapping of interventions.
Engage with relevant internal and external stakeholders to share information and conduct consultations about the national FSL needs.
Regularly participating in food security and agricultures cluster FSAC and cash and marking working group CMWG meetings/at national and hubs level where WCUK's programs are implemented.
Identify and address staff capacity building opportunities.
Ensure gender cross cutting issues and safeguarding are embedded in the project cycle.
Manage the Food Security & Livelihoods staff when implementing activities in the supported facilities and in the communities.
Program implementation
Leading the implementation of all food security and livelihood interventions, including CVA based programming, agricultural programming, FFA, CFW, livestock, and small business development.
Ensure that the food security & livelihoods and CVA are delivered according to WCUK's and donors' contractual requirements and that all activities and deliverables are completed within the agreed timescale and budget.
Actively participate in the collection and analysis of information used to determine vulnerability, and develop transparent targeting criteria
Identify appropriate Cash for Work/FFA activities and ensure the CFW interventions are gender sensitive.
Ensure quality and integrity of implementation, administrative systems, and established deadlines
Provide real time technical advice to project staff through direct regular field visits.
In coordination with the FSL-Advisor and Programs manager, ensure that project related procurement is conducted according to WCUK and donor procurement policies and procedures.
Monitor the project procurement planning and financial forecasting
Working closely with the M&E team, put in place a FSL sector MEAL plan, ensuring this links to report requirements.
Prepare a detailed implementation plan (DIP) and monthly/weekly plans and ensure the FSL and CVA team adheres to the plan
In collaboration with the M&E team, regularly gather evidence and data from projects in the field
Participate in the design of baseline, mid-term and end of project evaluations as well as PDMs and other related tools and surveys/assessments
Participate in the documenting lessons learnt, best practice and case studies to contribute to sector learning.
Participate in internal coordination and management meetings to promote effective and efficient information sharing and program integration
Ensure early and rigorous implementation of accountability mechanisms
Prepare regular and comprehensive project progressive monthly reports
Performing any other relevant tasks delegated by line Manager from time to time.
Contribute to creating a culture committed to the safeguarding of children and adults and compliant to WCUK's Child Safeguarding and Adults at Risk Policies
STANDARD MINIMUM QUALIFICATIONS
Education
University degree (B.S.c) in social science, economics, Agriculture, geography or other discipline relevant to urban/rural livelihoods.
At least four years' experience in Food Security and Livelihoods interventions (Food/ Commodity vouchers, distributions, food security & livelihoods project).
Skills
Good Organizational and Analytical Skills
Capacity to supervise team.
Report writing.
Project cycle management.
Capacity to relate with other stakeholders
Good knowledge of the area of intervention
Skills related to participatory research methods, and computer literacy,
Ability and willingness to travel extensively to the field, under sometimes difficult and occasionally insecure circumstances.
Communication skills to operate with a multinational and multilingual team
Computer knowledge (Word, Excel, SPSS).
Fluent in Arabic and English (speaking and writing) is essential.
Competencies:
Strong organizational skills: the ability to be flexible and work well under pressure in a fast-paced team environment.
Being able to handle multiple demands and obligations and establish priorities.
Strong communicator: Good communication skills - including listening capacity.
Innovative: able to learn the lessons, to adapt the program to the realities and best practices.
Analytical skills: the ability to process the information required to effectively support activities as required by the programs on the ground.
Commitment to War Child's policies, procedures, values, and mission.
Team player: an ability to interact effectively with members of the team, the recipient communities, implemented partners and other partners is necessary.
Confidentiality, discretion, honesty and integrity in the performance of the work.
These duties provide a framework for the role and should not be regarded as a definitive list. Other reasonable duties may be required consistent with the grade of the post.
Person Specification
War Child UK is an equal opportunity employer.
War Child UK does not charge a fee at any stage of the recruitment process.
As this role is a National position, all candidates are required to be Yemeni nationals.
Female with the above qualifications are encouraged to apply.
Only candidates who are short-listed will be contacted.
Our benefits
Child safeguarding and Adults at Risk
Our work with children and at-risk adults to keep them safe is the most important thing we do. We are committed to the safeguarding of children and vulnerable adults in all areas of our work. We have zero-tolerance for any behaviours and practices that puts children and/or vulnerable adults at risk of abuse and/or harm. Successful applicants will be expected to be compliant and sign up to our Child Safeguarding policy, Adults at Risk Policy, anti-bribery policy, code of conduct, and other War Child's policies.
You can find the Child Safeguarding and Adults at Risk policy here: https://www.warchild.org.uk/whats- happening/news/our-child-safeguarding-policies-and-procedures
How to Apply
Interested internal candidates are encouraged to submit a Letter of Motivation and a CV to recruitmentyemen@warchild.org.uk before the closing date.
The vacancy will be closed on 16/07/2022 at 11:59 PM.

Please Indicate the position and Vacancy Number in the email Subject Line (#WCUK-FSL1) + your name otherwise, your application will not be considered.

Applications after the closing date will not be accepted.
Pre-employment checks
Employment with War Child will be subject to the following checks prior to your start date:
Receipt of three satisfactory references.
New and clear police check.
Commitment to Child Safeguarding and Code of Conduct policies.
Important Notes /
مقترحات هامة
Following the instructions on

How to apply

will always increase your chances of getting your application looked at.


إتباع تعليمات التقديم المذكورة في كل إعلان ستزيد من فرصة النظر لسيرتك الذاتية من قبل الجهة المعلنة
If you're applying by email, make sure you mention the job title in the

"Subject"

field of your message


تذكر أن تكتب إسم الوظيفة و موقعها في عنوان البريد عندما يكون التقديم عبر الإيميل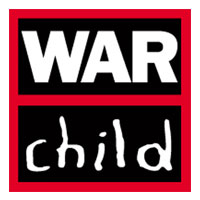 Other jobs from War Child UK