Senior Nutrition Officer
This job has ended. You cannot apply anymore.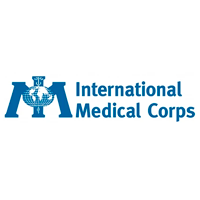 Job Description
JOB TITLE: Senior Nutrition Officer
JOB CODE / CONTRACT
LOCATION: Aden
Organization: International Medical Corps
JOB FAMILY: Nutrition
JOB CATEGORY: H & N
REPORTING MANAGER: Nutrition Manager
JOB LEVEL: Grade 1
Deadline: May .30.2023
JOB SUMMARY
This position is to strengthen CMAM and IYCF interventions at health facility and community level in the project areas funded by all active grants. It aims at contributing to improve quality services delivery in treating acute malnutrition and prevention strategies for malnutrition in Aden with frequent travelling to the field sites locations where International Medical Corps is implementing nutrition program.
MAIN TASKS AND RESPONSABILITIES
Provide sound CMAM technical support to the health facility staff and International Medical Corps nutrition staff, adhering to Yemen CMAM guidelines.
Provide synergy to the promote Infant and Young Child and hygiene practices, working closely with nutrition and Health team in the program to promote adoption of those
Build the capacity of the national staff, to be able to manage nutrition program (CMAM, IYCF-E and Mother care group dynamics incorporating the social aspects of the community).
Ensure efficiency and results-oriented performance in the CMAM and IYCF-E component of the program
Provide overall management support to the nutrition team, support in recruitment of the nutrition staff at field level, evaluating staff and providing programmatic directions to the team.
Develop weekly and monthly work plans that are practical, that will guide the team to effectively deliver services to the affected population, as well monitor the progress of all set project results, verses targets set.
Document all processes and outputs of capacity building, coordination and management of activities to ensure experiences and lessons are well documented for future reference
Coordinate with management of acute malnutrition program for referrals between components.
Coordination and representation of IMC in district nutrition cluster meetings, in absence of the Nutrition Project Manager.
Work with MEAL team on developing and conducting surveys and evaluations as needed. This could include knowledge, attitudes and practices, SMART and other surveys.
Work closely with MEAL team by providing weekly and monthly progress updates. S/he will also submit quarterly, mid-term and final technical reports as may be required by the project documents and in a timely manner.
Work closely with Health and WASH team, nutrition treatment team, to ensure that nutrition messages are intergraded in all Health facilities and outreach activities.
Develop innovative methodologies that will enhance effective sharing of IYCF and hygiene messages, that are acceptable and adheres to the community culture and norms.
Work closely with the community and create feedback mechanism pathway, that will enable communities to provide feedback to the program and that the program team respond to issues raised by the affected population timely.
Prevention of Sexual Exploitation and Abuse: Actively promote PSEA (Prevention of Sexual Exploitation and Abuse) standards within International Medical Corps and amongst beneficiaries served by International Medical Corps.
Compliance & Ethics: Promotes and encourages a culture of compliance and ethics throughout International Medical Corps. As applicable to the position, maintains a clear understanding of International Medical Corps' and donor compliance and ethics standards and adheres to those standards. Conducts work with the highest level of integrity.
MINIMUM REQUIREMENTS
Bachelor's degree/Diploma in medicine, dentistry, Nursing, medical assistant or in nutrition/health is required.
Good knowledge of the processes and approaches concerning nutrition issues; knowledge of the operations of the national governments in nutrition and health.
Experience/training in organizing and executing nutrition programs.
At least 2 years of relevant work experience in CMAM and IYCF.
Previous experience working for an international NGO.
Communicating in a credible and effective manner: Expresses oneself clearly in conversations and interactions with others; listens actively. Produces effective written communications. Ensures that information is shared.
Ability and willingness to travel to project sites as needed.
Very good report writing skills and strong in use of MS Office, EXCEL, Email applications.
Strong English and Arabic skills, written and spoken. Ability to write reports in English is required.
Additional Information
Travel Required: % of Time
Scope (Financial / Non-Financial):
Key Contacts (Internal and External):
This job description is subject to review to ensure that it reflects the requirements of International Medical Corps.
Code of Conduct
As applicable to this position, an individual must promote and encourage a culture of compliance and ethics throughout the organization and maintain a clear understanding of International Medical Corps' and donor compliance and ethics standards and adheres to those standards. Staff are also responsible for preventing violations to our Code of Conduct and Ethics, which may involve Conflicts of Interest, Fraud, Corruption or Harassment. If you see, hear, or are made aware of any violations to the Code of Conduct and Ethics or Safeguarding Policy, you have an obligation to report.
If this is a supervisory position, one must set an example of ethical behavior through one's own conduct and oversight of the work of others; ensure that those who report to you have sufficient knowledge and resources to follow the standards outlined in the Code of Conduct & Ethics; monitor compliance of the people you supervise; enforce the Code of Conduct & Ethics and International Medical Corps' policies, including the Safeguarding Policy and the Protection from Harassment, Bullying and Sexual Misconduct in the Workplace Policy, consistently and fairly; support employees who in good faith raise questions or concerns.
Safeguarding
It is all staff shared responsibility and obligation to safeguard and protect populations with whom we work, including adults who may be particularly vulnerable and children.
Equal Opportunities
International Medical Corps is proud to provide equal employment opportunities to all employees and qualified applicants without regard to race, color, religion, sex, sexual orientation, national or ethnic origin, age, disability or status as a veteran.
International Medical Corps never asks job applicants for a fee, payment, or other monetary transaction. If you are asked for money in connection with this recruitment, please report to International Medical Corps at the website provided at the end of this document.
Website for reporting misconduct: www.InternationalMedicalCorps.ethicspoint.com. Please do not submit your CV or application to this website, it will not be considered for review
I have reviewed the contents of this document and acknowledge receipt of this job description.
How to Apply
How to apply has been removed becuase this job has ended. If this is a special case, please contact us and we will help.
Important Notes /
مقترحات هامة
Following the instructions on

How to apply

will always increase your chances of getting your application looked at.


إتباع تعليمات التقديم المذكورة في كل إعلان ستزيد من فرصة النظر لسيرتك الذاتية من قبل الجهة المعلنة
If you're applying by email, make sure you mention the job title in the

"Subject"

field of your message


تذكر أن تكتب إسم الوظيفة و موقعها في عنوان البريد عندما يكون التقديم عبر الإيميل