Supply of 1,450. Pcs of Family Tents
This tender has ended. You cannot apply anymore.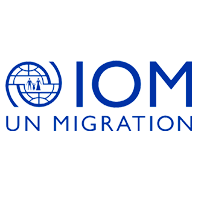 Tender Details
INVITATION FOR BIDS
IFB No.: MAR-SFI-2021-31189
Date: November 10, 2021
The International Organization for Migration (IOM) is UN MIGRATION AGENCY established in 1951 and is committed to the principle that humane and orderly migration benefits both migrants and society.
In the framework of IOM Shelter and NFI Emergency Response in Yemen, the IOM Bids Evaluation and Awards Committee ("BEAC") invites interested Bidders to submit "Bid" for the supply of 1,450. Pcs of Family Tents as per given below specifications.
Item No.

Item Description

Quantity

Unit

1

Threefold deluxe tent with the outer layer of grey cotton canvas, the black fabric as the middle layer and the inner layer as dyed and printed fabric. The structure of the tent is based on iron poles and sticks which gives a strong and firm appearance of the tent.

Specification

Dimensions

Length:4m; Width: 4m; Height: 2.80m

Walls

4

1.75m

Doors

4

Height: 1.75 m; Width: 1.15 m

Windows

4

Height: 0.40 m; Width: 0.25 m

Outer Fabric

Grey Cotton Canvas

600 GSM

Middle Fabric

Black Fabric

160 GSM

Inner Fabric

Dyed/Printed Fabric

160 GSM

Ropes

12 Pieces

14 mm

Iron Poles

12 Pole

2.50" Round

Iron Sticks

12 Sticks

1" Round

Iron Pegs

-

-

Iron Ridge

-

-

Ground Sheet

-

-

Hammer

1 Hammer

1 kg

Packing Material

Inner & Outer

Inner: Canvas bag, 300GSM Outer: PE Lamination, 250GSM

Technical Specifications:

Walls:

- The external layer: made from water, heat and sunrays-resistant cotton cloth, 600 gm thickness.

- The middle layer: made from black, sun-blocking lining, 160 gm thickness.

- The internal layer: made from lining cloth with a traditional trees design.

Iron Poles:

All poles are made from high quality iron.

The middle pole's height: 5*8 (3 meter)

Corridors height: 1.75 meter

Tent's divider height and width: 1.75*5 meter

The ropes:

12 robes, 14 ml thickness

Window:

Four windows

Height and width of each window: 40*25 cm

Doors:

Four doors.

Height and width of each door: 1.75*1.00 meter

1,450.

Pcs
A complete set of Bidding Documents is available for issuance to Interested Bidders at
https://ye-p-app02.azurewebsites.net/ on the 10th of November 2021.
Instructions:
New Interested bidders can register their company with IOM for any advised tender through:




Vendor Registration Platform

:

https://ye-p-app02.azurewebsites.net/

Interested bidders must submit their offers electronically through IOM System

(

https://ye-p-app02.azurewebsites.net/

).

Generate Google drive link for Technical Offer, catalogue and all others supporting documents and share with IOM with financial offer through the system with open access to IOM colleagues to download from google drive.

Bank Guarantee "hardcopy "can be submitted to IOM office in Sana'a, Aden or Marib before the deadline and submit bid security photocopy with financial offer

Samples can be delivered to IOM Marib Warehouse in AL Rawdha Area within the given timeline. Sample will not be accepted after closing date of BIDs.

Bidders must read and sign the Annex for IOM-Code-of-Conduct-for-Suppliers.

Bidders must read, sign, fill up and stamped it the Annex VIS.

Delivery of tents will be to IOM WHs Marib. Due to situation if mission require to change delivery location. IOM will contact supplier accordighly.
Mandatory Eligibility Criteria:
Bidders must submit 2% bid security of the total bid amount (Must be submitted to IOM Offices-Aden, Sana'a or Marib

Bidders must fill the delivery schedule (Annex C) attached with RFP.

Bidders to provide MANUFACTURER'S AUTHORIZATION Form.

Bidders must fill the PRICE SCHEDULE (Annex B) attached with RFP.
Others:
Deadline of submission offers will be on the 25th of November 2021.
Bids shall be valid for a period of Ninety calendar days (90 days) after submission of Bids.
The system will reject submissions after the deadline. Bids will be opened at the above address and within one week after closing date.
IOM reserves the right to accept or reject any bids, and to cancel the procurement process and reject all bids at any time prior to award of Contract, without obligation to inform the affected Bidder/s of the ground for IOM action.
Very truly yours,
BEAC Chairperson
IOM is encouraging companies to use recycled materials or materials coming from sustainable resources or produced using a technology that has lower ecological footprints.
Important Notes /
مقترحات هامة
Sometimes clients make changes and updates to their tenders; if you want to be notified about any updates, please click the

Follow this tender

button above.


لمتابعة أي تحديثات تطرأ على هذا الإعلان يرجى الضغط على زر تابعني و إدخال أيميلك
Submitting a bid is an intensive process, and you need to start preparing all the requirements as early as possible.

Don't wait

, start now.


التقديم على أي مناقصة يتطلب الكثير من العمل و التحضير، عليك أن تبدأ من الأن و عدم الإنتظار لقرب الموعد النهائي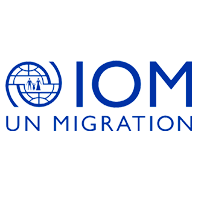 What does this mean?
If this tender gets any updates, you will be notified by email

Updates may be new deadline, new attachements or extensions...etc