Construction of the Transmission Line for the Al Suyda Water Scheme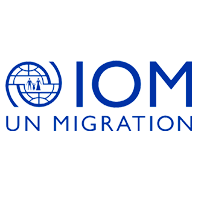 Update
A pre-bid meeting will be conducted remotely on Microsoft Team
Tender Details
REQUEST FOR QUOTATIONS (RFQ)
To: Specialized construction vendors.
Project: Construction of the transmission line for the Al Suyda Water Scheme
Ref. No.: IOM/YE/MAR/2022-30175
Deadline: 19th of May
Bids submission: Read instructions below.
IAEB No.: IOM/YE/MAR/2022-30175
Date: 24-Apr-2022
The International Organization for Migration (IOM) is an intergovernmental humanitarian organization established in 1951 and is committed to the principle that humane and orderly migration benefits both migrants and society.
In the framework of Construction of the transmission line for the Al Suyda Water Scheme, the IOM Bids Evaluation and Award Committee ("BEAC") now invites interested Contractors to apply for eligibility and if found eligible, to bid for the proposed Construction of the transmission line for the Al Suyda Water Scheme
A Field-Visit for the site of the construction will be conducted on the 26 and 27th of April, gathering point will in Louver Hotel from 10am to 12PM.
A written notice will be issued to all Contractors determined eligible and not eligible. Only eligible Contractors will be allowed to purchase the Bidding Document and allowed to submit Bid.
Bid submission
Bids shall be valid for a period of 60 to 90 calendar days after submission of Bids and must be accompanied by a Bid Security in the amount of 2.5% of the total Bid price in the form of and shall be delivered to the BEAC at Louver Hotel – Marib city, Marib , yemen on 19th of May 2022. Late bids shall be rejected.
Bid submission on the vendor portal and hard copy to the office.
The Bidder shall submit their financial offers through the system https://ye-p-app02.azurewebsites.net/ of IOM vendors.
The Bidder shall seal the original and all copies of the Bid in two inner envelopes and one outer envelope, duly marking the inner envelopes as "ORIGINAL" and "COPIES".
The inner and outer envelopes shall
(a) be addressed to:
The Chairperson
Bids Evaluation and Award Committee (BEAC)
Marib, LOUVER HOTEL , MARIB CITY, YEMEN
(b) bear the name and identification number of the Contract 4200239446
IOM reserves the right to accept or reject any bids, and to cancel the procurement process and reject all bids at any time prior to award of Contract, without obligation to inform the affected Bidder/s of the ground for IOM action.

Very truly yours,
IOM marib PLU
BEAC Chairperson
IOM is encouraging companies to use recycled materials or materials coming from sustainable resources or produced using a technology that has lower ecological footprints.
To download the related document, please click on the below link
Update:

Pre-bid online meeting
A pre-bid meeting will be conducted remotely on Microsoft Team on the following link on the 11th of May from 11:00 AM to 01:00 PM Click here to join the meeting
Important Notes /
مقترحات هامة
Sometimes clients make changes and updates to their tenders; if you want to be notified about any updates, please click the

Follow this tender

button above.


لمتابعة أي تحديثات تطرأ على هذا الإعلان يرجى الضغط على زر تابعني و إدخال أيميلك
Submitting a bid is an intensive process, and you need to start preparing all the requirements as early as possible.

Don't wait

, start now.


التقديم على أي مناقصة يتطلب الكثير من العمل و التحضير، عليك أن تبدأ من الأن و عدم الإنتظار لقرب الموعد النهائي
2 days
left until deadline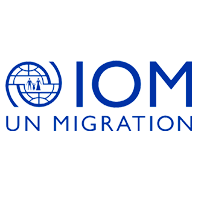 What does this mean?
If this tender gets any updates, you will be notified by email

Updates may be new deadline, new attachements or extensions...etc