Prequalification of Contractors/Suppliers for Construction Material, Tools & Safety Tools, Rehabilitation and CARAVANs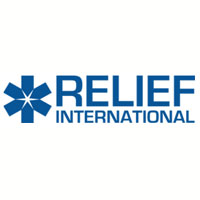 Tender Details
TENDER ADVERTISMENT NOTICE
EXPRESSION OF INTEREST (EOI) South Areas – PREQUALIFICATION OF
CONTRACTORS/SUPPLIERS for Construction Material, tools & Safety Tools,
Rehabilitation and CARAVANs
Relief International (RI) South Area invites your Expression of Interest to provide goods/services Relief International (RI)South Area is seeking to pre-qualify contractors and suppliers for different types of rehab and Construction Services and supply of Material and Caravans covering South Areas :
The EOI package details are as follows:
Prequalifying contractors for Rehabilitation and Construction services (Major/Medium/Minor) and Supply and installation of Caravans.
Prequalifying suppliers for Supply of Construction Material & Construction Tools.
Prequalifying suppliers Supply of Safety Tools
Subject of Tender: EXPRESSION OF INTEREST (EOI) South Areas – PREQUALIFICATION OF CONTRACTORS/SUPPLIERS for Construction Material, tools & Safety Tools, Rehabilitation and CARAVANs
ITT Period: 21 Days
ITT Closure Date and Time: 28 September, 2023
The collection of EOI package should be collected from the below addresses by submitting an official interesting letter :-
Location 1: Relief International Yemen Office, Alshabat Swqtra Street behind WFP office, Aden Yemen.
Location 2: Relief International Yemen Office, behind Agriculture Office, Alnasser area, Ataq,Shabwa Yemen.
Location 3: Relief International Yemen Office, Sheba Sky Hotel, Marib Yemen.
SCHEDULE & DEADLINE FOR SUBMISSION
The deadline for submission of bids is as follows. Late bids will not be accepted.
Stage

Date*

Time**

Invitation to call for interest release

September 7, 2023

9:00 a.m.

Meeting all interested contractors to respond to their clarification via team this link.

All suppliers need to submit their questions during this meeting. Any other questions before and after meeting will not be answered. Notes from meeting will be send all suppliers who have submitted their interest in participating in the tender regardless of their appearance at the office meeting.

September 17, 2023

11:00 AM

Deadline for submission

September 28, 2023

3:00 p.m.
All clarifications and questions should be addressed to: procurement.ri.yemen@ri.org
Important Notes /
مقترحات هامة
Sometimes clients make changes and updates to their tenders; if you want to be notified about any updates, please click the

Follow this tender

button above.


لمتابعة أي تحديثات تطرأ على هذا الإعلان يرجى الضغط على زر تابعني و إدخال أيميلك
Submitting a bid is an intensive process, and you need to start preparing all the requirements as early as possible.

Don't wait

, start now.


التقديم على أي مناقصة يتطلب الكثير من العمل و التحضير، عليك أن تبدأ من الأن و عدم الإنتظار لقرب الموعد النهائي
2 days
left until deadline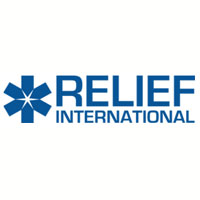 What does this mean?
If this tender gets any updates, you will be notified by email

Updates may be new deadline, new attachements or extensions...etc
Other tenders from Relief International