Long Term Agreement for Yemen Primary Research Services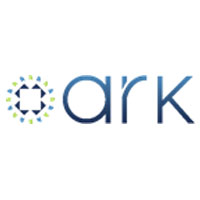 Tender Details
INVITATION TO BID
Long Term Agreement for Yemen Primary Research Services
ITB-ARK-LTA-22-ARKYE0019
To: Bidder
From: ARK Group DMCC
ITB Reference: ITB-ARK-LTA-22-ARKYE0019
ITB Issue date: 14 September 2022
ITB Closing date: 03 October 2022
ITB Closing time: 23:00 Gulf Standard Time (GST)
1. Purpose
ARK Group DMCC (hereinafter referred to as "ARK") is seeking proposals to establish a Long Term Agreement (LTA) with a qualified Primary Research company to secure the following services: Primary research in Yemen: (1) key informant interviews (KIIs), (2) quantitative surveys (random sampling), (3) quantitative targeted surveys, (4) focus group discussions (FGDs), and (5) field observation visits, as detailed in the Statement of Work (SOW) Annex 1.
Bidders should be able to deliver all five types of services, across all or at least in some of Yemen's governorates. The Invitation to Bid (ITB) evaluation scoring will favour bidders who are able to operate across a greater number of governorates. This ITB may result in award of a single or multiple call-off contracts for one or more qualified service providers.
2. Description of ARK
ARK is a stabilisation and development company committed to empowering local communities and beneficiaries in conflict, post-conflict, and fragile areas through the provision of evidence-based programmatic interventions, policy recommendations, research and capacity-building. Working with local communities, it seeks to understand and then mitigate the negative effects of conflict and instability, enhancing social cohesion and resilience whist promoting human security, development and economic opportunity. More details are provided in Annex 1 Statement of Work.
3. Instructions for Submitting Proposals
a) The ITB consists of:
This ITB invitation letter with submission instructions and evaluation criteria.
Annex 1: Statement of Work (SoW) for Yemen Primary Research Services
Annex 2: Proposal Declaration Form
b) Your proposal should be submitted via email to procurement@arkgroupdmcc.com adhering to the following instructions:
Technical and price proposals must be submitted in separate emails.
The first email shall be marked "[Your Company Name] - ITB-ARK-LTA-22-ARKYE0019 Technical Proposal" and contain: the (1) Proposal Declaration Form, (2) A copy of your company registration certificate and (3) the Technical Proposal. The technical proposal must not make reference to cost or pricing information at any point.
The second email shall be marked "[Your Company Name] - ITB-ARK-LTA-22-ARKYE0019 Price Proposal" and include your Price Proposal only.
Proposals must be received by ARK no later than

03 October 2022

, 23:00 GST. Any proposal received after this date will be rejected. ARK may, at its discretion, extend the deadline for the submission of proposals, by notifying all prospective bidders in writing. The extension of the deadline may accompany a modification of the bid documents prepared by ARK at its own initiative or in response to a clarification requested by a bidder.
Requests for clarification should be sent via email to procurement@arkgroupdmcc.com Clarification questions may be sent until 27 September 2022 (inclusive). Any written reply to a particular question will be shared with all other bidders who have expressed an interest. If you wish to receive answers to clarification questions sent by other bidders, please send an expression of interest to procurement@arkgroupdmcc.com by

27 September 2022.

An expression of interest is encouraged but is not a requirement to participate in the ITB.
The cost of preparing a proposal and negotiating a contract is not reimbursable.
Important Notes /
مقترحات هامة
Sometimes clients make changes and updates to their tenders; if you want to be notified about any updates, please click the

Follow this tender

button above.


لمتابعة أي تحديثات تطرأ على هذا الإعلان يرجى الضغط على زر تابعني و إدخال أيميلك
Submitting a bid is an intensive process, and you need to start preparing all the requirements as early as possible.

Don't wait

, start now.


التقديم على أي مناقصة يتطلب الكثير من العمل و التحضير، عليك أن تبدأ من الأن و عدم الإنتظار لقرب الموعد النهائي
7 days
left until deadline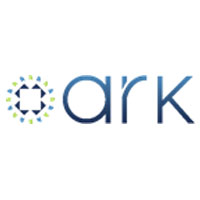 What does this mean?
If this tender gets any updates, you will be notified by email

Updates may be new deadline, new attachements or extensions...etc