Provision of Medical Comprehensive Care - تقديم خدمات رعاية طبية شاملة لموظفي المنظمة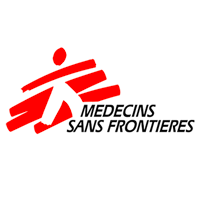 Update
تم تمديد الاعلان الى تاريخ 05 ديسمبر 2022
Tender Details
Initiation for Bids
Médecins Sans Frontières (MSF) is an International, independently funded, non-profit, humanitarian medical organization that offers assistance to populations in distress, to victims of natural and man-made disasters, and victims of armed conflict without discrimination and irrespective of race, religion, creed or political affiliation.

MSF would like to invite bidders with a tax ID and valid registration from the relevant government entity to:
Provide medical comprehensive care for the national staff and their dependents (with the possibility of including Parents).
Accredited companies in the field of health insurance who wish to participate in this tender may visit MSF Holland office in Sana'a, address: MSF-H Médecins Sans Frontières (MSF) Holland, Diplomatic Area (Street No.14) Behind Khawla Bint ALazwar girls' school, Sana'a, Republic of Yemen to submit their offer document sealed envelopes.
Each company representative should provide a letter of authorization from the representing party.
Tender offers can be submitted between 8:00 AM - 5:00 PM from Sunday to Thursday by interested parties to the above-mentioned address. The deadline for submission of tender offers is Thuresday, 01 December 2022 at 5:00 PM.
The tender opening committee from MSF and representatives from participating companies will open the bidding.
Representatives of companies must provide an official letter mentioning the representative's name with a copy of their identity.
Download the form attached to this announcement and attach it with your application signed and stamped.
For further information and queries, please contact us via phone at 730605029.
Offers that do not meet the conditions stated in the tender documents will be excluded. MSF has the right to republish the advertisement for tender if the qualified applicants are less than two.
Please notice that MSF is not charging any fees during the tender process.
---
دعوة تقديم العطاءات
منظمة أطباء بلا حدود (MSF) هي منظمة طبية إنسانية دولية ، ممولة بشكل مستقل ، وغير هادفة للربح ، تقدم المساعدة للسكان المنكوبين ، وضحايا الكوارث الطبيعية والتي من صنع الإنسان ، وضحايا النزاعات المسلحة دون تمييز وبغض النظر عن العرق ، الدين أو العقيدة أو الانتماء السياسي.
تود منظمة أطباء بلا حدود دعوة مقدمي العطاءات الذين لديهم سجل تجاري و بطاقة ضريبية و زكوية سارية المفعول ل:
تقديم رعاية طبية شاملة للموظفين الوطنيين وعائلاتهم (مع إمكانية تضمين الوالدين).
يمكن للشركات المعتمدة في مجال التأمين الصحي التي ترغب في المشاركة في هذا العطاء زيارة مكتب أطباء بلا حدود الهولندية في صنعاء ، العنوان: MSF-H أطباء بلا حدود (MSF) هولندا ، الحي السياسي (شارع رقم 14) خلف مدرسة خولة بنت الأزور للبنات ، صنعاء ، الجمهورية اليمنية لتقديم المستندات المطلوبة في مظاريف مختومة.
يجب على كل ممثل شركة تقديم خطاب تفويض من الجهة المرسلة.
يمكن تقديم عروض المناقصات من الساعة 8:00 صباحًا إلى 5:00 مساءً من الأحد إلى الخميس من قبل الأطراف المهتمة على العنوان المذكور أعلاه. آخر موعد لتقديم العطاءات يوم الخميس 01 ديسمبر 2022 الساعة 5:00 مساءً.
قم بتنزيل النموذج المرفق مع هذا الإعلان وأرفقه مع طلبك موقعًا ومختومًا.
لمزيد من المعلومات والاستفسارات ، يرجى الاتصال بنا عبر الرقم 730605029
سيتم استبعاد العروض التي لا تستوفي الشروط المنصوص عليها في وثائق المناقصة. يحق لمنظمة أطباء بلا حدود إعادة نشر الإعلان للمناقصة إذا كان عدد المتقدمين المؤهلين أقل من اثنين.
يرجى ملاحظة أن منظمة أطباء بلا حدود لا تفرض أي رسوم أثناء عملية المناقصة.
Important Notes /
مقترحات هامة
Sometimes clients make changes and updates to their tenders; if you want to be notified about any updates, please click the

Follow this tender

button above.


لمتابعة أي تحديثات تطرأ على هذا الإعلان يرجى الضغط على زر تابعني و إدخال أيميلك
Submitting a bid is an intensive process, and you need to start preparing all the requirements as early as possible.

Don't wait

, start now.


التقديم على أي مناقصة يتطلب الكثير من العمل و التحضير، عليك أن تبدأ من الأن و عدم الإنتظار لقرب الموعد النهائي
2 days
left until deadline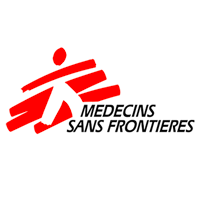 What does this mean?
If this tender gets any updates, you will be notified by email

Updates may be new deadline, new attachements or extensions...etc