طلب تقديم عرض خدمة استشارية لاعداد التصاميم التفصيلية لمحطات تنقية مياه الشرب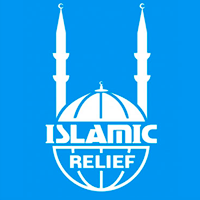 Tender Details
Expression of Interest
Request for proposal of consultancy Service for Preparation of Detailed Design for Drinking Water Purification Plant
تعبير عن الاهتمام
طلب تقديم عرض خدمة استشارية لاعداد التصاميم التفصيلية لمحطات تنقية مياه الشرب
Ref. Number: CS-PDD_002
Islamic Relief organization intends within its emergency response in Yemen to request Consultancy Service for Preparation of Detailed Design for 2 Water Drinking Purification Plant in Al Dhale'e and Al Hussein districts of Al Dhale'e Governorate.
The services include the preparation of complete technical and Engineering design and preparing Tender Documents for 2 Water Drinking Purification Plant including plans, design, engineering calculations, drawings, field investigations environmental impact and related studies that will enable the construction of all the components which will enable the beneficiaries to occupy and run its business immediately after moving in to achieve the project's goal of providing safe and clean drinking water to the beneficiaries, in order to contribute to improving humanitarian assistance to the affected communities by providing livelihoods and improving access to water, sanitation, hygiene and basic services,
Those interesting to apply for this offer must comply with the following conditions:
1. The applicant must have all valid legal documents.
2. The applicant should have a team with previous and documented experiences in this field.
The required consultancy services summarized as follows:
1. Conduct water quality test in certified lab.
2. Preparing feasibility study for the installation and implementation of water purification plants. Based on the analysis of water quality testing (physical, chemical and biological) according to the standards of the World Health Organization and the Public Authority for Water.
3. Choosing the appropriate location for the stations and studying the environmental impact.
4. Preparing technical studies, detailed designs, drawings, technical specifications, and bill of quantities (BoQ).
5. Preparing the tender documents according to the standard forms of the IRY for the water purification plant, civil, mechanical and electrical works "solar energy system" and the required control systems.
6. Preparing the actual estimated cost.
Islamic Relief is pleased to extend the invitation to "Engineering and services offices and companies, offices or consulting companies, companies with experience in the field of purification plants" Those who are qualified to express their interest in providing services should fill in their data and provide information that proves their qualification to provide services (as Legal documents, description of similar tasks, experience in similar work, appropriate skills available in its cadre.... etc.,)
The shortlisted will be selected according to the above-mentioned criteria and they will be invited to submit their technical and financial proposals.
Expression of interest must be made before the date: 1/07/2022 to the following link:
https://forms.gle/zDNTij2psUMGchA66
تعتزم منظمة الإغاثة الاسلامية ضمن خطتها للاستجابة الطارئة في اليمن لطلب تنفيذ خدمات استشارية لإعداد تصميم تفصيلية لمحطتي تنقية مياه الشرب في محافظة الضالع واحدة في مديرية الضالع وواحدة في مديرية الحصين.
تشمل الخدمات إعداد تصميم فني وهندسي متكامل وإعداد وثائق مناقصة لمحطتي تنقية مياه الشرب ويشمل الخطة ، التصميم ، الحسابات الهندسية، المخططات والرسومات، دراسات تحريات الموقع وتقارير الاثر البيئي وكل ما لة علاقة بهذا المجال لتسهم في انشاء كافة مرافق محطات التنقية والتي ستمكن المستفيدين من إدارة المحطات بشكل فوري بعد تشييدها وتحقيق هدف المشروع بتوفير مياه الشرب الامنة والنظبفة للمستفيدن، وذلك للمساهمة في تحسين المساعدات الانسانية للمجتمعات المتضررة من خلال توفير سبل العيش وتحسين الوصول إلى المياه والصرف الصحي والنظافة الصحية والخدمات الأساسية،
فعلى الراغبين في التقدم لهذا العرض مراعاة الشروط التالية:
1. أن يكون لدى المتقدم كافة الوثائق القانونية سارية المفعول.
2. أن يتوفر لدى المتقدم فريق لدية خبرات سابقة وموثقة في هذا المجال.
وتتلخص الخدمات الاستشارية المطلوبة كالتالي:
1. اجراء اختبار نوعية المياه في مختبر معتمد.
2. اعداد دراسة جدوى لتركيب وتنفيذ محطات التنقية للمياه. بناء على تحليل اختبار نوعية المياه (فيزيائي وكيميائي وبيولوجي) وفقًا لمعايير منظمة الصحة العالمية والهيئة العامة للمياه.
3. اختيار الموقع المناسب للمحطات ودراسة الاثر البيئي.
4. اعداد الدراسات الفنية والتصاميم التفصيلية، والرسومات والمواصفات الفنية، وجدول الكميات (BoQ).
5. إعداد مستندات المناقصة وفقًا للنماذج القياسية لـمنظمة الاغاثة الاسلامية والخاصة بمحطة معالجة المياه ، والاعمال المدنية والميكانيكية والكهربائية "منظومة طاقة شمسية" وانظمة التحكم المطلوبة.
6. إعداد التكلفة التقديرية الفعلية.
يسر الاغاثة الاسلامية أن توجه الدعوة "للمكاتب و الشركات الهندسية والخدمات، المكاتب أو الشركة الاستشارية، الشركات لها خبرة في مجال محطات التنقية" المؤهلين للتعبير عن اهتمامهم في تقديم الخدمات وينبغي على الاستشاريين الراغبين تعبئة بياناتهم وتوفير المعلومات التي تثبت تأهيلهم لتقديم الخدمات (كـ: الوثائق القانونية، عقود مهام مماثلة للاستشاري او لفريقة، خبرة في اعمال مماثلة، المهارات المناسبة المتوفرة في كادرها.....الخ،).
سيتم اختيار القائمة المختصرة وفقاً للمعايير المذكورة اعلاة وسيحصلون على الدعوة لتقديم مقترحاتهم الفنية والمالية.
يجب ان يتم التعبير عن الاهتمام قبل تاريخ: 2022/07/1 إلى الرابط التالي:
Important Notes /
مقترحات هامة
Sometimes clients make changes and updates to their tenders; if you want to be notified about any updates, please click the

Follow this tender

button above.


لمتابعة أي تحديثات تطرأ على هذا الإعلان يرجى الضغط على زر تابعني و إدخال أيميلك
Submitting a bid is an intensive process, and you need to start preparing all the requirements as early as possible.

Don't wait

, start now.


التقديم على أي مناقصة يتطلب الكثير من العمل و التحضير، عليك أن تبدأ من الأن و عدم الإنتظار لقرب الموعد النهائي
1 day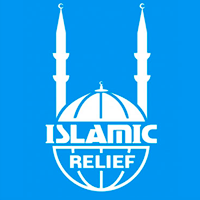 What does this mean?
If this tender gets any updates, you will be notified by email

Updates may be new deadline, new attachements or extensions...etc