Request for Applications for Engaging Youth In Civic Life (EYCIL) Activity
This tender has ended. You cannot apply anymore.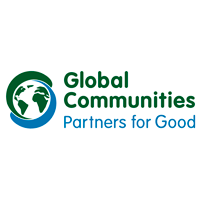 Update
A new file has been added to the attachments
Tender Details
ISSUANCE DATE: April 30, 2021
QUESTIONS DUE BY: May 12 2021
CLOSING DATE: June 3, 2021
REF: Cooperative Agreement No. 72027918CA00001
SUBJECT: RFA No. YCST-FY21-RFA01
REQUEST FOR APPLICATIONS FOR ENGAGING YOUTH IN CIVIC LIFE (EYCIL) ACTIVITY
Cooperative Housing Foundation, doing business as Global Communities, is an international non-profit organization that works closely with communities worldwide to bring about sustainable changes that improve the lives and livelihoods of the vulnerable people. The mission of Global Communities is to create long-lasting, positive and community-led change that improves the lives and livelihoods of vulnerable people across the globe. Global Communities has been working in Yemen since 2004 helping to empower young people and improve the educational system, as well as build the capacity of media and civil society to address and engage the public around social issues related to the rights of women and children.
Global Communities has been selected by the United States Agency for International Development (USAID) to serve as the Prime Recipient for the Yemen Communities Stronger Together (YCST). YCST is a multi-year program funded by USAID and implemented by Global Communities in five governorates in Yemen. The purpose of YCST is to support local-level initiatives that mitigate conflict, strengthen social cohesion, promote the peaceful resolution of differences, and, where feasible, capitalize on stabilization opportunities in Yemen.
Global Communities is inviting qualified organizations with experience in peacebuilding interventions to submit their applications for to promote youth engagement in civic life in targeted areas, contributing to YCST's overall goal of laying durable foundation for peace in Yemen. Applicants who are eligible to apply are: organizations with a valid registration in Yemen, formally constituted, recognized by and in good standing with appropriate Yemen authorities, and compliant with all applicable civil and fiscal regulations. All applicants must be legally recognized organizational entities under applicable law and authorized to operate in Yemen. For-profit entities are eligible to apply, but fixed fee or profit must not be included in the budget. Government and parastatal entities are ineligible to apply for these grant funds.
Interested organizations should submit their applications, in an electronic format in accordance with the language of the solicitation to grants-ycst@globalcommunities.org
All applications must be received no later than June 3, 2021, 17:00 local time, Aden, Yemen.
Prospective applicants are advised that applications received no later than June 3, 2021, 17:00 local time, Aden, Yemen will be reviewed and that Global Communities reserves the right to issue an award to any or none of the applications.
Responding organizations are advised that this solicitation does not in any way commit Global Communities to make an award or compensate the responding organizations for any costs incurred in the preparation and submission of their applications.
Applicants are advised that Global Communities reserves the right to vet successful applicants, before the awarding stage, according to 2 CFR Part 701 - Partner Vetting.
Any questions or requests for information should be addressed by no later than June 3, 2021, 17:00 local time, Aden, Yemen to Grants Team via email at: grants-ycst@globalcommunities.org
Any information given to one prospective applicant concerning this solicitation will be furnished to all such applicants as an amendment of the solicitation.
To download the RFA files, please click on the link below "Attachments"
Important Notes /
مقترحات هامة
Sometimes clients make changes and updates to their tenders; if you want to be notified about any updates, please click the

Follow this tender

button above.


لمتابعة أي تحديثات تطرأ على هذا الإعلان يرجى الضغط على زر تابعني و إدخال أيميلك
Submitting a bid is an intensive process, and you need to start preparing all the requirements as early as possible.

Don't wait

, start now.


التقديم على أي مناقصة يتطلب الكثير من العمل و التحضير، عليك أن تبدأ من الأن و عدم الإنتظار لقرب الموعد النهائي
110 days
since it expired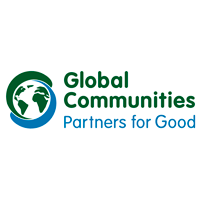 What does this mean?
If this tender gets any updates, you will be notified by email

Updates may be new deadline, new attachements or extensions...etc
Send this tender to a friend