Provision of Health Insurance Service to NRC Yemen under Long Terms Agreement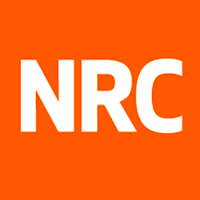 Tender Details
Long Term Agreement
Office: Norwegian Refugee Council (NRC)
Bids Issue Timetable: 11th Jan, 2022.
Deadline for Submission: 23rd Jan, 2022, time: before 03:30 PM
Tenders Subject: Provision of Health Insurance Service to NRC Yemen under Long Terms Agreements (Valid for Two Years – Renewable subjected to the performance of the selected HSP – Multiple Lots)
Introduction:
The Norwegian Refugee Council (NRC) is an International NGO with regional competence and expertise in working with displaced populations. The Regional Office is based in Nairobi, Kenya with Offices and operations in Somalia, Kenya, Ethiopia, Tanzania and Yemen.
Norwegian Refugee Council invites potential Health Insurance companies in Yemen to apply in the above long term agreement tender:
Followings must be considered by all interested bidders:
Any request for clarification must be received by NRC in writing to ye.procurement@nrc.no at least 4 working days before the deadline for submission of bids. NRC will reply to bidders' questions at least 1 working days before the deadline for submission of sealed bids.
Deadline for submission of quotations is 23rd Jan. 2022 and before 3:30 PM promptly. Bidders who do not submit their quotation by the above indicated deadline will not be considered.
NRC will arrange for an orientation session 2 working days before the bids submission date. The session will aim to provide clarifications and respond to bidders queries. All bidders interested to apply with NRC in this tender must attend the session that will be held by 18th Jan. 2022 at Sana'a both Aden offices at 11:00 am. Official bidder' representatives should come to the session on time. Moreover, the bidders are highly encouraged to attend the orientation session before submitting their offers. NRC's procurement rules are strict, and the session intends to provide all the explanations necessary for the bids to pass our requirements. Failing to attend the session is not disqualifying but could be detrimental to the quality of the proposal.
Partial offers in this tender are accepted. That means that bidders in this tender may provide offers for:

Either covering the service for Northern governorates only by filling LOT 1 in Annex 3 and answer Q.10 in Annex4.
Or covering the service for Southern Governorates only by filling LOT 2 in Annex 3 and answer Q.10 in Annex 4.
Or covering the service for whole Yemen by filling LOT 1 & LOT 2 in Annex 3 Q.10 in Annex 4.
Offers should clearly include the following.
Interested bidders are obliged to submit two sealed envelopes:
• Technical sealed envelope should include
A. The bidder's technical documents. The documents are as below: (Previous experience such as (Active Contracts with other INGO's that the company have contracted during the past 2 years & Valid Tax ID & Company's official valid trading registration ID & Valid Zakat tax ID & Specialization Authorization License from the Government's Ministry of Health.
B. A clear Table of Benefits.
C. Signed Ethical Standards.
D. All other previous experience contracts/experience letter.
E. Filled all annexes.
F. Summery sheet (List of referees with name, official email and phone number, including the ones enlisted in the technical documents).
• Financial sealed envelope should ONLY include the financial proposal:
A) Interested service providers are requested to submit two individual offers. One that can cover the whole year January to Dec. 2022 and the second offer is from March to December 2022).
B) Validity of the offer (Two years and to be reviewed for another additional year).
C) The premium should be a net premium insurance per NRC Staff and their dependants/ Staff's beneficiaries.
D) Offer should be inclusive (Net price).
E) Detailed specifications (Please refer to the technical requirements).
F) Bid pound bank guarantee with value of Five thousand USD dollars valid for three months as willingness proof to participate to NRC above LTA tender (To be submitted separately out of the financial & technical sealed envelopes).
Bids should be submitted in a physical sealed envelope as stated above to the Norwegian Refugee Council Offices in Sana'a, Aden, and Hodeida by Date 23rd Jan, 2022 Before 03:30 pm (Late bids will not be considered)……
Please use the below link to register "Health insurance recipient list":
Important Notes /
مقترحات هامة
Sometimes clients make changes and updates to their tenders; if you want to be notified about any updates, please click the

Follow this tender

button above.


لمتابعة أي تحديثات تطرأ على هذا الإعلان يرجى الضغط على زر تابعني و إدخال أيميلك
Submitting a bid is an intensive process, and you need to start preparing all the requirements as early as possible.

Don't wait

, start now.


التقديم على أي مناقصة يتطلب الكثير من العمل و التحضير، عليك أن تبدأ من الأن و عدم الإنتظار لقرب الموعد النهائي
5 days
left until deadline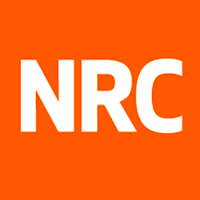 What does this mean?
If this tender gets any updates, you will be notified by email

Updates may be new deadline, new attachements or extensions...etc