Request for Quotation for Trainer for Water User Committee 
This tender has ended. You cannot apply anymore.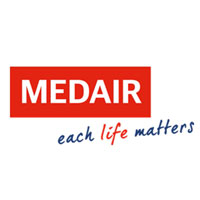 Tender Details
LP-ADE-21-055 Trainer for Water User Committee
Medair is an international humanitarian Non-Government Organization working in several countries around the world to relieve human suffering.
In Yemen Medair operates in the sectors of Health, Nutrition and WASH.
ميدير هي منظمة إنسانية دولية غير حكومية تعمل في عدة دول حول العالم للتخفيف من المعاناة الإنسانية في اليمن تعمل في قطاعات الصحة والتغذية والمياه والصرف الصحي
Medair within its programs implemented in Yemen invites supplier to submit a quotation for the LP-ADE-21-055 Trainer for Water User Committee
All qualified suppliers can submit a quotation. Suppliers shall send their quotation and additional documents not later than 28 JULY 2021 via email to:
procurement-yemen@medair.org
with the reference: LP-ADE-21-055 Trainer for Water User Committee
For any query send an email to procurement-yemen@medair.org before 25 JULY 2021.
The required documents can be obtained by downloading the attached documents.
Medair does not bind itself to award the award to the lowest offer and reserves the right to accept the whole or part of the quotation.
We look forward to receiving a quotation from you and thank you for your interest in our account.
Please click on the below link to download the documents.
Important Notes /
مقترحات هامة
Sometimes clients make changes and updates to their tenders; if you want to be notified about any updates, please click the

Follow this tender

button above.


لمتابعة أي تحديثات تطرأ على هذا الإعلان يرجى الضغط على زر تابعني و إدخال أيميلك
Submitting a bid is an intensive process, and you need to start preparing all the requirements as early as possible.

Don't wait

, start now.


التقديم على أي مناقصة يتطلب الكثير من العمل و التحظيرات، عليك أن تبدأ من الأن و عدم الإنتظار لقرب الموعد النهائي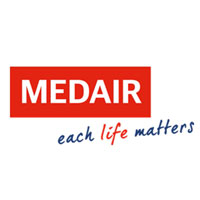 What does this mean?
If this tender gets any updates, you will be notified by email

Updates may be new deadline, new attachements or extensions...etc
Other tenders from MEDAIR
Send this tender to a friend