Provision of Health Insurance Service to NRC Yemen - تقديم خدمة التامين الصحي  للمجلس النرويجي للاجئين مكتب اليمن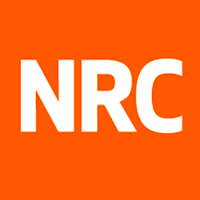 Tender Details
Tender Advertisement
Long Term Agreement
Office: Norwegian Refugee Council (NRC)
Bids Issue Timetable: 18th Sep, 2023.
Deadline for Submission: 09th Oct, 2023, time: before 03:30 PM
Tenders Subject: Provision of Health Insurance Service to NRC Yemen under Long Terms Agreements (Valid for one Years – Renewable subjected to the performance of the selected HISP )
Introduction:
The Norwegian Refugee Council (NRC) is an International NGO with regional competence and expertise in working with displaced populations. The Regional Office is based in Nairobi, Kenya with Offices and operations in Somalia, Kenya, Ethiopia, Tanzania, and Yemen.
Norwegian Refugee Council invites potential Health Insurance companies in Yemen to apply in the above long-term agreement tender:
The following must be considered by all interested bidders:
Any request for clarification must be received by NRC in writing to ye.procurement@nrc.no at least 5 working days before the deadline for submission of bids 04th of Oct 2023. NRC will reply to bidders' questions at least 1 working day before the deadline for submission of sealed bids.
The deadline for submission of quotations is 09th Oct. 2023 and before 3:30 PM promptly. Bidders who do not submit their quotation by the above-indicated deadline will not be considered.
NRC will arrange for an orientation session 8 working days before the bid's submission date. The session will aim to provide clarifications and respond to the bidder's queries. All bidders interested in applying with NRC in this tender must attend the session that will be held by 01st of Oct 2023 at Sana'a both Aden offices at 11:00 am. Official bidder representatives should come to the session on time. Moreover, the bidders are highly encouraged to attend the orientation session before submitting their offers. NRC's procurement rules are strict, and the session intends to provide all the explanations necessary for the bids to Adhere to our requirements. Failing to attend the session is not disqualifying but could be detrimental to the quality of the proposal.
For registration & download the documents click (here)
Partial offers in this tender are NOT ACCEPTED. That means that bidders in this tender have to apply for all kinds of services in all locations.
Offers should include the following.
Interested bidders are obliged to submit two sealed envelopes:
The technical sealed envelope should include
A. The bidder's technical documents. The documents are as follows: (Previous experiences such as (Active Contracts with other INGOs that the company has contracted during the past 2 years, and the minimum 5 similar service provision contract and LTA & Valid Tax ID & Company's official valid trading registration ID & Valid Zakat tax ID & Specialization Authorization License from the Government's Ministry of Health.
B. A clear Table of Benefits.
C. Signed Ethical Standards.
D. All other previous experience contracts/experience letters.
E. Filled all annexes.
F. Summary sheet (List of References with name, official email, and phone number, including the ones enlisted in the technical documents).
The financial sealed envelope should ONLY include the financial proposal:
A) Interested service providers are requested to submit one offer covering all services and locations.
B) Validity of the offer one Year.
C) The premium should be a net premium insurance per NRC Staff and their dependants/ Staff's beneficiaries.
D) The offer should be inclusive (Net price).
E) Detailed specifications (Please refer to the technical requirements).
F) Bid pound bank guarantee with the value of Five thousand USD dollars valid for three months as willingness proof to participate to NRC above LTA tender (To be submitted separately out of the financial & technical sealed envelopes).
Bids should be submitted in a physical sealed envelope as stated above to the Norwegian Refugee Council Offices in Yemen Sana'a – Aden – Hodeida by Date 09th Oct 2023 Before 03:00 pm (Late bids will not be considered)

إعــــــــلان منــاقصــــــة
اتفاقيه اطاريه - سنويه
المكان: المجلس النرويجي للاجئين
موعد اصدار المناقصة: من تاريخ 18 سبتمبر 2023 .
أخر موعد لتقديم العطاءات: إلى تاريخ 9 من اكتوبر 2023 , الساعة 03:00 مساءً
موضوع المناقصة: تقديم خدمة التامين الصحي للمجلس النرويجي للاجئين مكتب اليمن – اتفاقية اطارية طويلة الاجل )لمدة سنة واحدة قابلة للتمديد وفقا للاداء المقدم من مزود خدمة التامين الصحي (
مقدمة:
هــي منظـــمة دوليـــة غير حكوميـــة (NRC) المجلــــس النرويجــــي للاجئيــــن ذات الاختصــاص والخبـــرة الإقليميـــة في العمـــل مع السكــــان و النـــازحيـــن. ويقـــع المكتب الإقليمـــي فــي نيروبـــي، كينيـــا مع مكـــاتب العمليــات في الصومـــال، كينيــــا، إثيوبيـــا ، تنزانيا واليمــــن.
يدعوا المجلس النرويجي للاجئين مزودي خدمات التامين الصحي للتقدم في المناقصة المذكورة اعلاة .
يجب على مقدمي العروض مراعاة مايلي :-
طلبات التوضيحات والاستفسارات يجب ان تقدم مكتوبة الى الايميل ye.procurement@nrc.no ، حيث وان اخر يوم لاستلام طلبات الايضاحات والاستفسارات هو قبل خمسة ايام من اغلاق المناقصة الموافق 04 اكتوبر 2023 وسيقوم المجلس النرويجي بالرد في مدة اقصاها قبل تاريخ 08 اكتوبر 2023.
موعد استلام العروض هو يوم 9 اكتوبر 2023 قبل الساعة 3:00 عصرا ولن يتم النظر في اي عروض بعد هذا الموعد .
سيقوم المجلس النرويجي للاجئين بترتيب جلسة توجيهية قبل 8 أيام عمل من تاريخ تقديم العطاءات. وتهدف الجلسة إلى تقديم التوضيحات والرد على استفسارات مقدمي العروض. يجب على جميع مقدمي العروض المهتمين بالتقدم إلى المجلس النرويجي للاجئين في هذه المناقصة حضور الجلسة التي ستعقد بتاريخ 01 اكتوبر 2023 في مكتبي صنعاء وعدن في الساعة 11:00 صباحًا. يجب أن يحضر الممثلون الرسميون لمقدمي العطاءات إلى الجلسة في الوقت المحدد. علاوة على ذلك، يشجع المجلس النرويجي مقدمي العروض على حضور الجلسة التوجيهية قبل تقديم عروضهم. حيث إن قواعد المشتريات الخاصة بالمجلس النرويجي للاجئين صارمة، وتهدف الجلسة إلى تقديم جميع التوضيحات اللازمة للعطاءات من اجل الالتزام بمتطلباتنا. عدم حضور الجلسة لا يعني عدم الأهلية ولكنه قد يضر بجودة الاقتراح.
للتسجيل وتحميل مستندات المناقصة اضغط (هنا)
العروض الجزئية غير مقبولة ، مما يعني ان مقدم العروض يجب علية تغطية جميع الخدمات والمناطق .
وينبغــــي أن تشمـــــل العـــــروض بوضـــــوح ما يلـــــي:
يجب على مقدمي العروض تقديم مظروفين مغلقين و مختومين :
يجب ان يتضمن المظروف الفني ما يلي :-
أ- المستندات الفنية ( الخبرة السابقة مثل العقود النشطة مع المنظمات الدولية الغير حكومية في اخر سنتين الرجاء ارفاق ما لايقل عن 5 عقود مماثله اطاريه – بطاقة ضريبية سارية المفعول – سجل تجاري ساري المفعول – بطاقة زكوية – بقية المستندات ذات العلاقة ).
ب - جدول الفوائد واضحا.
ج - مستندات الالتزام بالمعاير الاخلاقيه مختوم وموقع من الشركه المق
د - العقود السابقة و شهائد الخبرة .
ه- قائمة ملخصة ( قائمة المرجعيات ، الاسم والبريد الالكتروني بما في ذلك المذكورين في المستندات الفنية .
يجب ان يتضمن المظروف المالي ما يلي :-
أ‌تقديم عرض مالي واحد يشمل جميع الخدمات و المواقع .
ب‌صلاحية العرض لمدة سنة على الاقل .
ت‌قسط التامين يجب ان يكون موضح صافيا لكل موظف من المجلس النرويجي و معيليهم والمستفدين من الموظفين.
ث‌السعر الصافي
ج‌المواصفات التفصيلية ( يرجى الرجوع الى المتطلبات الفنية ).
ح‌ضمان بنكي بقيمة خمسة الاف دولار امريكي صالح لمدة 3 اشهر كاثبات الرغبة للتقديم في هذه المناقصه باسم المجلس النرويجي للاجئين ( يقدم منفصلا خارج المظاريف )
ويجــــب أن تقـــدم العطاءات في ظــرفين منفصلين مختــــم إلى مكـــاتب المجلــس النرويجي للاجئيــــن اليمن صنعاء – عدن - الحديده بتــاريــخ 9/10/2023 قبل الساعــة 3:00 مســـــاء.
Important Notes /
مقترحات هامة
Sometimes clients make changes and updates to their tenders; if you want to be notified about any updates, please click the

Follow this tender

button above.


لمتابعة أي تحديثات تطرأ على هذا الإعلان يرجى الضغط على زر تابعني و إدخال أيميلك
Submitting a bid is an intensive process, and you need to start preparing all the requirements as early as possible.

Don't wait

, start now.


التقديم على أي مناقصة يتطلب الكثير من العمل و التحضير، عليك أن تبدأ من الأن و عدم الإنتظار لقرب الموعد النهائي
13 days
left until deadline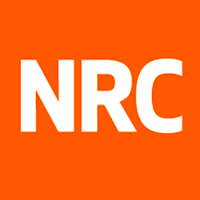 What does this mean?
If this tender gets any updates, you will be notified by email

Updates may be new deadline, new attachements or extensions...etc