Preposition and Distribute Non Food Items (NFIs) and Emergency Shelter Kits in Yemen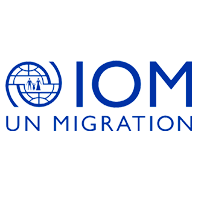 Tender Details
Request for Proposals
The International Organization for Migration (hereinafter called IOM) is seeking for Implementing Partners such as NNGO and INGOS to support implementation of the Preposition and Distribute Non Food Items (NFIs) and Emergency Shelter Kits in Yemen (Sana, Hajjah Hudaydah, Ibb, South Taiz and West Coast including surrounding governorates). Theis Request for Proposals (RFP) is a prequalification process that does not ensure the assignment of projects nor budget as these will be assigned on a needs basis, but will be a prerequisite to work with IOM in these activities.
IOM now invites Implementing Partners to provide Technical and Financial Proposal, as well as supporting documents, to be prequalified for the activities under this RFP. More details on the application process are provided in the attached RFP supporting document.
The Implementing Partners will be selected according to a quality selection procedure described in this Requests for Proposals.
The RFP is accompanied by the following annexes which are an essential part of the Application Process:
Annex A - Technical Grant Application Template
Annex B - IOM Budget Template
Annex C and E - Application Form and Checklist
Annex D - Operational Capacity Form
Resquests for Proposals - Emergency Response - Shelter and NFIs – IOM
The Proposals must be sent by email to IOM iomyemengrants@iom.int on or before 7th of August 2021 at 3:00 PM. No late proposal will be accepted.
IOM reserves the right to accept or reject any proposal and to annul the selection process and reject all Proposals at any time, without thereby incurring any liability to affected Implementing Partners.
For new vendors or implementing partners, kindly register to IOM Vendor Management Portal using the following link.
IOM Yemen Vendor Portal - IOM Yemen Vendor Portal (ye-p-app02.azurewebsites.net)
IOM is encouraging companies to use recycled materials or materials coming from sustainable resources or produced using a technology that has lower ecological footprints.
Details and forms can be downloaded from the attached files below
Important Notes /
مقترحات هامة
Sometimes clients make changes and updates to their tenders; if you want to be notified about any updates, please click the

Follow this tender

button above.


لمتابعة أي تحديثات تطرأ على هذا الإعلان يرجى الضغط على زر تابعني و إدخال أيميلك
Submitting a bid is an intensive process, and you need to start preparing all the requirements as early as possible.

Don't wait

, start now.


التقديم على أي مناقصة يتطلب الكثير من العمل و التحظيرات، عليك أن تبدأ من الأن و عدم الإنتظار لقرب الموعد النهائي
3 days
left until deadline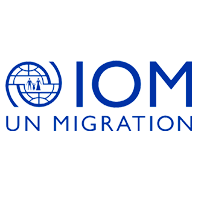 What does this mean?
If this tender gets any updates, you will be notified by email

Updates may be new deadline, new attachements or extensions...etc
Send this tender to a friend