Provision of Hospital food for Emergency Surgical Centre in Hajjah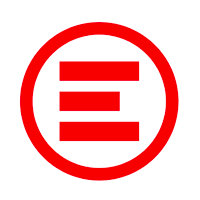 Tender Details
Subject: Invitation to submit quotation for the Provision of Hospital food for Emergency Surgical Centre in Hajjah, Hajjah City, Hajjah Governorate - Yemen
Emergency ONG ONLUS is an independent international organization founded in Italy in 1994 to provide free, high quality medical and surgical treatment to the victims of war, landmines and poverty. Emergency ONG ONLUS seeks to promote healthcare as a basic human right for any individual without any discrimination as to race, color, sex, religion, social origin or political opinion.
Emergency ONG ONLUS is duly registered at the Supreme Council for The Management and Coordination of Humanitarian Affairs and International Cooperation (SCMCHA) and it is planning to start soon its activity in the country, in strict cooperation with the Ministry of Public Health and Population, with the creation of a Surgical Centre in the city of Hajjah.
(a) PURPOSE OF THE REQUEST FOR QUOTATION
With the present letter, we would like your company to submit your best quotation for the Provision of HOSPITAL FOOD for 3 months for Emergency Surgical Centre in Hajjah – Hajjah Governorate – Yemen.
This Call for Quotation is aiming to identify the most reliable contractor/contractors providing the best value for money. In order to assure the quality of the supply, Emergency ONG ONLUS looks for the highest available quality for each item provided.
(b) INSTRUCTIONS TO SUBMIT PROPOSALS
- Quotation must be delivered at Emergency ONG ONLUS office in Sana'a. For further details, kindly refer to: logistician.sanaa@emergency.it
- It shall remain your responsibility to ensure that your quotation will reach the address above not later than December 5th 2021. Delivery time is from 09:00 am to 03:00 pm.
Emergency ONG ONLUS is not bound to accept any application or give reasons for rejection or acceptance.
When submitting your quotation, kindly ensure that all documents are signed and stamped.
QUOTATION DOCUMENTS REQUIRED
The following shall constitute the Quotation Documents to be submitted by the Bidder:
1. Quotation filled with unit and total price in USD (including packaging and delivery in Hajjah); It is deemed that price should be fixed for the entire period of supply (3 months);
2. Meal specification including labelling;
3. HACCP procedure in place;
4. Operating procedure in place regarding Food transport;
5. Description of items and/or services related to those items;
6. Samples of food required, sterilization materials and other supplies mentioned in the Annex 2;
7. Detailed work plan or delivery program that details how the Bidder will deliver the goods and provide related services within the timeframe required in the Annex 2.
8. Performance records, a copy of previous contracts and other documents related to the subject matter of this call for quotation.
9. Tax Registration Certificate;
10. Business Licence to certify that the entity is legally registered in Yemen;
All documents must be submitted both in hard and soft copy. For the soft copy, kindly provide it on USB flash drive support or by email at logistician.sanaa@emergency.it All prices must be in USD. All documents submitted must be in English.
The Bidder shall bear all costs associated with the preparation and submission of his Quotation and Emergency ONG ONLUS will not in any case be responsible and liable for the cost incurred.
Emergency shall reserve the possibility not to award any quotation that does not meet the specified criteria considered for the selection, with particular reference to quality and value for money. Should none of the quotation received match with the requirement, Emergency shall reserve the possibility to perform the activity subject of this call for quotation with internal resources.
Emergency ONG ONLUS is not bound to accept any quotation, nor award a contract/purchase order, nor be responsible for any cost associated with your preparation and submission of a quotation, regardless of the conduct or outcome of the selection process.
To download the related documents, click on the below link.

Important Notes /
مقترحات هامة
Sometimes clients make changes and updates to their tenders; if you want to be notified about any updates, please click the

Follow this tender

button above.


لمتابعة أي تحديثات تطرأ على هذا الإعلان يرجى الضغط على زر تابعني و إدخال أيميلك
Submitting a bid is an intensive process, and you need to start preparing all the requirements as early as possible.

Don't wait

, start now.


التقديم على أي مناقصة يتطلب الكثير من العمل و التحضير، عليك أن تبدأ من الأن و عدم الإنتظار لقرب الموعد النهائي
deadline is today!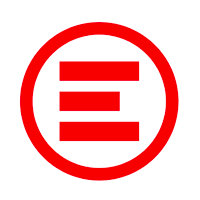 What does this mean?
If this tender gets any updates, you will be notified by email

Updates may be new deadline, new attachements or extensions...etc