Request for Expressions of Interest for Consulting Services
This tender has ended. You cannot apply anymore.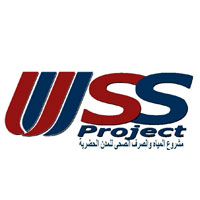 Tender Details
Request for Expressions of Interest (EOI)
Consulting Services for Preparing Studies of Urban Water and Sanitation Systems and Implementation Supervision of Water and Sanitation Projects
EOI NO. UWSSPCS-PMU1.
Through the Project Management Unit (PMU - Aden) of the Urban Water Supply and Sanitation Projects (UWSSP – Aden), the MWE now invites eligible consultants firm to indicate their interest in providing the services below.
- Preparing Studies of water and sanitation systems
- Implementation supervision of water and sanitation projects
Qualification
- Interested consultant firm must provide information that they are qualified to perform the services (Submission of the latest company's prospectus (with attachment if necessary), description of similar assignment, experience in similar conditions, availability of appropriate skills among stuff, brochures, References from previous or ongoing clients, etc.)
Experience
The Minimum Requirements are as follows
- To have a successful experience as a consulting firm in Preparing studies and detail designs and construction supervision for at least 10 years.
- To have a successful experience as a consulting firm over the last five years in the execution of at least two assignments in similar nature and size.
Application Deadline
Applications submitted after: 1:30 pm (Yemen local time) on October 16, 2021 are not considered
How to apply:
Qualified and interested consulting firm are required to submit application (All requirement , Cover Letter) no letter than the deadline to UWSSPMU Aden
One original and two hard copies in addition to one soft copy of the EOI must deliver at the address below.
E-mail: pmuaden.hr@gmail.com
Or to the mentioned address
Urban Water Supply and Sanitation Project - Aden,
Beside Mercure Hotel
KhorMakser , Aden , Republic of Yemen,
Tel: + 967 2 275585,
Mobile: 734811619

Important Notes /
مقترحات هامة
Sometimes clients make changes and updates to their tenders; if you want to be notified about any updates, please click the

Follow this tender

button above.


لمتابعة أي تحديثات تطرأ على هذا الإعلان يرجى الضغط على زر تابعني و إدخال أيميلك
Submitting a bid is an intensive process, and you need to start preparing all the requirements as early as possible.

Don't wait

, start now.


التقديم على أي مناقصة يتطلب الكثير من العمل و التحضير، عليك أن تبدأ من الأن و عدم الإنتظار لقرب الموعد النهائي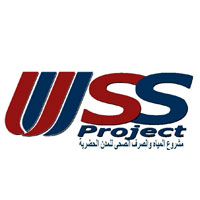 What does this mean?
If this tender gets any updates, you will be notified by email

Updates may be new deadline, new attachements or extensions...etc