إعلان تحديث بيانات الاستشاريين لدى الصندوق الاجتماعي للتنمية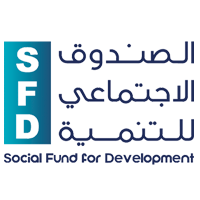 Tender Details
إعلان تحديث بيانات الاستشاريين
يدعو الصندوق الاجتماعي للتنمية كافة الاستشاريين (أفراد) من جميع التخصصات والخبرات المسجلين سابقاً والمعتمدين لدى الصندوق بأن عليهم تحديث بياناتهم في نظام المعلومات من خلال التسجيل الالكتروني عبر موقع الصندوق (www.sfd-yemen.org /ar/)
رابط: تسجيل استشاري، وإنشاء حسابات لهم وتعبئة الإستمارة الالكترونية الخاصة بالتسجيل والتحديث وارفاق كافة الوثائق المؤيدة.
الفترة المتاحة لذلك هي ثلاثة أشهر من تاريخ نشر هذا الإعلان الموافق 24/08/2022، بعدها سيتم توقيف أي استشاري لم يحدث بياناته الكترونياً خلال المدة المذكورة، لأنه سيتم العمل بموجب البيانات المسجلة عبر الموقع الالكتروني فقط.
والله ولي التوفيق

للاستفسار الاتصال بالمقر الرئيسي للصندوق – وحدة التعاقدات-قسم الاستشاريين صنعاء فج عطان تلفون
(449669- 449671 تحويله 402 - 130 )
Important Notes /
مقترحات هامة
Sometimes clients make changes and updates to their tenders; if you want to be notified about any updates, please click the

Follow this tender

button above.


لمتابعة أي تحديثات تطرأ على هذا الإعلان يرجى الضغط على زر تابعني و إدخال أيميلك
Submitting a bid is an intensive process, and you need to start preparing all the requirements as early as possible.

Don't wait

, start now.


التقديم على أي مناقصة يتطلب الكثير من العمل و التحضير، عليك أن تبدأ من الأن و عدم الإنتظار لقرب الموعد النهائي
5 days
left until deadline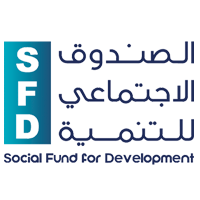 What does this mean?
If this tender gets any updates, you will be notified by email

Updates may be new deadline, new attachements or extensions...etc